Custom Flashlights- Long Term Marketing Tools That Will Never Fail
Promotional Flashlights are undeniably one of the best marketing tools for long term promotions. Offered in a range of convenient models, sizes and colors, custom flashlights will make a great safety promotional item that is well received and retained. Everyone needs lights to find their way and to stay safe and an easily accessible flashlight can keep people well assured. Be it as daily use item or emergency kit items, flashlights enjoy immense popularity among everyone. These can be employed as corporate gifts, fund raising items, store promotional items and more. Personalize these flashlights with your brand and message to leave a lasting impression in the minds of your recipients.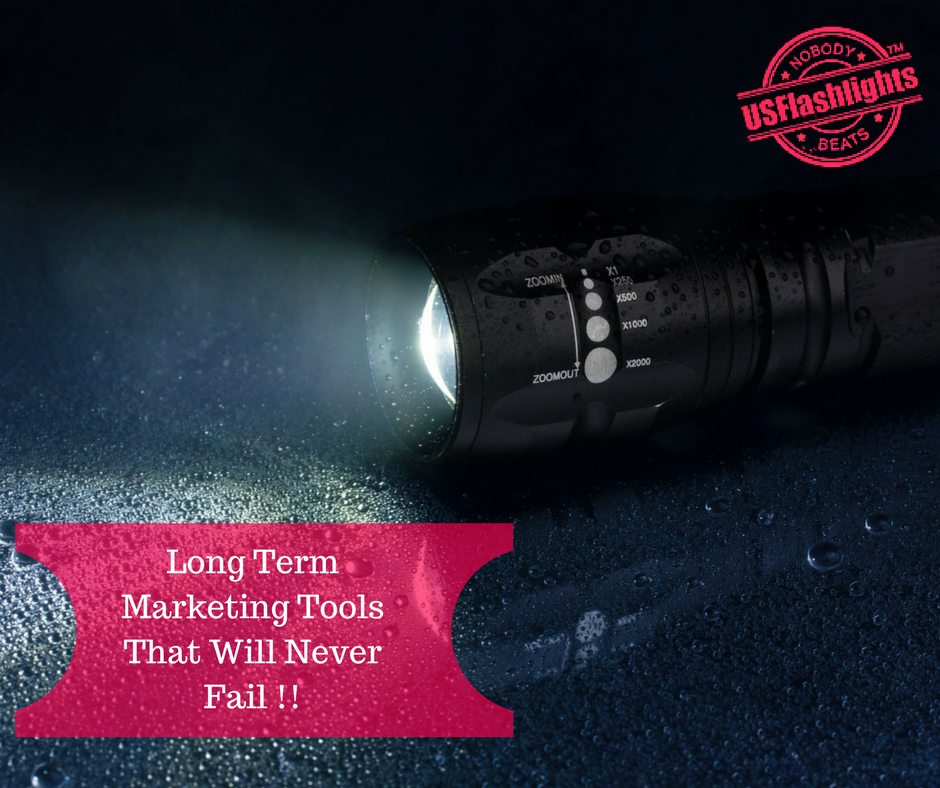 Here are some of the best selling promotional flashlight models that will go a long way in lighting up your branding campaign.
Maglite Flashlights: The proud symbol of American craftsmanship and quality, these 100% made in USA flashlights will make a great hand out for your employees and high value clients. Made to last long and perform well, these shock resistant and moisture proof outdoor flashlight are designed to face the challenging demands of the rugged outdoors with a wide grin. A strong beam of adjustable light is its highlight. It is great to promote security services, adventure sporting clubs and more and will make a priceless item in all emergency kits.
Keychain flashlights: A smart hybrid of a handy keychain and a flashlight, these logo items are one of the most popular promotional handouts in America. Everyone loves to have these in their collection as this pint sized items will keep them safe and secure in the event of power outage and emergencies and will make a convenient way to organize their keys. Personalize these with your brand and message to make it a potent marketing tool that will carry your brand wherever your recipients go!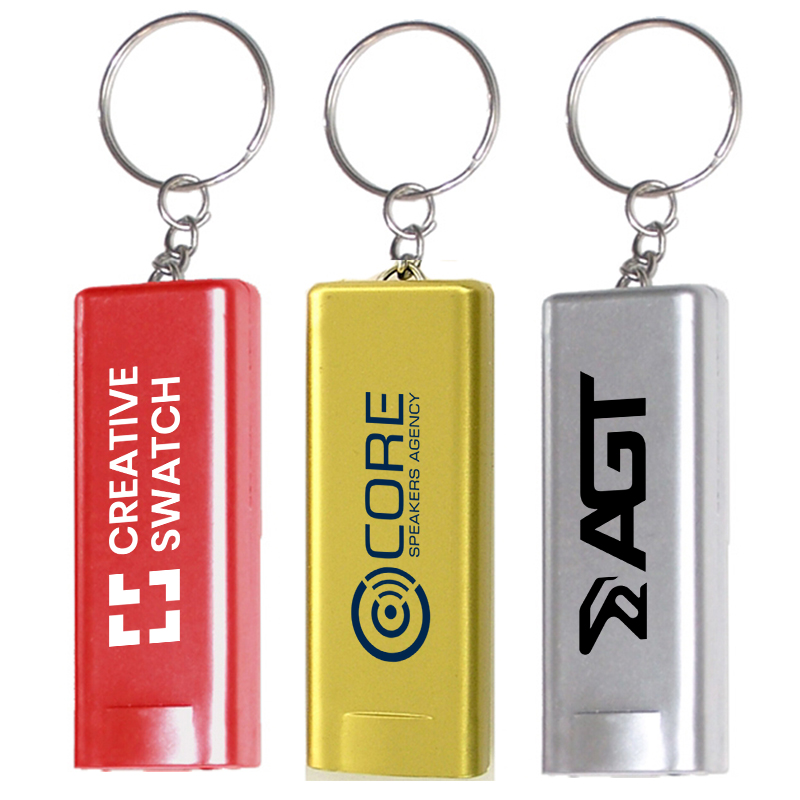 Carabiner flashlights: These logo items will ensure the ultimate hands free convenience for your recipients as these can be tucked along the backpack straps and purses with ease. These are well suited for adventure sports lovers, search and rescue missions and more. Available in various models including multi tool items like Aluminum Pen with LED Light and Carabiner and Carabiner Screwdriver Set with Flashlights, these custom items will make consistent impressions during their shelf life.
Metal flashlights: Designed to last long and ensure trouble free performance, these logo items will make a great handout during milestone celebrations and special promotional drives. Offered in various interesting models like flashlights with bottle openers, these functional freebies will enjoy a great patronage from your recipients.
Rubber flashlights: Great for outdoor promotions and events, these attractive flashlights are available in a dime a dozen models including the quirky lantern flashlights that will make great safety items in emergency for homes, RV or car. Customize these with your brand and message and see how these logo items end up as the hottest banter topic for your recipients.
Which one of these models are you planning to use in your promotions? Share your thoughts at the comments section to join the conversation.