Custom Flashlights Make Excellent Safety Promotional Items- Make It Your Marketing Swag
Winter is the time when there is a lot of fun and holiday cheer around. However the hostile weather elements and the low visibility risks will also make it a season that demands caution. It will be a smart idea to include custom flashlights in your end of the year gift list as it doubles up as a safety item for emergencies and a daily use item that everybody needs. Businesses who wish to put their brand on custom gifts with a high retention can put their dime on custom flashlights to shine a light on your message. Offered in a range of options including keychain flashlights, lanterns, multi tool flashlights and more, there is something special for everyone in custom flashlights!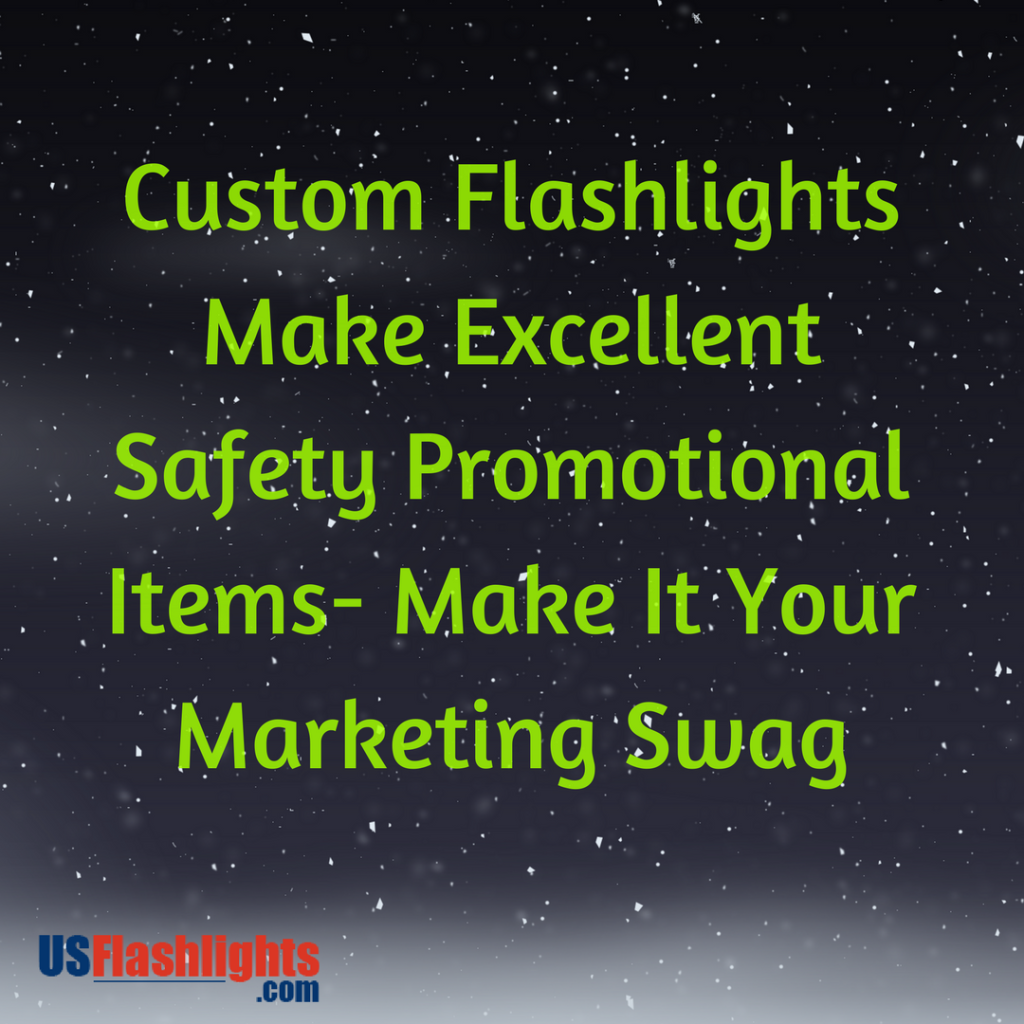 Choices galore
Solar powered flashlights and crank powered lights are great for green themed promotions. This will make a great gift choice for adventure travelers, camping enthusiasts and more. Custom flashlights like Bike Light-Safety Reflectors with Flashlights will make great handouts for your athletic clients as these will make them easily visible at night and low visibility conditions for motorists and cyclists. These bike lights that can be mounted onto seat posts or bicycle handlebars can be personalized with your brand and message. Capable of lighting up to 1500 feet it will make a great safety item for cyclists
The runners headlamps is another fabulous choice for maintenance workers and cyclists at night as it offers the ultimate hands free convenience. Our LED Headlamp 2 Lithium Battery feature 3 LEDs ( 2 bright white ones and 1 red light) and possess an adjustable head strap, and rotating bezel that will help to adjust the light in desired direction. It makes a convenient lighting option during camping holidays, hiking trips or fishing weekends. Personalize these with your brand and message and see how these logo items will make your brand popular.
If you are looking for a premium quality corporate gift for your employees or your special clients, look no further than maglite flashlights. These 100% made in USA flashlights touted as the icons of American pride and technology will make a perfect brand ambassador for your business. The highly luminous beam that can be adjusted from a fine spot to a wide beam, which is the highlight of these classic flashlights will make it a popular choice for promoting security services, adventure activities and more.
Keep the lighting needs of the audience in mind
While choosing a flashlight, it is always better to choose a model that will match the needs of the recipients. Spare a thought at the life styles and hobbies of the audience to choose a model that they will find useful. Is it going to be used as an emergency tool in a vehicle, a camping flashlight or for home or in an industrial setting? Choose an appropriate model will that your recipients will retain for long. The more the retention, the more will be your brand recall on these logo items.
Have you used custom flashlights in your promotions before? If yes, share your thoughts with us at the comments section below to join the conversation.