Flashlights- Promotional Swags Your Recipients Simply Love for Their Utility
Personalized flashlights make an essential item in the safety kit for winter. Everyone needs a flashlight for their home, car or attic and when the days are short and nights long, there is nothing like a logo flashlight to keep your employees and patrons feel safe and secure. Custom flashlights accompany people wherever they go. Be it during adventure sporting events or on a long haul road trip, flashlights are something everyone needs to stay safe and to light up their way.
From heavy duty performers like maglites to light and compact models like keychain flashlights and multitool flashlights and carabiner flashlights that can easily be slipped on to the pockets and purses or secured on bags, there is a range of custom flashlights to choose from. Long lasting and well received, logo flashlights keep your message right in front of your recipients unlike many other gifts that get trashed or shoved into the inner-table drawers of the customers in no time.
The brilliant LED bulbs will make even pocket-sized flashlights great sources of illumination. Flashlights make must to have items in any emergency tool kit and these products make a practical and evergreen gift. Personalize these by imprinting your logo and message and see how these make a perfect winter gift for every one of your customers. Your recipients will love these practical gifts and use them time and again.
We have a range of custom flashlights that will add a glow to your promotions all the while lighting up the lives of your recipients.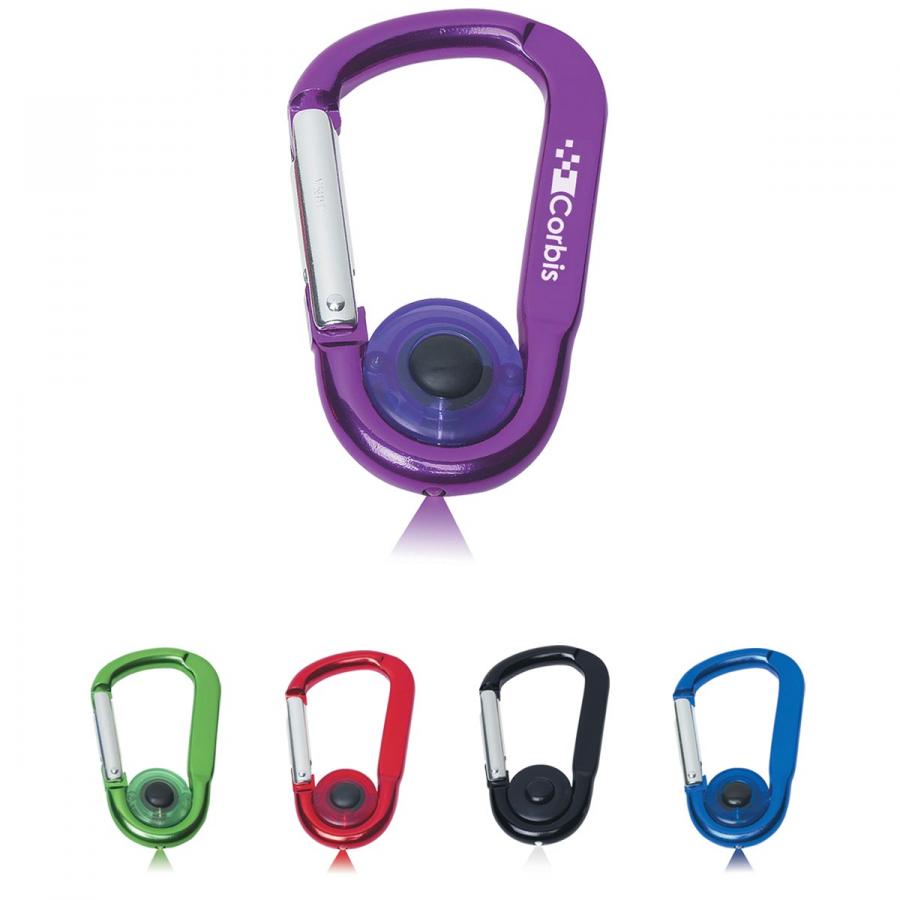 Here are some of our popular models
Keychain flashlights are compact and handy options to get your message around in style. Powerful yet small, these flashlights can be easily slipped into the purses or pouches of your recipients and the best thing is that your recipients will never forget to carry their keys nor the flashlights. Budget friendly and practical, these logo keychain flashlights will never fail put your brand under spotlight.
Metal flashlights Custom flashlights will make one of the most popular hand outs for marketers. Versatile and practical, these can be used to promote all types of businesses and all genres of customers as nobody can resist these logo flashlights. These metal flashlights lend credibility to your business information and are durable than most other promotional flashlights.
Carabiner flashlights: Hand out the ultimate hand free convenience and portability to your recipients by handing out these carabiner flashlights. Ideal for outdoorsy people, adventure travelers and sports personnel, these flashlights will never get shelved by the happy customers.
Custom flashlights are not industry specific and make versatile promotional products that are always well appreciated by all genres of recipients. There are multi tool flashlights as well that double up as can opener, knife, or screw driver among others. These promotional products make great functional hand outs for outdoor enthusiasts, campers and hikers among others and fare well as employee gifts or tradeshow hand outs. Ideal for year- long promotions, custom flashlights are especially popular as winter promotional gifts. So, hurry, shop right away.