Welcome to Custom Flashlights Store!
Customized Flashlights With Your Logo Or Business Advertising Message!
If you wish to bring you brand messages into limelight without overspending or manipulating, you can easily do it with these custom flashlights. These printed flashlights make great promotional items due to their practical nature. Most customers love receiving purposeful promotional products and by gifting these logo imprinted promotional flashlights, you are ensuring that they use your gift and think highly of your brand. At Usflashlights.com, you can choose from vast online selection with flashlights in various styles, models, budget sizes, and best sellers such as promotional flashlight keychains, which serve beyond illumination.
Illuminate your Brand Name with Custom Flashlights
Investing in logo imprinted promotional flashlights is always bright and appreciation is the only outcome that you can expect. These flashlights work great for all kinds of marketers and they can gift it during various events such as safety seminars, tradeshows, fundraisers, charity walks, business conventions and many other social or community events. This type of thoughtful gifting will help them to light up their brand credentials everywhere. At USflashlights.com, we offer a comprehensive selection of customized flashlights to select and marketers can make the choices depending on their promotional or personal requirements.
Is a single flashlight sufficient to encounter darkness and unannounced emergencies? We don't think so. What if your customers can store a flashlight each in their glove box, emergency preparedness kit, purse, and toolbox or under the garage, sink, first aid kit, etc? You can easily help them to achieve the purpose by gifting away various personalized flashlights from this selection. You can scout from our flashlights in differing sizes, purposes, and budgets - organized in several categories such as
Imprinted Carabiner flashlights and keychain flashlights are easily manageable within pockets or they can be tucked over backpacks or purses, thereby making you brand logo an affair to remember. Full-size promotional Maglite flashlights make an enterprising promotional gift and they last for a lifetime, thereby lending large visibility to your brand logo or brand name. We have strived to put up a selection, which not only illuminate pathways, abyss of purse or corners of the room or outdoors, but also lend great visibility to brand logos!
Logo imprinted promotional flashlights come of great use, when one uses them in dark rooms, dark alleys or emergencies or even finding something in a sparsely lit places. If you are waiting to grab some promotional items which as purposeful, fun and highly effective, look no further than custom personalized flashlights. Many marketers by now might have understood that investing in these promotional flashlights is no brainer, if they want to make large impressions on their customers.
Do you have a question? Do you think our selection misses your choice and we should stock it? Give us a call at 885-993-5274, we'd love to serve you or write to us at info@usflashlights.com.
Hot Deals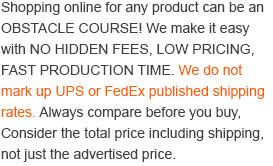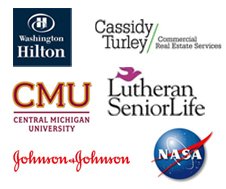 Hi, Just received my order of flashlights, which I have placed 3 days ago. They have turned out well and also carry good print. Thanks for all your indulgence from order to shipping process and beyond.