Custom Flashlights – Value Added Gifts That Ensure More Value For Your Money
Custom flashlights make a highly functional gift item and an incredibly handy tool for everyone. Be it at home, office or in the car, everyone needs a handy source of light for emergencies like power outages and during darkness. Flashlights are great promotional products as these are useful for just about anybody. Whoever gets a custom flashlight from your company will get a clear glimpse of your brand and message.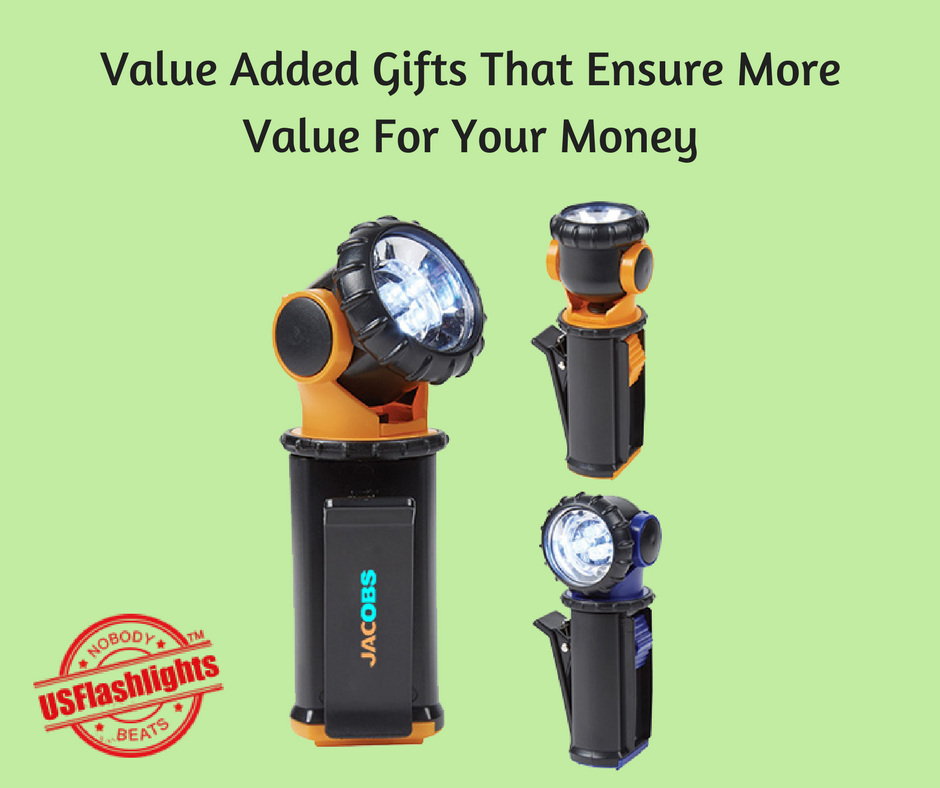 Flashlights are available in a range of models and shapes. Right from the classic favorites to the quirky multi tool flashlights and everything in between! Choose an appropriate model that you think will best meet your customers' needs. Looking for a perfect flashlight for customers in the heavy industry or workshops? Choose Swivel Torch Flashlights that have a swivel head that rotates 360° to ensure light in all possible angles.
For customers who are multi tasking you can choose models like Custom Swivel Screwdriver/Keychain Lights that feature single white LED light, 1 steel Philips-head bit and 1 steel flathead bit. This smart custom flashlight will come handy in the busy lives of your customers while your brand gets a wide angle display. Keychain flashlights will make popular handouts too. Personalize these with your brand and message to make a perfect handout that will convey the message that you care. Every time your recipients use it as a keychain or a flashlight your logo will be remembered. Budget friendly and easy to distribute these flashlights are well suited for mass promotions like tradeshows and mailer campaigns.
For customers who love to party a lot, custom bottle opener keychains will make a perfect choice. Every time they light up their way or pop the top of their bottle, they will be reminded of your message. A smart and cheeky way to put your brand right in the hands of your recipients! Carabiner flashlights make great handouts for customers who travel extensively at night as these will ensure hands-free convenience while walking. These are also well suited during adventure activities like hiking and trekking. Put your brand on these to make your message the hottest talking topic in town!
All the DIY enthusiasts in your list will surely be impressed with these custom multi tool flashlights that offer the convenience of not just a reliable flash light but screw drivers or car safety kit among others. These promotional flashlights will get your brand in their good graces.
Are you looking for promotional flashlights for the go green customers? Place your bets on these solar flashlights that make perfect options for camping and road trips. We also have crank flashlights that do not need batteries and are run by a few turns of a crank.
Browse our collection of custom flashlights to find a model that suits your budget and needs. You can't go wrong with these amazing promotional items for sure.