Why Custom Flashlights Make High value promotional Gifts
Custom flashlights may not exactly be the most imaginative gift idea to consider but there aren't many people who fail to appreciate a functional flashlight. People always look forward to have extra flashlights for their pick up, tool box, garage, boat or even under the bed!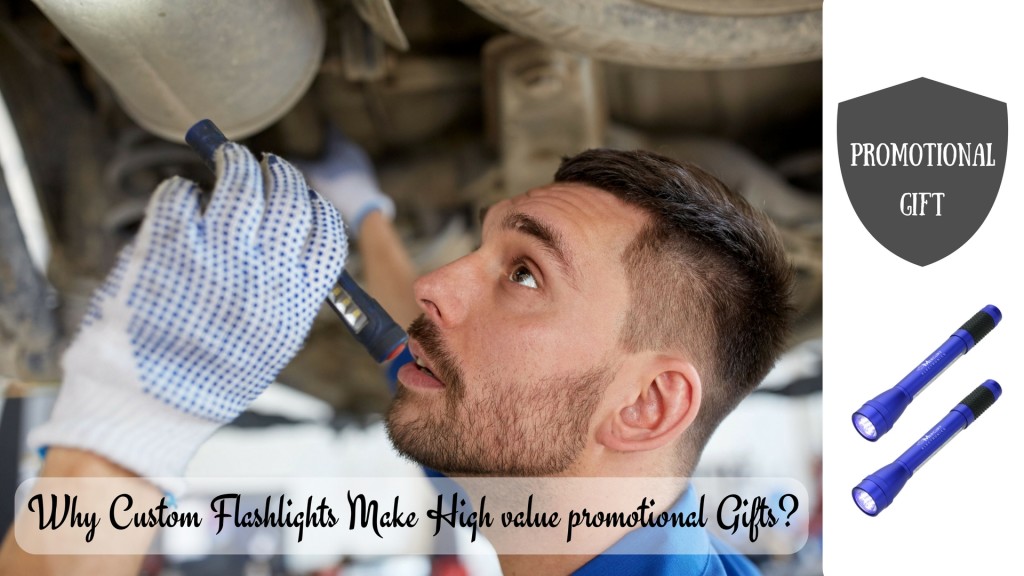 Here are Five solid reasons that make flashlights great gifts
Flashlights are available in various models, sizes and specific purposes. So, it is never too hard to pick up a flashlight that matches the needs of your target audience.
People seldom buy a flashlight for themselves and that is what makes flashlights a hotly favored gift item.
Flashlights charge up the outdoor experience of people by being a functional safety tool that can come handy anytime anywhere
A reliable flashlight will make your recipients safe and at ease and your brand information imprinted on these will never fail to grab the attention of your recipients as well.
Flashlights can be used for home security, as a club, a source of light or a blinding flash of light to stun the opponents.
Here are some of the popular promotional flashlight models that can be considered for your branding campaign.
Maglites
Maglites have always been popular gift ideas simply because of its resilience and the fame of being a US made flashlight especially for the rugged outdoors. These can be used in countless occasions. Maglite flashlights have stood the test of time as one of the most trusted sources of light. Available in various models and price rates, these make excellent gift items to promote all types of businesses. Your recipients will find it useful around the house, in the campsites, or in the car as during power outages, these reliable flashlights will guide people to safety.Designed to last long and cost effective, these will make excellent fall promotional gift ideas.Promotional Logo ST3 Mag-Lite LED 3D Flashlights: These high powered lights can cut through the darkness over several yards and are great for finding lost dogs or people. These promotional Maglite flashlights are great gift for maintenance services, outdoorsy people, night shift staff or any worker who works in the basement.
Headlamps
The headlamp flashlight offers a hands free convenience to the users while lighting up while keeping both their hands free during rock climbing, camping or even changing a flat tire. Headlamps will make cool options at home as well – be it to explore the dark attic or to do a bit of gardening at dusk, these make handy gift ideas These feature an adjustable head strap, and rotating bezel to turn the light in desired direction. This flashlight is water and shock resistant and is offered in a one piece gift box.
Metal flashlights
Custom High Performance Dual Lights make a high value investment for budget marketers. This dual light features heavy duty aluminum case, 7 LED lights at the end, 24 LED lights on sides and 6 flashing LED lights on the side. These LED lights are powered by three replaceable AAA batteries and is held by a double strong magnet at the backend and it can be easily carried around due to its light bodied frame and lanyard. These high performance metal flashlights are great for advertisers who are targeting high performance campaigns at low investment.
Browse our collection of custom flashlights to choose models that will easily light up your campaign and the recipients' lives all at once. Call us for more tips and suggestions.
Share and Enjoy