How Promotional Flashlight Keychains Can Light Up Your Brand
Flashlights are popular in its own right and by adding an equally functional item of keychain to it, you can very well imagine how popular these logo items will turn out to be! These trendy and highly functional items will ensure a unique brand image and will make your company stand out among your competitors.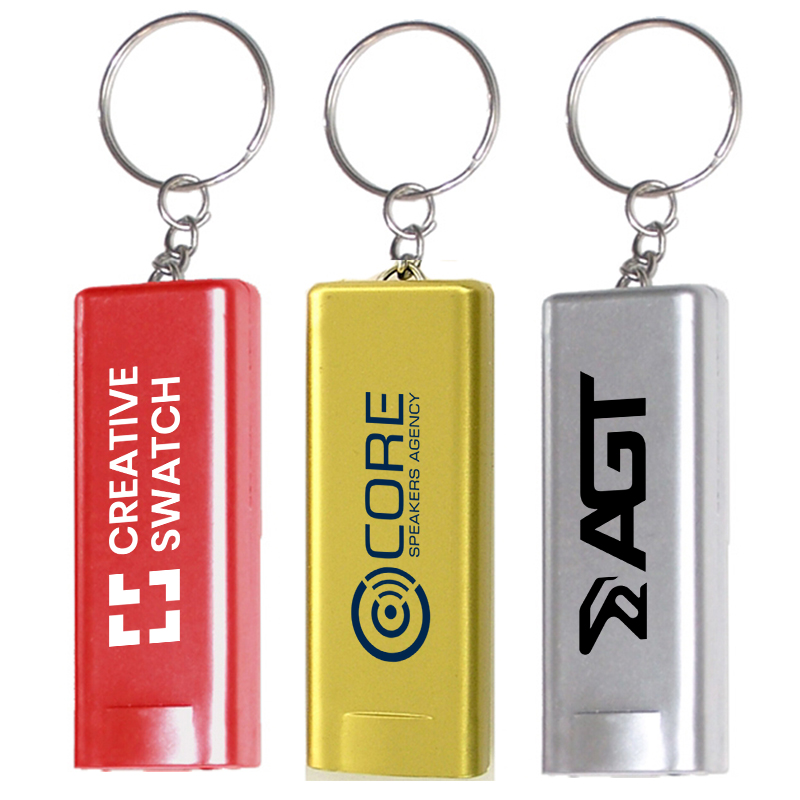 These flashlights with a handy keychain will make a great source of light even in the darkest nights. Every time your recipients use this as a source of light or a keychain, they will be reminded of your brand and message. This innovative gift idea of flashlight keychains will surely buy the attention of everyone around and will make great promo items to promote car companies, realtor agencies, biking clubs and more. These logo items will ensure the much needed portability and exposure for your brand.
Flashlights in general can be hard to keep working as it should be sturdy and bright enough for daily use and still be small enough to slip into your pocket without difficulty. This is what makes this pint sized hybrid model that brings together the goodness of a flashlight and a keychain, highly popular in promotional circuits. Your pockets will be filled with knives, dental picks, business cards, wallets and more. However none of these items will prevent you from losing your way at dark.
A compact light source is a must to have item for every home, office , car or safety kit as these will make the recipients well prepared various circumstances.
Why Flashlight keychains
These practical and versatile gift ideas are great choices as tradeshow staples, mailer campaign gifts or welcome kits for new employees.
Versatile and highly practical, these logo items will appeal to every genre of customers, age groups and gender groups
The most successful promotional items are often the most functional and these promotional items will fare well for this very same reason.
How to employ
Flashlight keychains can be used in several interesting contexts and not necessarily during tradeshows or store promotions.
Here are some fun ways to use these logo items.
Sign language for games: Planning a treasure hunt anytime soon? These flashlight keychains can be used as a sign language between your team mates to communicate and plan strategies. Have you ever tried it out? If not, do it right away.
Biking trails: Bikers can hang up these flashlight keychains on their bags or pockets to make themselves easily spotted. You can choose keychains in various shapes and models that it is easy to find something that complement your hobby or identity.
Flashlight tag: One of the oldest and best loved flashlight games, it requires the person to spot his friends hiding in the dark using flashlights.
Work, play or anything in between, custom flashlights will make excellent ways to get your message out. Tell us some interesting ways how you use promotional flashlights