Light Your Campaign with LED Keychains Flashlights
Every business owner understands the importance of sizing down the marketing budget and investing in sales operations. This realization often pushes them to seek cost effective promotional items with high utility value. Magnetic stickers, keychains, mugs, pens, torches were some of the common promotional items handed over by advertisers.
Today, customer expectations have grown to new dimensions, and they always expect real time gifts, which can serve them for long time. This demand has pushed advertisers to consider cost effective and utile choices such as LED keychain flashlight.  These keychains have slowly made up their way to high profile campaigns.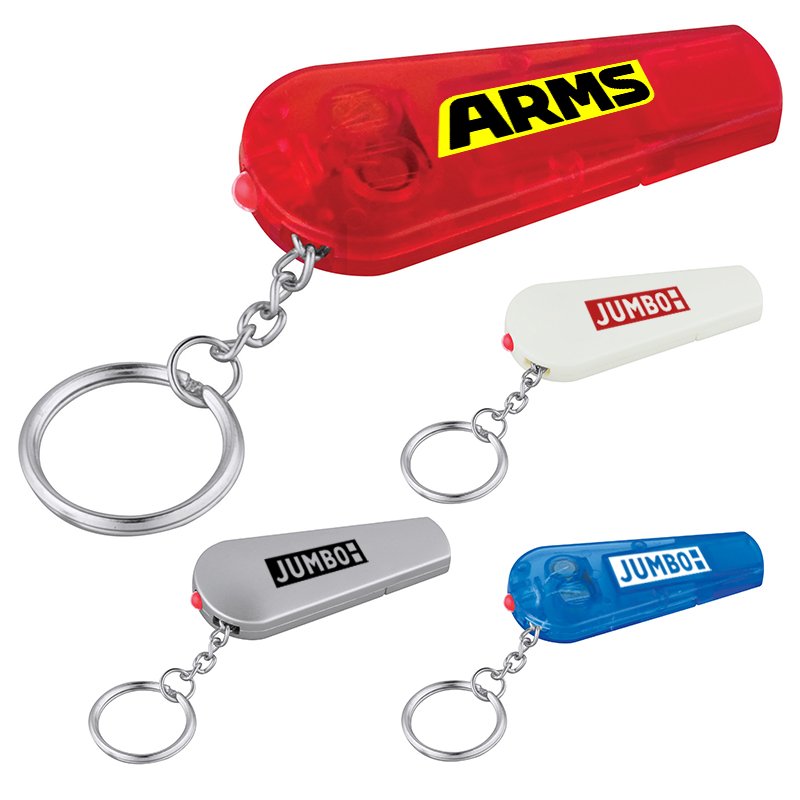 Here is why every advertiser should think about advertising with LED keychain flashlight

Cost effectiveness – This is a prime factor that attracts marketers and helps them to save on marketing budget. A LED keychain flashlight not only doubles up as a unique light source, but also as a powerful branding tool, which serves an advertiser through day and night.
High Utility Value- We all know that keychain LED is a good light source, but it can double up as key chain holder, fashion accessory or a worthy brand token. At times it is found that people affix these LED keychain flashlights over their pet collars for easy identification.This is perhaps on those rare gifting items, which can be easily carried in purse, pockets, bag packs, suitcases, etc.
Great companion of bad situations –Tornadoes, thunderstorms, hurricanes, lightning are some of the natural calamities that often bother people in North American continent. During such harsh times they find it hard to survive the power blackouts, which keep them in darkness and plagues their chances of survival. A keychain flashlight though small in size can always serve as a great companion during the time of despair. A handy keychain LED flashlight will help to find way out of despair.
Timeless Business Gift – We all know about the existence of keychains on advertising scene for a long time. Today, they have interestingly metamorphosed into keychain LEDs, which make a good business gift in all seasons. Advertisers just need to find some interesting ways to hand over these keychains. They can be gifted during church events, marketing conventions, safety programs, travel expos, carnivals, hay rides during the fall season, kid's birthday parties, etc. The only requirement is that advertisers should get it customized prior to gifting.
Long shelf life- LED Keychain flashlights amalgamate goodness of flashlight /torch and keychain. Most of these LED's possess shelf life of 30 hours – 48 hours and are considered powerful than regular bulbs.
Variety– This is one of the most important factors that work in favor advertisers pursuing this keychain flashlight. These flashlights are offered in variety of shapes, sizes and colors, and advertisers can always choose them accordingly.
Whatever is highlighted in this blog about the utility value of LED keychains is just fraction of information about the ways in which a keychain LED may serve you. Believe us there is still lot more to explore on this part!