Custom Maglite Flashlights – The Best Handouts To Complement the Fall Season Outdoor Activities
Fall season draws a lot of outdoor enthusiasts to the country sides and camping grounds. Be it hunting , angling or adventure holidays, fall offers a lot in the platter of everyone that loves outdoors and its leisure activities. Sport Fishing is one of the oldest sports enjoyed by many during this season. Marketers trying to give their brand exposure a push can consider custom maglites as their promotional gifts.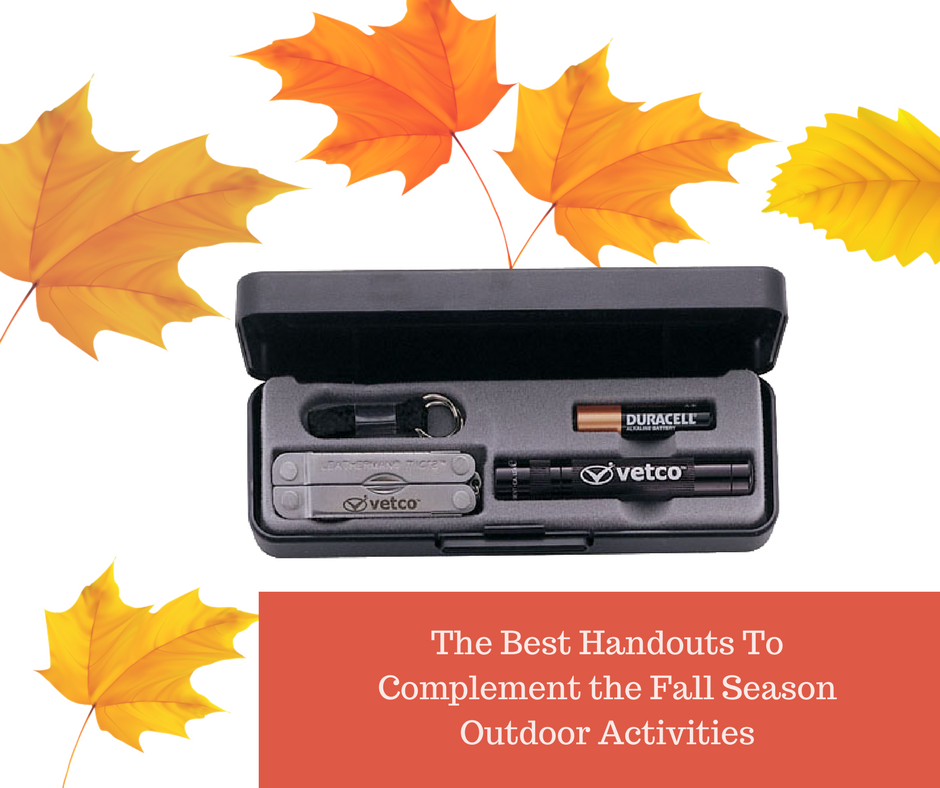 Flashlights are something that everyone needs in their daily lives- Be it for the safety kits, for the attic, office room, kitchen or bedroom, flashlights have an important role in all our lives. Flashlights keep us feel safe and sure even during the darkest nights. As days get short and nights long, fall season sees an increase in the use of flashlights.
Marketers planning to reach out to all their outdoorsy clients who may be planning fishing or hunting holiday in the wilderness will find custom flashlights a perfect choice, personalize these with your brand and message and see how these logo items will make your brand part of their holidays and some of the best memories in their lives. Everyone has started packing their fishing gear and their sturdy jeeps ready for a long trip up the mountains. So, are you ready with your custom flashlights for them?
Here are some great models that will impress you right away.
Mini Camo MagLite with Cougar Pocket Knife: Small and handy, these mini maglites will not take up much space in the backpacks of your recipients. The camo design will complement the hunting holiday theme. The stainless steel knife offered with the Maglite will come handy during the holidays and every time they use it, your brand gets the maximum attention.
AA Mini MagLite with Leatherman Micra Tool: Hunting trips and outdoor holidays can hold a lot of surprises at every turn. Make sure that your recipients are well equipped for any emergency with these multitool maglites that comprises of not just a flashlight that produce a high intensity, adjustable krypton beam that can be changed from a spot to flood with just a ½ turn of torch but a Micra tools that include scissor, nail file, knife blade, etc. A great value-added gift for the outdoor loving customers for sure; go for it!
Impress the hardcore maglite fans who can't get enough of these powerful flashlights by handing out Mag-Lite Combo Pack. Each combo pack offered in a sophisticated black gift box features a M2A mag lite, a K3A mag lite, two AA alkaline batteries and one AAA battery. These made in USA flashlights that make perfect symbols of endurance and quality will make a great choice to consider! Shop right away.
Mini MagLite with Buck Bantam BBW Knife will make your recipients feel well assured and safe even in the most difficult outdoor conditions. This brilliant combo gift will offer not just a reliable source of light in the form of these made in USA maglites but a BBW knife, which makes a great work knife. Personalize these with your brand and message and see how these logo items will make your brand their favorite talking topic.
Need more? Browse along and shop for models that match your budget. Should you need any more tips or suggestions, we are only a call away.