Why You Should Use LED Maglites As Your Promotional Tools
Maglites have been trusted flashlight models among police and military force for a long time. 100% made in USA, these flashlights are designed to last long and to consistently perform in the rugged outdoors. Offered in various sizes and models that range from the pint sized mini maglites that will easily fit into a glove box to the impressive Custom 3C MagLites and everything in between, there are a lot of options to consider in every price point. Maglite flashlights are well known for its high power light beam that can be adjusted to a point or a wide stream to suit the needs of the users. Maglites incorporate a highly powerful, super bright yet energy saving LED bulb. THE LED lights are super energy savers that ensure extended battery life.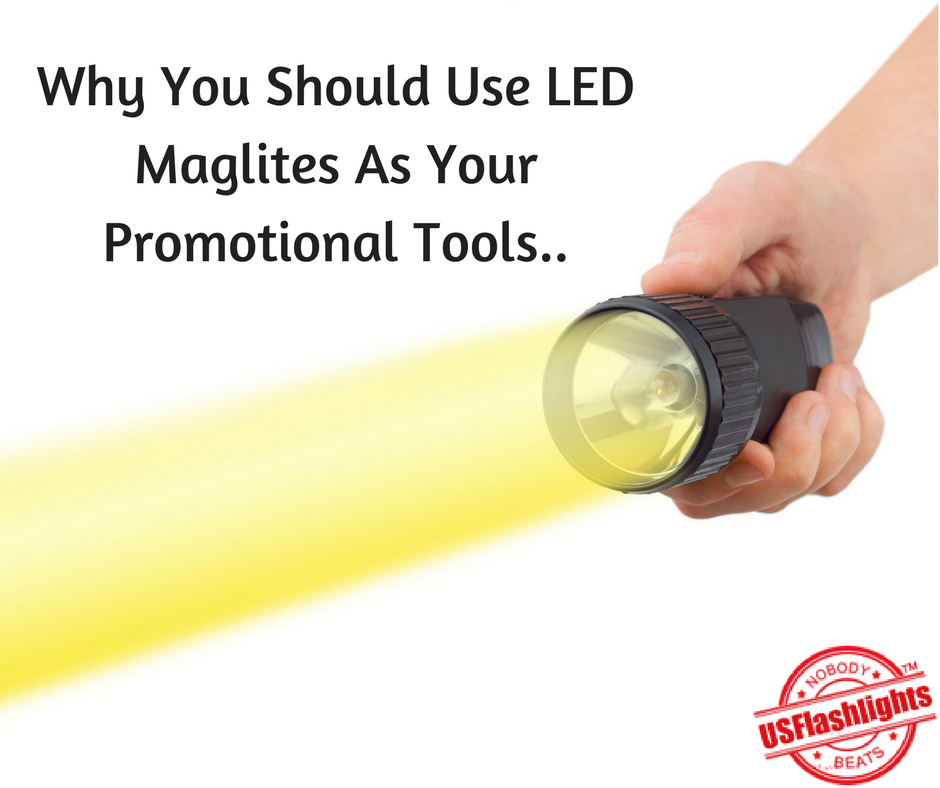 Designed for daily use
Maglite flashlights are aesthetically appealing and highly functional alike. Crafted in superior quality aircraft aluminum, these flashlights are lighter than regular flashlights, which makes it easy to carry around. Strong and shock resistant, these flashlights can face the rough and tumble of the outdoors with ease and are well suited for fishing and hunting holidays, camping and even rescue operations and for combat zones. The characteristic rubber O rings around these flashlights make it water tight and the users need not worry about water getting into them while adjusting the light intensity. Anodized both outside and inside, these flashlights are corrosion resistant while the jagged design will make it easy to grip even in slippery conditions.
More value for your money
Though maglites may cost you more than the regular flashlights, these are well worth the money considering the quality and endurance that these offer. Imprint your brand and message on these and see how these logo items will light up your brand and message for a very long time. These show stoppers will grab easy attention of everyone who sees it, which means that your brand will get an extended audience beyond your customers.
Unparallel Popularity
Maglites are one of the most popular promotional flashlights in the market today. Bearing the stamp of reliability and seamless quality, these flashlights that were originally created for the military and police services have become equally popular among civilians as well. One of the hardiest flashlights ever made by man, these are well suited for the hostile weather elements and the rugged outdoors. Easy to use, maglites are highly user friendly. Switch on the flashlight and your recipients are all set to start their adventures. The adjustable light beam and the attractive color choices will add up to its popular features. Maglite also sells different colored lenses for your flashlights for specific uses like combat zone operations where white light may not be a feasible option.
Be the first to share the post and your experiences of using custom maglites in your promotions! We would love to hear from you.