Custom metal flashlights- Interesting options for corporate promotion
Metal flashlights are available in a mind boggling range of shapes, sizes, colors and trends and choosing the one that suits your needs might not be easy. From the simple logo imprinted keychain metal flashlights to the Custom Aluminum Carabiner Light and the Customized Envoy Aluminum LED Key Light there is something for everyone in this segment.
However, if you want to stay ahead in the competitive race with interesting and delightful promotional gifts that fall easy on your pockets, here are some options that would literally leave you spoilt for choices.
Budget Flashlights
If you are planning a promotional campaign on a budget , you need to make sure to choose the ones that have the best features and sticker price alike. There is a range of innovative and value added custom flashlights that do not cost you an arm and leg. Just browse our online shop to find some of the latest chart busters in the budget range.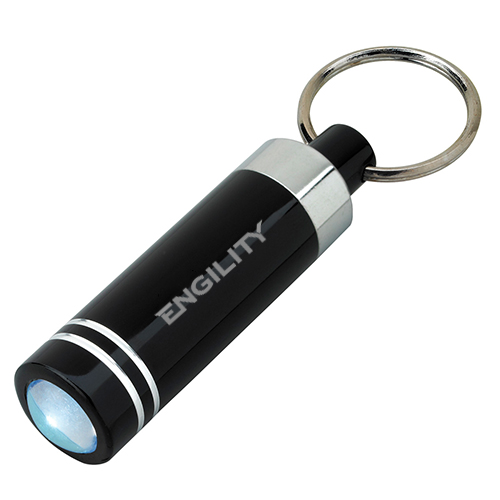 Personalized Aluminum LED Flashlight Key Chain is powered with 4 batteries and 5 white LED lights and lighting mechanism and push button controls. Apart from being a powerful light source, it makes a stylish promotional gift as well. Advertisers are rest assured of long term promotional benefits once they gift this flashlight. This flashlight is offered in a tastefully designed individual case, which imparts an elegance and class to this gifting option.
Promotional Aluminum Led Opener Key Chain
As they say good things come in small packs! This pocketsize custom aluminum LED opener key chain flashlight is one of the most value added affordable business gift for many advertisers who are burdened by budget woes. Promotional aluminum LED opener key chain flashlight lit with three LED lights also features bottle opener and split ring swivel key chain. These stylish flashlights enjoy a higher retention among the recipients as it is easy to manage and can be easily carried in pockets, bags or purses.
Innovative Flashlights
Gone are the days when flashlights used to be just sources of light as these have evolved to be stylish accessories and promotional aids these days. After all, who doesn't want to flaunt an exquisite flashlight that brings together stylish looks and the best functionalities?
Custom Aluminum Gizmo Led Light
Marketers who wish to grab quick appreciation from their customers would find this custom LED light a perfect gift idea for business promotion. This pocket-size aluminum flashlight possesses six LED lights, a handy push on/off button and a strap to carry it around. This flashlight that can be imprinted with brands is hugely popular among advertisers in various industries including luxury lifestyle stores, travel & tourism services, holiday destinations, fire and safety services, etc. People would love to keep this stylish light source all their life and every time they take out this flashlight, your brand promotion will take a new turn.
Custom magnetic metal flashlight
Stylish flashlights that stand out for its impressive color range and ergonomic shapes , magnetic metal flashlights stand out for their magnetic base, which easily gets attached to any metal surface to direct the light when needed. This can make a perfect lighting source for everyone as these lights do not require you to have someone to hold it for you! It can be easily packed within bags, purses or can be kept in cars during outdoor trips.
Custom metal flashlights can lend credibility to your business information and are durable than most of other promotional flashlights, which makes them veritable attractions in business promotion campaigns.