Custom Multi Tool Flashlights Make Value Added Corporate Gifts
As 2017 hits its last lap, business owners are busy scouting for the most appropriate corporate gifts as a mark of appreciation for their clients and employees. If you are looking for trending gifts that offer the best value for your money, look no further than these multi tool flashlights. Ideal for the winter season and the outdoor holiday travel needs, these custom flashlights not just light up your brand but will offer the dual advantage of a highly functional multitool for your recipients. Designed to carry out two or more tasks with ease, these logo items will be valued by your clients and employees alike.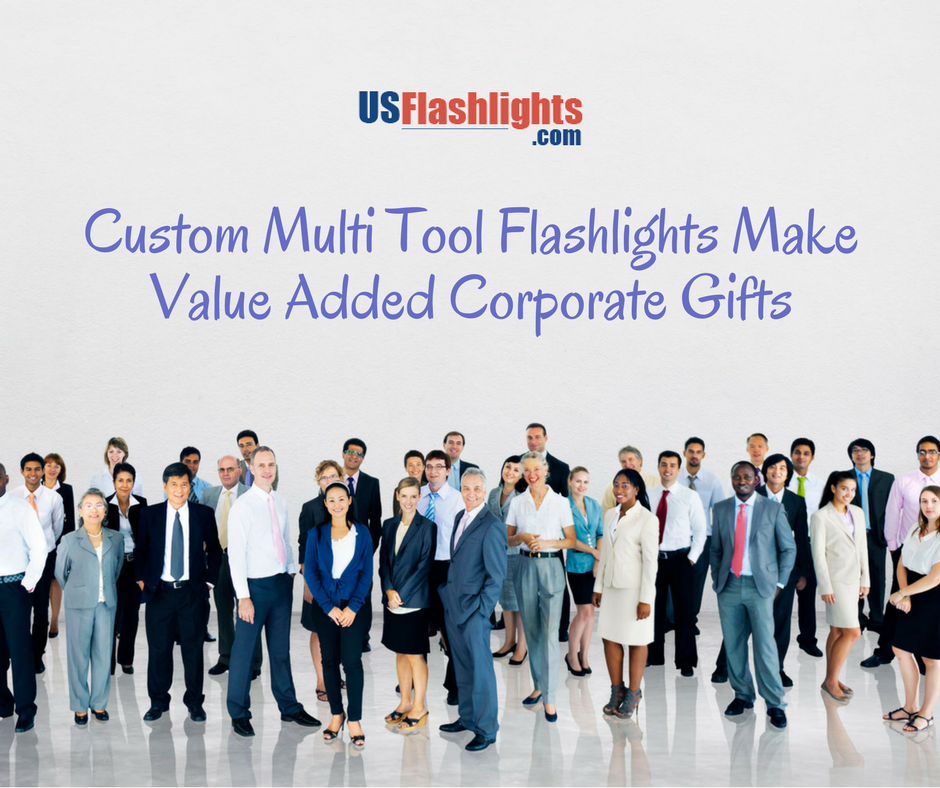 In the modern world where people juggle multiple tasks at the same time, the relevance of gifts like multi tool flashlights are on the rise for sure. Ideal for DIY enthusiasts and people who often travel or lead a busy life style will all find these logo items extremely useful. Personalize these with your brand and message and see how these logo items will get your brand and message right in front of your audience.
Let your recipients do all their tasks easily with these custom multitools that will help your customers to remember your brand. The good thing is that these unique gift items will generate a lot of interest among anyone who sees it and will make your brand the talk of the town literally! Multi tool flash lights that can perform multiple tasks enjoy a higher retention than ordinary flashlights because your recipients need to carry just this item instead of the whole tool kit while on holidays or on the move.
Here are some of the multi tool flashlights that have become a rage among promotional gifts. Make your choice and see how these highly functional flashlights will go a long way in enhancing your brand exposure and recall.
5 In 1 Multi-Function Tools: More the merrier! This multi-function tool features 1 white LED light, pen with rubber grip, knife, bottle/can opener, matching carabiner, and slide button to turn on/off the light. Ideal as corporate gifts and promotional gift for engineering services, construction houses, real estate agents and restaurants among others.
LED Flexible Flashlight and Book Light with 2 Colors: Make book reading more interesting for your recipients with this sleek and innovative flashlight that doubles up as booklight as well. The clip attached to this reading light makes it easier to attach it to most surfaces like laptops, books, maps, etc. Customize it with your brand and put your message under spotlight!
Aluminum LED Torch with Bottle Opener: Every time your recipients carry this flashlight, they will have a bottle opener too in hand. Great for holiday promotions and corporate gift giving, this innovative flashlight will indeed make a clever way to sneak in your brand into the hands of your recipients.
Madison Magnetic Flashlights: Let's be frank about it; flashlights are one of the most misplaced items in any home. Help your recipients tide over this problem by handing out these magnetic flashlights that can be stored over refrigerator doors or metallic surfaces and accessed easily. Your brand on them will never be forgotten!
How do you plan to use flashlights in your promotional mix? Tell us in the comments section or in our facebook page to join the conversation.