Custom rubber flashlights – budget business promotion at its best
If budget is your watchword for this season's business promotion, you need not look beyond the superb option of custom rubber flashlights! These make long lasting and purposeful promotional gifts at budget rates. The unique design of these flash lights comprising of rubberized –plasticized body and push button function make these rubber flashlights well suited for both outdoor and indoor lighting needs. Highly versatile and stylish , a rubber flashlight can light up your lives in countless ways and make a high value gift that people love to cherish all their lives.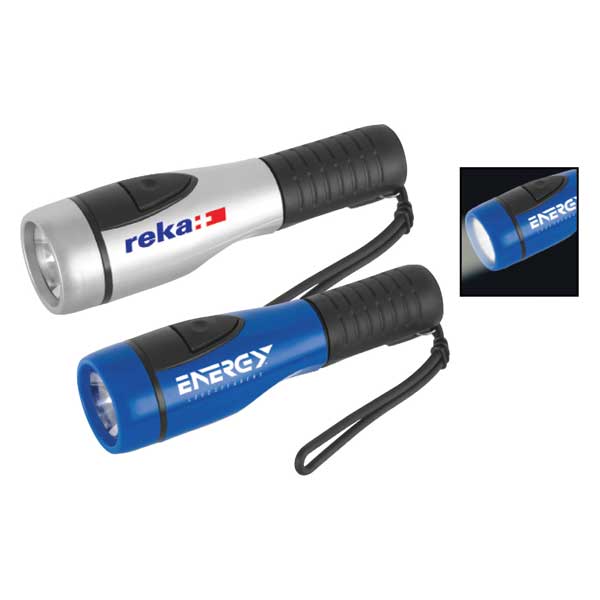 A popular choice for outdoors
Highly durable and long lasting, rubber flashlights can make your outdoor activities like camping and field trips really smooth and hassle free. These are light weight and come with comfortable grip and are powered with AA and AAA batteries. Rubber flashlights are waterproof and can withstand rain to a fair extent while the long lasting LED bulbs make them trusted options for long hauls without having to replace batteries. It can be slipped into backpack or it can be pinned over the pockets. Marketers who are targeting outdoorsy customers or adventure seekers can easily rely on these flashlights for goodwill creation. These also make useful giveaways during mass promotional events such as niche business conventions or conferences, tradeshows, road shows, etc.
Features to die for
Marketers would surely place their bet on these flashlights that are packed to the brim with the latest features and good looks that would readily appease their target customers. These custom rubber Flashlights made of top quality rubber material ensure durability and long life while the rugged design ensures non-slip grip. Powered with AAA batteries, it emits strong light that ensure good visibility even during bad weather. Designed for the daily grinds and outdoors, these flashlights can be imprinted with logo or text message that never fail to grab the attention of the onlookers. The drop dead gorgeous design is the trump card of this flashlight, which makes it the darling of the masses and every time they take it out to find their way in the dark, they not just thank you in appreciation of this high value gift but also would ensure a viral brand promotional campaign in the process!
Different models to opt for
Customized Delta Flashlight is a good option for the marketers who are looking for high visibility at low prices. Delta flashlight emits high intensity white light and offers high visibility to the business messages. The rubberized grip prevents slippage while the sturdy removable strap helps the users to carry it around. This handy flashlight can be slipped into your glove compartment, hallway closet or the toolbox to ensure a dependable and readily accessible light source wherever you go.
Customized Norfolk flashlight featuring 5 LEDs and a rubber handle grip is another cost effective gifting idea among advertisers who focus on utility and visibility. Available in 4 different colored grips – orange, green, blue and black, these flashlights are hugely popular among the customers for their value and good looks.