A Few Smart Tips On How To Use Custom Flashlights To Boost Your Brand
When there is a power outage let your customers reach out for your custom flashlight to light their way. They will surely thank your business for having been a helping hand in terrible dark moments of their life. Flashlights on key chains, or carabiners will never be misplaced and your customers will always have a source of light right at their hands unlike ordinary flashlights that people find it hard to find in the dark.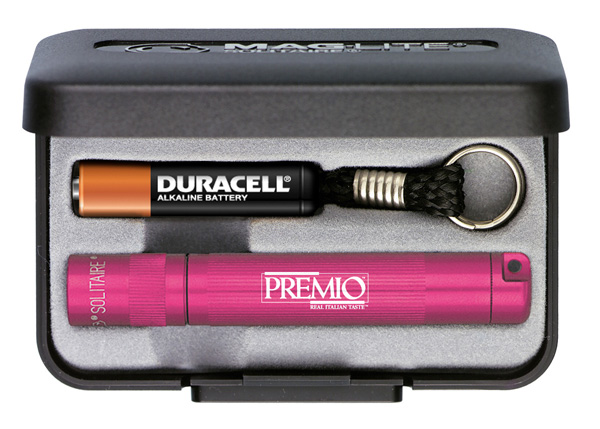 Countless Choices
We have an exciting range of promotional flashlights including maglites, multitool flashlights that feature bottle openers, pens, reading lights etc, rubber flashlights, plastic flashlights and much more. Flashlights are not just great for home, car or travel bags but make essential accessories during any camping trips, wild life tours, bonfire parties and much more. Hand out these essential supplies to your customers and see how easily they will associate your business with convenience!
Ideal for Mass events
Promotional flashlights make great options for safety awareness campaigns as these are available in a range of sizes, colors, shapes and price rates, which make it possible for the marketers to distribute these in large numbers and still stay within their budget. Logo flashlights are perfect picks for low budget promotional campaigns. Imprint your logo or message in full color that match with your company theme and colors to leave a lasting impression in the minds of your customers.
Kids love flashlights too
If you thought custom flashlights are only for grownups, you are in for a pleasant surprise as our promotional keychain flashlights are a rage among kids as party favors for kid's birthdays, schools kits, night marathons and much more. Afterall who doesn't need a little light now and then? Small and sleek these flashlight keychains spread a surprising amount of light. Kids will love to use these to explore the dark alleyways around their country home, read their comic books in the dark and much more. The keychain flashlight design means the kids will have their light right at the end of their arms whenever they need it. Imprint your logo and message on these and see how these lights will let everyone know about your logo and message.
Flashlights will make a value added gift for any customer. It is something that everyone uses daily and makes a constant reminder of your logo. Looking for something unique? Check out these options like flashlights with a whistle that will double up as a safety item apart from being a light. The best thing is that promotional flashlights need not be expensive, as bulk orders carry attractive discounts and cash savings. So, if you have been looking for a promo gift that your customers can't do without in their daily lives, promotional flashlights will be a sensible choice for sure.
Not sure how to go about sourcing these delightful gift items? Visit our website for some of the best promotional flashlights that will help you blind the competition and highlight your brand with ease!