Flashlights – Illuminate Your Message With These Brand-Boosting Flashlights
Everyone may need an extra flashlight for their car, attic or home, which is what makes custom flashlights promotional gifts with immense staying power. Flashlights can become saviors even in the most adverse situations- be it on a camping holiday, an adventure trip or on a power blackout hour, flashlights will light up their lives and your logo all at once.
Everyone will feel safe and confident in the dark if they have a flashlight in hand and your logo on these will surely catch their attention every time they use these ready sources of light. From the long lasting MagLites to the tiny pocket sized keychain flashlights or whistle/light keychains, there are a lot of options to consider.
Planning to reach out to your customers who work in heavy industry, plumbing or emergency services? Nothing can match the utility of these logo flash lights as these will come to their aid round the clock and help them get their work done on time. Nothing tells your clients that you care for them than these little gifts that help them carry out their normal lives even at dark and in inclement weather.
Let's admit it! A flashlight is an incredibly handy tool that everyone needs at work, at home or on the go. That means anyone who uses a custom flashlight from your company will be truly impressed by these logo gifts that might have turned a dark and difficult hour into something easy.
Now is the right time to shop with us. Check out our Flashlights Special Offers!!
Flashlights have always been one of our top selling promotional gifts. Our Special offers will make these deals all the more value added. Check out our free shipping offer and save a dime during your forthcoming tradeshow or promotional events. Spend less and save more with our special offers, which will help you go that extra mile in forging relationships and building up brand image. The budget friendly marketers can buy quality promotional gifts that enjoy a high retention without upsetting their promotional budget.
Want to know more on this value building offer? Call us at 885-993-5274 or write to us at info@usflashlights.com and we can help you to choose the best choice for your business and budget.
There is something special for everyone in USFlashlights. Browse along to find the one that match your theme.
Keychain Flashlights
Bring in the best of both the worlds of a keychain with a flashlight- the two inevitable accessories for anyone! If you have been looking for an extraordinary promotional tool at easy prices, not many options can match these keychain flashlights. Handy and practical, flashlight will be a popular gift that none of your recipients will resist. Imprint your logo and message and see how your brand exposure enjoys a high degree of portability and exposure on these keychain flashlights.
Maglite flashlights
Easily the thoroughbred workhorse among flashlights, maglite flashlights that are exclusively made in USA make wonderful gifts for your special clients. When ordinary lights won't do, you may need these durable and classic gift items. This high intensity light source stands out for its rugged design coupled with water and shock resistant features and corrosion resistance. Maglites make perfect gift options for your special customers or during special occasions.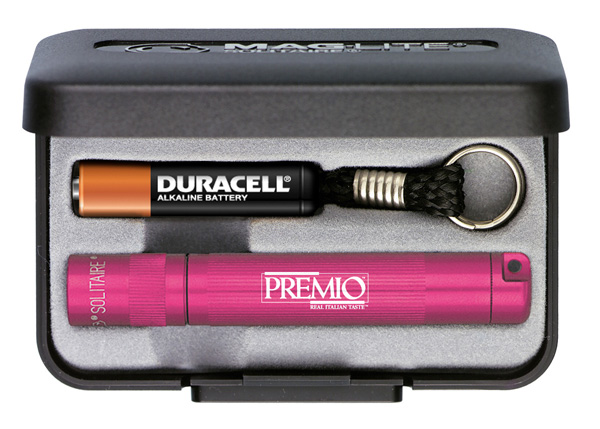 Metal flash lights
Metal flashlights are promotional gifts for a life time. Your logo will enjoy a consistent exposure on these stylish and durable torch lights. Available in a palette of brilliant colors, metal flashlights will make welcome addition to any home, office or car. No matter whether you employ these as promotional handouts or personal gifts, metal flashlights will never let you down!
Plastic flashlights
Light weight, sleek and attractive, plastic flashlights have always been our chart busters. We offer traditional and classic choices as well as multifunctional models like plastic bottle opener keychain flashlights, custom plastic Carabiner keychains and many more. Easy to carry around, everyone will love to have these stylish light sources any time!
Rubber flashlights
Durable, cost effective and sleek, rubber flashlights make a perfect option for the budget conscious marketers. Ideal for both interior and exterior use, these flashlights are weather and shock resistant too. If you have been looking for a promotional gift that will enjoy a high level of retention among your recipients, look no further than these rugged flashlights.
Multitool flashlights
Multitool flashlights enjoy a multifold value than ordinary flashlights for the useful functional features that these possess. Portable and designed to last long, these compact multi tool flashlights are manageable within pockets or can be attached to waistbands. Users can store them in hiking gears, fishing gears or emergency kits and can be used in different situations. Choose from a variety of multi tool flashlights combinations including those with pens, pocket whistles, reading lights, screwdriver and much more.
Carabiner flashlights
Promotional carabiner flashlights are of great use during emergencies as these can be hung over backpacks, belts, etc. It makes a great hand out option for marketers in adventure tourism, camp sites and many more. Made of durable ABS material, these flashlights stand out for their attractive price rates as well. The hands free feature of these flashlights will make it a perfect option for hikers, mountain climbers and the like. These flashlights enjoy a high retention value and your recipients won't mind even if you hand these out during every event of yours!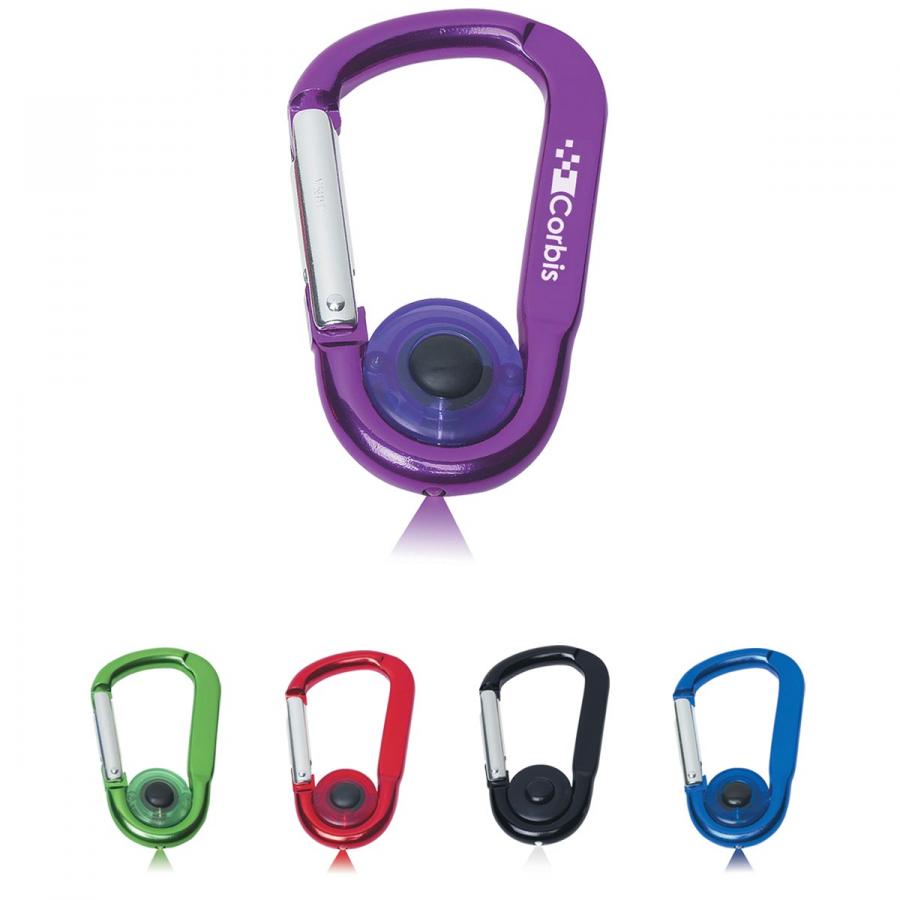 Keytag flashlights
Custom keytag flashlights are state of the art, lightweight, affordable and long lasting. Budget friendly and attractive, these keytag flashlights fit the bills of both big and small budget advertisers for value building and promotions. It will make a perfect choice for tradeshows and events and your customers will surely thank your business for being considerate to their practical needs.
Flashlights have evolved to be multi functional tools, fashion accessories and a stylish source of light over the years. Stay ahead in this trend by handing out these custom flashlights that will light up your logo and their lives all at once! Happy shopping