Grab The Best Deals On Custom Flashlights Just In Time For Winter
Flashlights are not just a reliable source of light to counter darkness but essential items in auto and home safety kits during winter season. Though everyone needs an easily accessible light source at the tip of their hands, interestingly not many people care to buy it for themselves. This is what makes custom flashlights highly popular gift ideas. This is also the prime reason why we thought of this blog on the best selling promotional flashlights at cost effective prices. Marketers, who are looking for a promotional gift on a budget that will never get trashed, would surely find this listing really useful.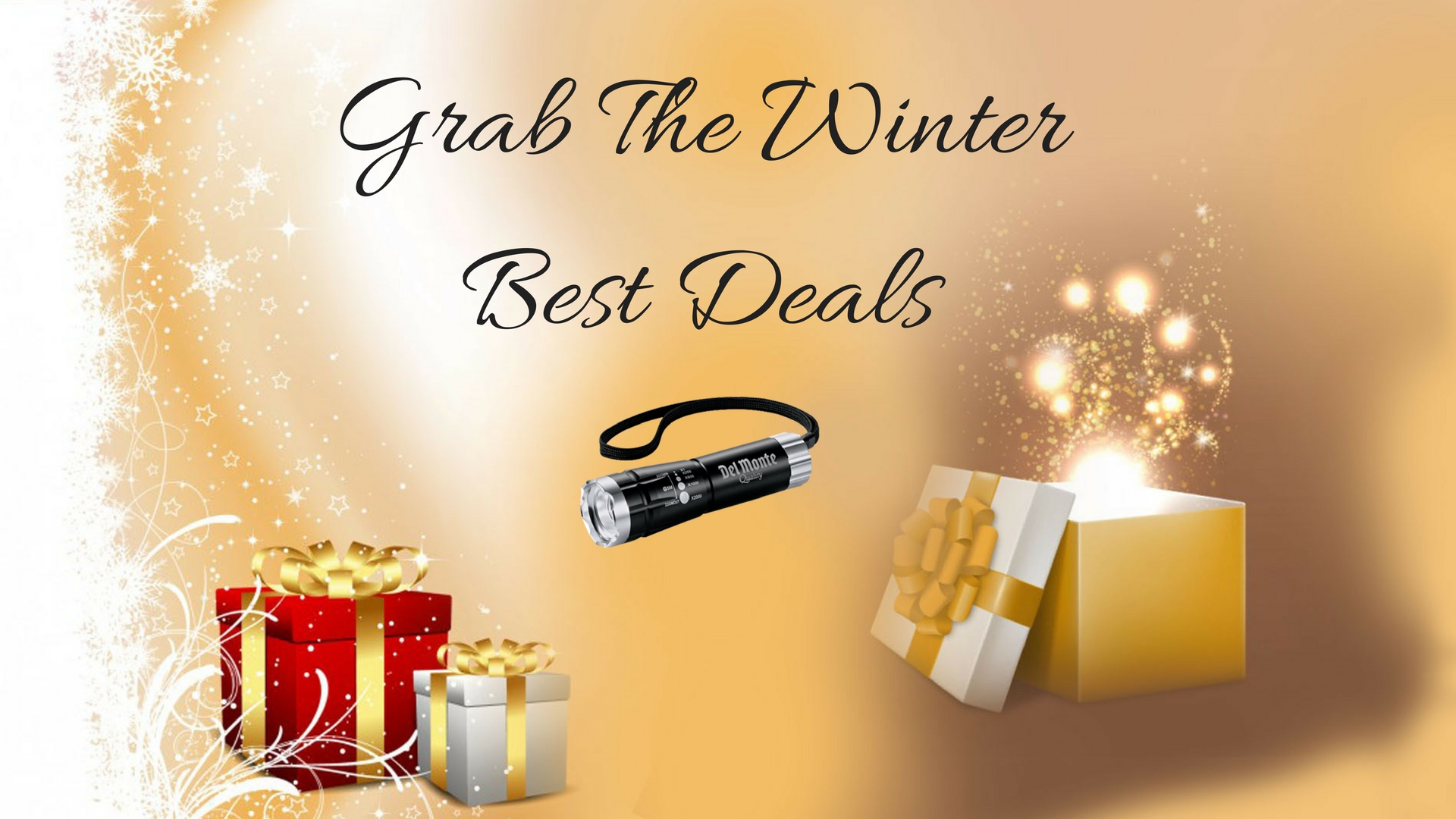 So, take a look at these eye popping deals and offers on custom flashlights.
Mini Keychain Flashlights Custom mini keychain flashlights have been around since a long time; however its popularity has only gone up with time. These are great for tradeshows, safety events and other mass social events attended by a large number of people. The best part of these gifts is that these bring together the 2 most essential items of keychains and flashlights together to enhance the utility of these gift items.
Rubberized Working Light with Heavy Duty Magnet These custom gifts can make a campaign a huge hit thanks to its high utility value. The 14 extra bright white LED lights, magnet attached on the backside, slide-up hook, and rubberized grip of these flashlights will ensure a hands free light source for emergencies. Be it to fix or snag or flat tire, these logo items will make handy choice. These are great gift ideas to promote engineering services, construction companies, mechanical services, electrical services, and others who are targeting techno savvy customers.
Extending Lantern Flashlights This light source that can be easily utilized as a strobe light, flashlight, or lantern have a rubberized frame, and a single white bright LED light. The light can be conveniently hanged over the table or other surfaces using the hook and it can be extended as lantern by unscrewing the top. This LED flashlight will make a perfect winter gift item for your customers, employees and business partners. The traditional lantern design will give it a quirky charm.
The Fusion Flashlights The single white LED light and durable metal clips will make it easy to clip these to pockets and belt holes. The flashlight that involves AAA batteries is offered in individual poly bags.
Zoomed LED Flashlights Custom zoomed LED flashlights are illuminated with powerful LED light and it comes with embedded wrist strap, which makes it easier to carry around. The zoom function allows precise illumination of targets, which makes it a great flashlight choice for rescue forces, emergency services, and adventure seekers. The functional excellence and reliability of these logo items would make it a good option for winter promotions as your recipients would surely love to get one for their safety kit.
Need more? Go through our exhaustive collection of custom flashlights and avail these never before deals. These are not just price savers but elegant value builders as well. Get started right away and should you need any suggestions or tips, just give us a call.