Top Six Reasons To Use Custom LED Flashlights For Brand Promotions
Winter season is only a few weeks away; as the daylight saving ended and the clocks turned back for an hour, people are already coping with longer nights. So, for marketers looking for a promotional item that enjoys a high utility value and retention, LED flashlights will make an excellent choice. Before we introduce you to some of the most popular flashlights in town, we are listing out the top 6 benefits of LED Flashlights.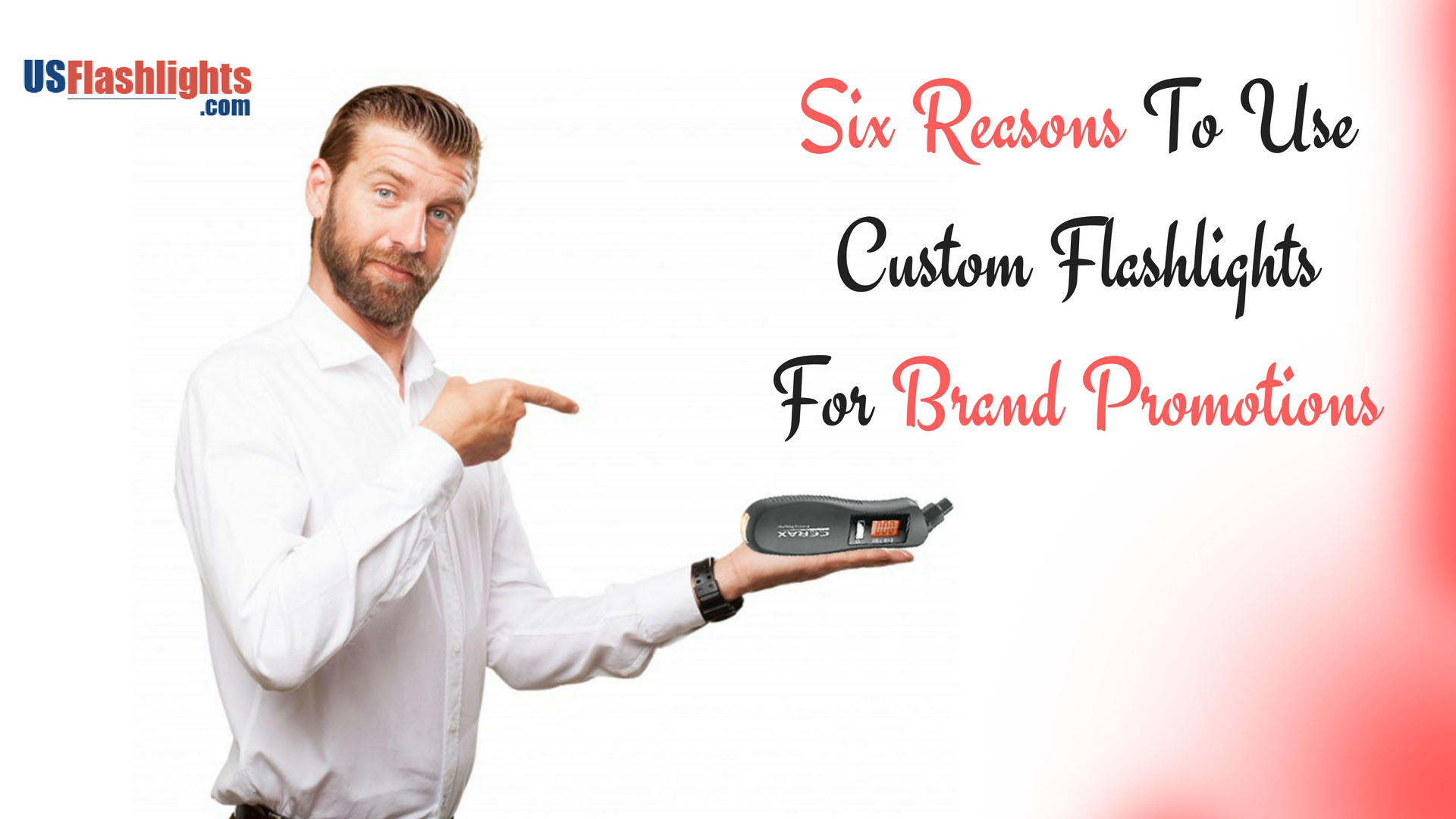 #1 Durability
LED flashlights are long lasting than standard flashlights. So, if you want to put your brand on an item that is downright practical and popular, look no further than these LED flashlights
# 2 Reliability
LED lights make veritable items in many safety and emergency gadgets like emergency radios or car escape tools among others, which highlights the reliability of these logo items. LED flashlights can be used continuously for a maximum of 60 hours. The best part is that the light doesn't goes off completely suddenly, which means the users will have enough time to replace their batteries. This is what makes these LED flashlights a permanent item in the emergency kits at home and even in the glove compartment of a car.
#3 Bright light
An LED flashlight may use non-rechargeable batteries, which emits a bright white light which is most beneficial during rough weather or when there's power outage. It makes a perfect choice during overnight camping and hiking trips or as an auto safety item. Even if the bulb/ battery start to run low, the light will remain bright
#4 Money savers
An LED flashlight will save money because it utilizes 50% less power than a regular bulb. LED flashlights can last for up to 50,000 hours, which relieves the users of the task of replacing their flashlights far too often.
#5 Light weight
An LED flashlight is generally lighter than the standard flashlight as its batteries are compact. Ever The LED technology which was invented in 1999 has become highly popular today and as a result these flashlights have become cheaper than ever before.
#6 Ecofriendly
LED flashlight uses less power to make it work and is more ecofriendly than standard flashlights as it often comes with rechargeable batteries. Although an LED flashlight may be more expensive, it will ensure more value for your money as it ensures a longer life and better performance than ordinary flashlights.
Now that you have decided to use custom LED flashlights as your promotional items, we have a quick round up of some of the most popular promotional flashlights that you can consider.
Custom 3AAA LED Flashlights : Made of aircraft aluminum metal, these flashlights include 2 internal O-rings, which can resist against environmental conditions. This flashlight includes magnifying optical lens and two additional lenses of blue and red for tracking and night vision. Push button sealed switch enables it to operate the on/off mechanism easily. The O rings make it shock and water resistant.
Custom 6 LED Two-Tone Lights with Carabiner Fashionable, practical and affordable, these promotional flashlights have 75 lumens capacity. It has one replaceable CR2032 battery, while the carabiner makes it easy to clip these promotional flashlights over backpacks, bags or belt loops.
3 in 1 Digital Tire Gauge Flashlights Great accessories for glove compartment and the auto safety kit, this custom Led flashlight would make a perfect gift item to consider during winter promotions. It features easy-view digital tire gauge, which has inbuilt small flashlight and LED light, which helps to access tire pressure in dimly lit and dark places. It possesses 150 psi capacity, which is sufficient to accommodate RV and tractor trailers.
We have a lot more in LED flashlights. So, make sure to browse our collection to choose models that would complement your brand theme and budget. How do you plan to use these logo LED flashlights in your brand promotions? We would love to hear from you