Dec 21 is National Flashlight Day- Plan your promotions
Celebrate the National Flashlight Day with some logo imprinted Flashlights in your corporate gift bag this year. These make excellent tradeshow gifts as well and every time your recipients are out on a dark winter night, these logo lights will come to their aid and your brand will enjoy their goodwill.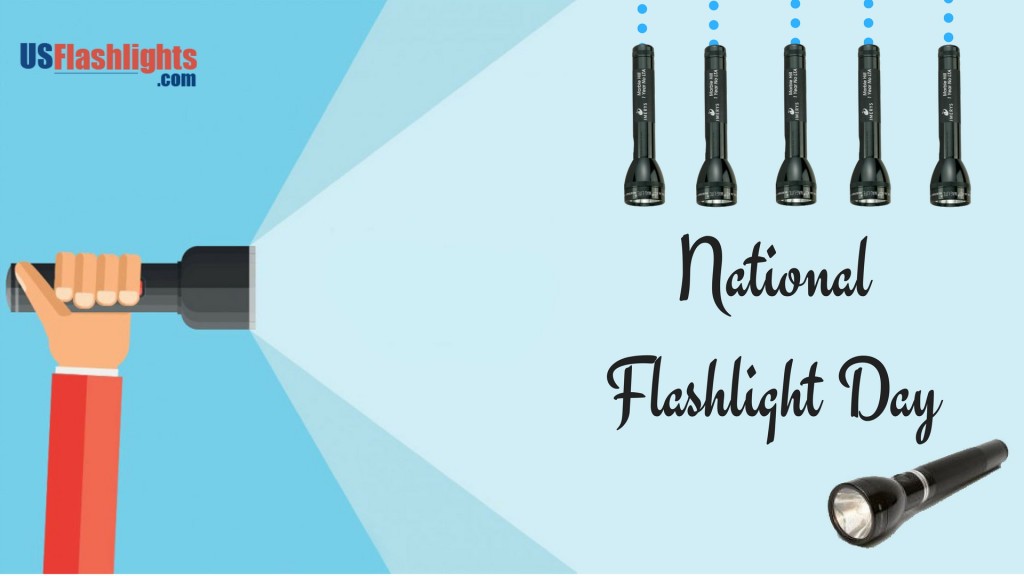 National Flashlight Day, which falls on Dec 21st is on the same day as Winter Solstice, the shortest day of the year. Ever since flashlights was invented in 1898 by Joshua Lionel Cowen, this essential daily use item has undergone a lot of transformations and changes to suit the changing life styles and needs.
Marketers and business owners who wish to make this event the theme of their business promotion can shop for custom flashlights in all possible models and price rates. Flashlights are not just to find our way on a dark night but make essential items in safety kits. These days, flashlights also come with various other features like multitools or keychains, which means that these are not just plain sources of light anymore! Brace up your recipients for the longest and the darkest night of the year by handing out these functional flashlights and leave a lasting impression in their minds.
Maglite flashlights
If you are looking for a heavy duty flashlight that will never fail to live up to the expectations of your recipients, then look no further custom maglite flashlights. Mini Maglite LED 2-Cell AAA flashlight will be a good option to consider. Water and shock resistant, these custom printed flashlights can be converted to a free standing candle mode with high-intensity adjustable light beam that can be adjusted from spot to flood. These are great items for physicians, engineers, technicians, emergency services professionals and construction service professionals among others.
Mini MagLite with Canyon Pocket Knife is a great gift item to consider for all the outdoorsy clients who love adventure and leisure pursuits. These are great choices to promote hunting lodges, wild life parks and adventure clubs among others. Imprint your brand and message on these and see how your customers will feel really special to have such a useful and thoughtful gift at hand. Studies show that the more functional the gift is more will be the popularity. For this same reason, maglite flashlites continue to be our best sellers even today.
Rubber flashlights
Custom rubberized flashlights are small and light which makes it easier to fit them into any glove compartment, backpack, tackle box or it can be pinned over a pocket or carried by a wrist loop. This makes these an eligible choice during outdoor trips, adventurous expeditions, camping trips, field trips, etc. Great to reach out to the outdoorsy customers or adventure seekers. There are several handy models to consider in rubber flashlights.
Universal Work Light with 5 Colors These multi-function flashlights/work lights that will lead your customers during all emergency situations are equipped with 3W flashlight head which can be tilted up to 90 degrees. There is also a strong magnetic base for sticking to cars, metal surfaces or bench. These are not just reliable work lights but great for outdoor holidays and adventure trips. Imprint your brand and message on these and make sure your brand is within their reach at all times.
Pop Up Lantern with Flashlight Promotional pop up lanterns will ensure a higher brand engagement with your target audience. These can be used as lantern or flashlight depending on the choice and are perfect for hiking, biking or jogging trips or as safety kit items. These pop up lanterns are ideal promotional giveaways for camping supplies, hikers, adventure clubs and more.
Keychain flashlights
A flashlight that doubles up as a keychain; your recipients will never step out of their homes without your custom gift. Imprint your message and logo and ensure logo exposure 24 x 7. Choose custom keychain flashlights from a wide range of colors and models and see how quickly your logo becomes the talk of the town! A great talking topic, these are excellent tradeshow handouts and mailer gifts as well.
Browse our collection to see the full listing before placing the order for National Flashlight Day. Should you need any tips and ideas, just give us a call and leave the rest to us.