The Best Promotional Flashlights To Promote Camping Sites
Spring season is here and it makes a great time for promote outdoor activities like camping, trekking and adventure activities. If you are looking for a gender neutral custom gift that your recipients will find useful in their daily life, look no further than custom flashlights. Everyone needs a reliable flashlight in their lives. Apart from offering a source of light, flashlights make people feel reassured and safe, which means that your brand on these logo items will make an emotional connection with your recipients in no time.
In view of the prevailing camping season, we have shortlisted a few of the best flashlight models that the campers, adventure travelers and infact anyone who loves the outdoors will find useful.
If you are looking for something novel,  Happy Camper Lantern Flashlights will make simply great gifts. The hanging loop make it handy to use it in hanging positions, whereas the magnetic base makes them great for the use in flat surfaces. Light weight design and the steady and blinking light options are the other crowd pleasing features of these flashlights.
Extending Lantern Flashlights Personalized extending lantern flashlight can be easily utilized as a strobe light, flashlight, or lantern. The light can be conveniently hanged over the table or other surfaces using the hook and it can be extended as lantern by unscrewing the top. Stylish and functional, these lanterns will make a great way to promote outdoor activities like campsites and adventure activities among others.
Lazer Lantern with Remote: A perfect choice to light up large dark spaces, these rubber flashlights that can  light up to 70 feet from source are ideal for outdoor areas such as camping site or picnic spot thanks to its convenient on/off and high/low functional! Customize these with your brand and light up your message at easy rates. Your adventure loving audience will surely make these lanterns part of their travel bag.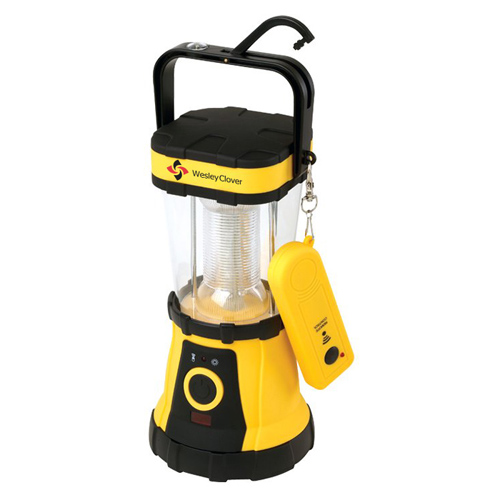 Mini MagLite with Buck Bantam BBW Knife: Maglites, the symbols of resilience and American craftsmanship will make a great choice for the camping  kits of your recipients. Custom Mini Maglite with buck "bantam BLW" knife will   wrap some quick publicity  for your brand as it combines the power of a high power flashlight and a handy and light weight buck knife, which will keep the campers safe out in the wild.
Camouflage Design Mini Mag-Lite Flashlights  These Made in USA flashlights has an adjustable light beam that can focused into a beam from a narrow spot light with a simple twist. The camouflaged design will make it a great choice for overnight camping trips. Order today!
Which of these are you planning to use in your promotions?  Share your tips and ideas at the comments section below and join the conversation.