Under $5 New Year Flashlight Gift Guide
Christmas and New Year is only a few days away and it is time for marketers to rush those well cherished holiday season gifts for their employees and clients to sign off the year in style and to thank their recipients for their support and patronage. If budget is your watchword, look no further than these highly functional gifts of custom flashlights as your Christmas gifts. Everyone needs flashlights at home, office, safety kits and cars. Incredibly popular and versatile, flashlights will strike a rapport with every genre of customers irrespective of age or gender differences. Ideal for promoting all types of brands and businesses, custom flashlights will get across your message in style and will ensure the much needed portability and exposure.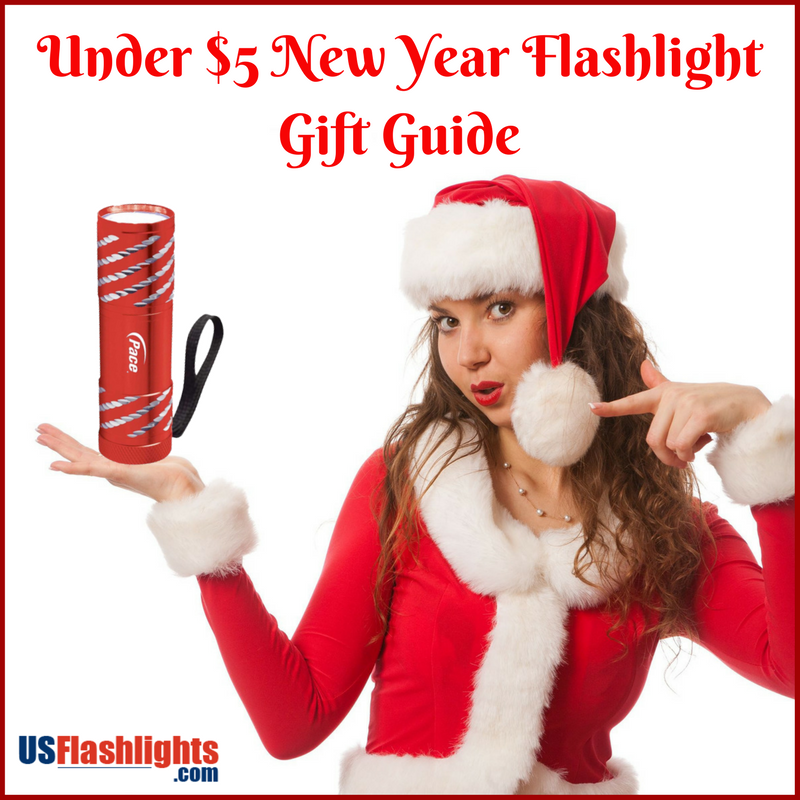 We have a well sorted collection of under $5 New Year flashlights, which will suit your gift giving needs. Who wouldn't be delighted to discover that Santa has chosen a trendy keychain light, a headlamp, or a spotlight this year? Get started with these popular items that are too good to resist.
Silhouette Flashlights with Keychain: You can illuminate your campaign with these promotional silhouette flashlights! These bold metallic color aluminum LED key lights feature 3 LED bulbs, a large black rubber ON/OFF button on top and the split ring attachment makes it easy to attach it to safety kits or travel bags.
3 LED Flashlights with Lobster Clips: A perfect holiday gift for the outdoorsy clients and travel enthusiasts. Made of durable and lightweight aluminum, these promotional flashlights are equipped with 3 LED's operated by rubber on/off button while the lobster clip makes it easy to clip it over back packs.
Homestead Metal Keychain Flashlights: These elegant Metal Keychain flashlights with LED lights will make a delightful stocking stuffer or end of the year gift for your recipients. These attractive logo items will turn heads easily and will make your brand the talk of the town literally!
Dual LED Light Keychains: Give them a special reason to remember your brand by handing out these dual LED light keychains with a lanyard-connected split key ring design.
Corona Flashlights: Add brightness to your holiday promotions with these powerful flashlights that are powered with 6 white LED lights, which will remind your audience about your brand. Constructed of durable aluminum, these logo items will make an interesting talking topic in the social circles of your audience as well.
Carabiner Screwdriver Set with Flashlights: This quirky flashlight that doubles up as a screw driver set will make an interesting gift to engage your audience with your brand. The more the utility of custom gifts the more will be your brand exposure! Go for it!
Keylight Bottle Openers: A perfect holiday gift that offers the 3 in one advantage of a keychain, a flashlight and a bottle opener, these logo items will be the head turners among holiday gifts for sure.
Have you used custom flashlights as holiday season gifts? If yes, share your experiences at the comments section.