New Year Gifts Ideas – Custom Flashlights
A flashlight is a great gift at any time of year as it is not just an emergency kit item but a daily use gadget as well. With the New Year only a few days away, why not buy an exquisite flashlight as a  New Year gift for your family, friends, clients or employees.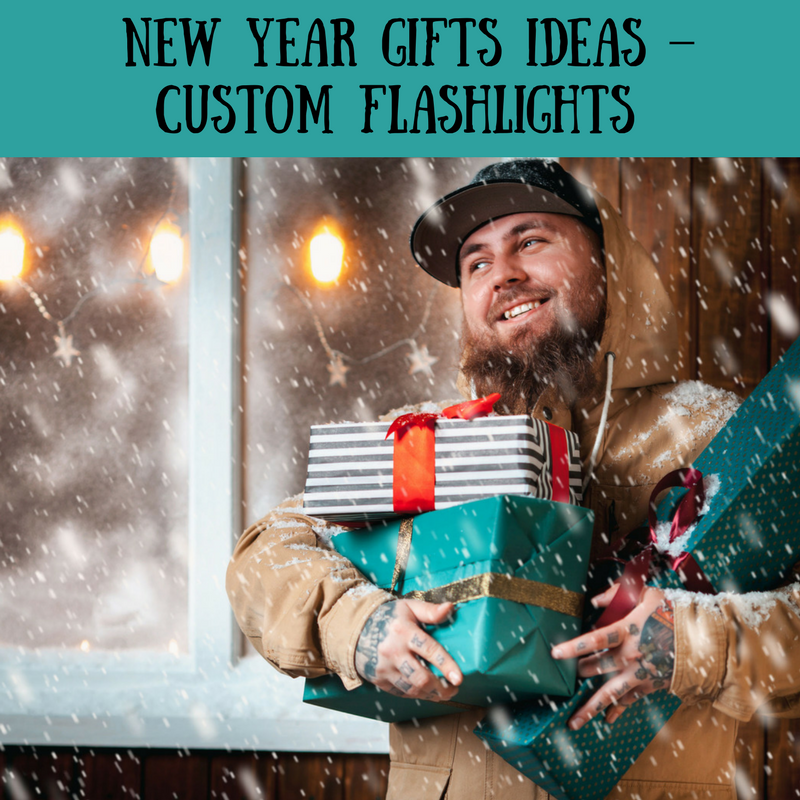 Here are some hand- picked custom flashlights in our list.
Keychain flashlights: A compact and pretty keychain flashlight that can be easily attached to any keychain or lanyard, flashlight keychains make great gift ideas as stocking stuffers, mailer gifts and end of the year gifts. It makes a nice and thoughtful gift for the holiday season. No matter whether your recipients use it as keychains or flashlights, they will get a lot of attention.
Multitool flashlights: If you are looking for a gift of purpose, look no further than multitool flashlights that will make a decent gift for your recipients. 3 Piece Car Kits that come with a tire pressure gauge, plunge action ballpoint pen and a durable aluminum flashlight will make a great holiday season gift considering the road trips and holiday plans that most people will be having in their minds. These handy gifts that can be easily tucked into the backpack or glove compartment will help your recipients to meet any emergencies on the road.
Star Flashing Lights: It makes a great New Year gift for sure. The red LED light and the sturdy clip that allows you to affix it to bag packs, pockets or belt are the salient features of these custom flashlights. The quirky shape and the brilliant light features will make these flashing lights a perfect choice for festival season promotions.
LED Mini MagLites: Packaged in a black presentation box, these mini maglites offered in black, red, blue and gray color choices will make a perfect New Year gift. Made in USA, these iconic flashlights that are made for the outdoors will make a great way to get your message across. Made to last long and look great, these flashlights are designed for the toughest weather conditions. Shock resistant and water resistant, these logo items will ensure trouble free and consistent service for a very long time.
Metal Carabiner Keychain Flashlights that come with a strap that can be attached to the belt or bag strap make perfect choices for people on the move. This high quality and light weight flashlights can be engraved with your brand and message to make it a walking talking billboard for your brand. Apart from being a reliable source of light, these custom flashlights ensure hands free convenience for your recipients during holiday season road trips and activities.
Did you find this post on custom holiday flashlights informative? Be the first to share the post and spread the word.