Custom Maglites- A Long Lasting Gift To Spread The Holiday Cheer
Maglites, which are icons of quality and American craftsmanship will make a perfect holiday season gift to consider. Developed after more than two decades of careful research and development, maglites make a symbol of American pride for everyone. Mag-Lite founded Anthony Maglica has come a long way since its humble beginnings to become one of the most prestigious enterprises in the country.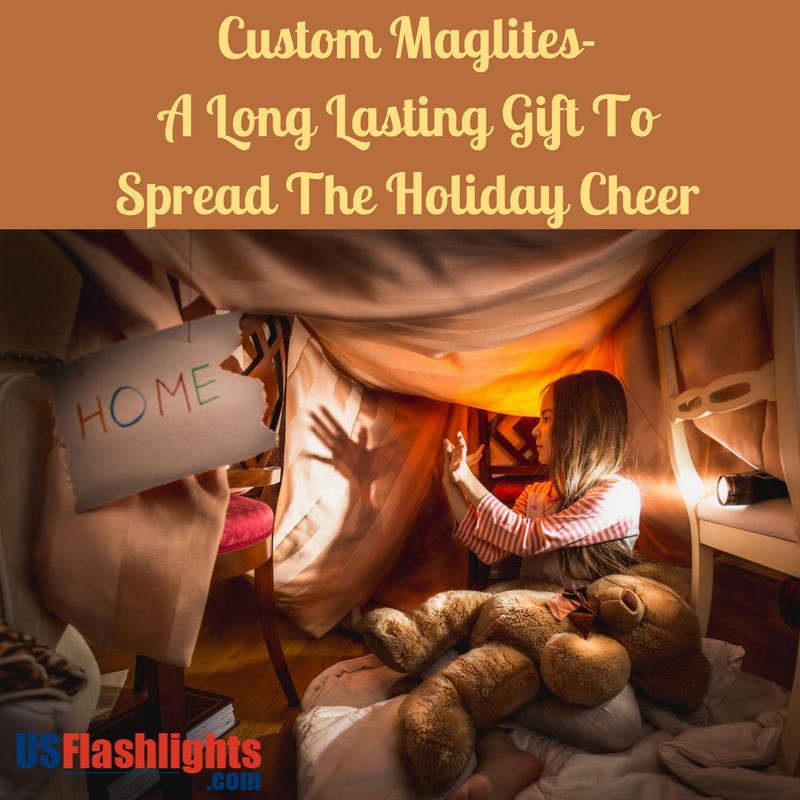 While choosing custom maglites as gifts for your clients or employees you are offering a premium product that come with a stamp of superior quality and durability. Promotional Maglites make a perfect way to spread your brand and to earn plenty of positive attention. Offered in various models that range from the cute little mini maglites to full sized models and everything that falls in between, maglites will enjoy a high retention and your brand on it will make consistent impressions for a very long time. By making custom maglites your promotional swag you can also highlight your commitment to quality and support the cause of retaining the flashlight industry jobs in America. Offered in a range of price points and models, logo imprinted maglites will make a thoughtful gift that everyone will love.
The best part is that flashlights are versatile gift items that will appease every genre of customers irrespective of age or gender differences. These high utility gifts that everyone will find useful will make consistent brand impressions without any repeat investment. Reports show that people prefer functional gifts that they can actually use in their lives rather than novelty gifts. Every time they use these high quality flashlights, they will be reminded of your brand and message.
Maglites will make a perfect addition to the safety kits of everyone who leads an active outdoor life. Shock resistant and water resistant, these flashlights will make a great choice during fishing, camping or hunting holiday. Designed to stand up against the rugged outdoors and hostile weather elements, these logo items can be personalized with your brand and message to make your brand recall go up a notch higher. These logo items will make your brand part of their holidays and some of the best memories in their lives.
Maglites are no ordinary flashlights. Handy and incredibly functional, these will keep your brand under spotlight for a very long time. Originally designed for police officers and firefighters, maglites have evolved to be the middle name of reliability. Show how much your brand care for your recipients by handing out these pedigree flashlights that are designed to look great and perform well.
Here are some popular maglite models that can be considered.
Mag-Lite LED Holster Combo Packs: Your outdoorsy clients will love these camouflage pattern maglites that come with 2″AA" batteries and a nylon holster. Leave your brand and message laser engraved on these to make it a hugely popular promotional gift that your recipients will cherish for a long time.
Maglite Magtac LED Rechargeable Flashlight System Crowned Bezel: These rechargeable LED maglites make a handy grab-on-the-go flashlight for all occasions. The rechargeable feature will make it handy during camping and road trips. Your brand on these will make your recipients feel well assured and safe.
2 AA LED Digital Camouflage Mini Maglite Flashlights: Good things come in small packs and this mini maglites will highlight this fact clearly. Personalize these reliable flashlights with your brand and see how your brand popularity goes up to a higher level in no time.
Need more? Browse our collection and choose a model that matches your promotional theme.