Custom Maglites –Celebrate The Legacy Of American Flashlight Technology
Custom flashlights are highly rated custom items because of their high practical use in our lives. Custom MagLites are much more popular because of their brand power. Be it as store promotional items, corporate gifts or tradeshow handouts, these logo items will always leave their mark in the minds of the recipients.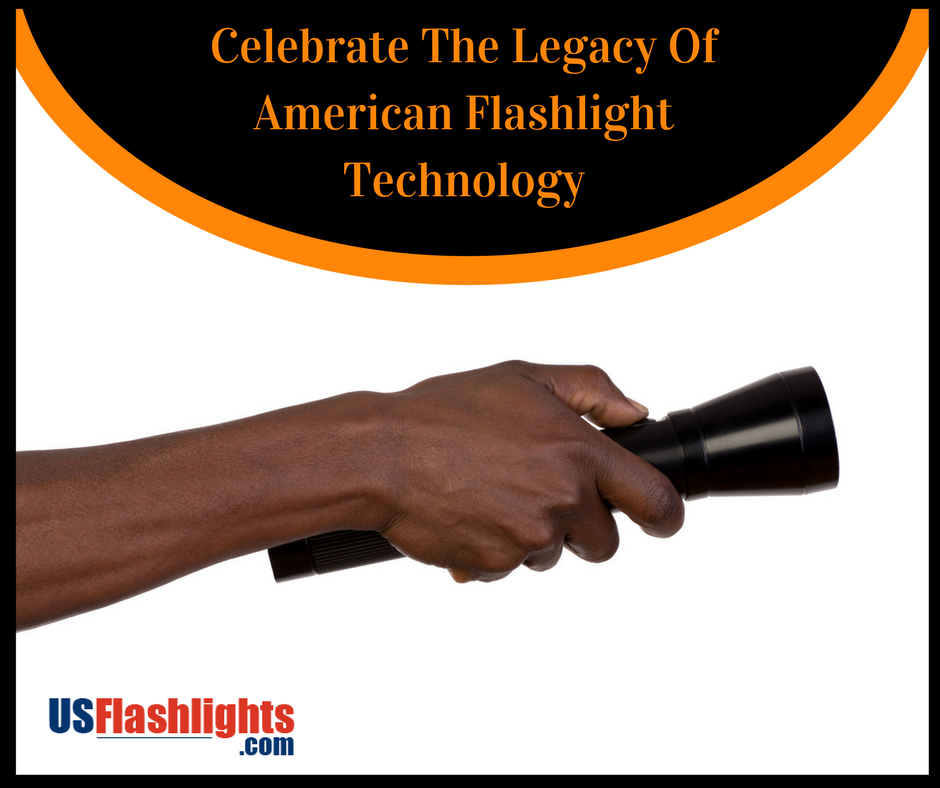 Everyone need flashlights to light up their way and to stay safe daily lives and when you choose custom MagLites as your marketing swag, you are cherishing the proud legacy of American flashlight technology as well. Originally designed to cater to the rugged outdoor working style of police officers and firefighters, maglites have evolved to be the middle name of reliability in the portable lighting industry. Built to last long and perform well, these iconic flashlights that are made in USA will make a high value gifts to consider for your customers and clients.
Why Custom Maglites ?
Superior quality
High value custom products like maglites will associate your brand with peerless quality and reliability. Your recipients will be happy to get a flashlight for their life and your brand on it will get a lot of attention. Well known for its functional excellence and sturdy design, maglites make a great custom gift for tradeshows, business events and more.
Brand builders
Maglites are staples of outdoor fun and adventure activities like camping, adventure trails and more. Your brand in these flashlights will get a lot of attention from people around. It will become their favorite banter topic and your brand image will get a fillip. Show how much you care for the welfare of your recipients by handing out these iconic flashlights that are too good to overlook.
Portability
Get your brand the much desirable portability by putting your brand on these trendy and highly practical flashlights that carry your brand wherever they go!
Here are some of the best selling maglites that can be made part of your promotional swag.
MagLite Combo Set: Custom Maglite combo set comprises of 2 Maglites 1 AAA and 2 AA batteries, with key ring/lanyard offered in pretty presentation gift box. It will make a great value for money gift item that will easily drive up the brand exposure at easy rates. Put your money on these crowd pleasers and get long term promotional benefits.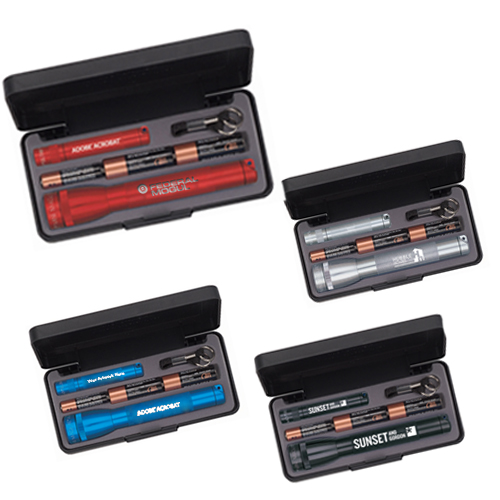 2D Flashlights: Driven with Mag-technology, these 2D flashlights emit bright beams at minimum battery consumption. Offered in assorted colors of blue, red, black, these custom flashlights will make a good investment choice in any season.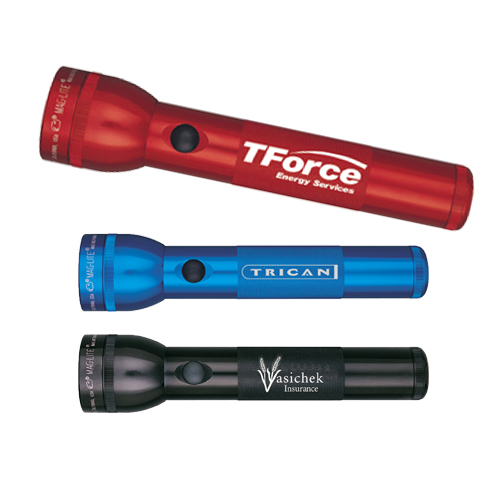 Mag-Lite Solitaire Flashlight with Lanyard / Keyring: The high intensity and adjustable light source will make it a great lighting source for outdoors even in the most hostile weather conditions. The added battery life and a spare bulb attached in tail cap, will make it a very reliable light source.
MagLite Mini: These pint sized flashlights will give you the surprise of your life by offering a very powerful light beam that can reach up to 40 feet in distance and long lasting performance. The anodized interiors and exteriors prevent corrosion and enhance its shelf life even after prolonged use outdoors.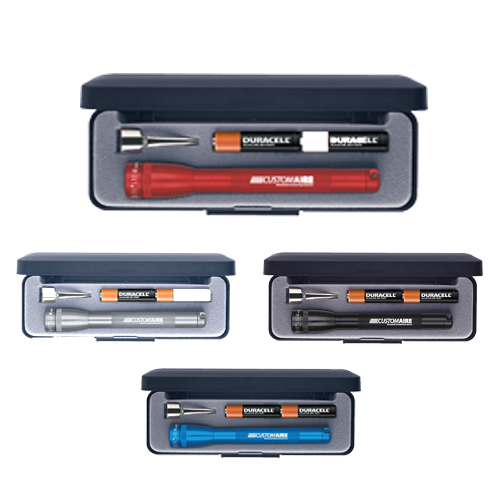 Which of these maglites are you planning to use in your promotions? Share your thoughts at the comments section and join the conversation. You can also follow us in facebook for the latest updates on custom flashlights.