Promotional Flashlight Keychains- Holiday Gifts Par Excellence
The best promotional items are the most functional and practical items and LED flashlight keychains are no exception. Compact and trendy, keychain flashlights make great handouts for tradeshows, business events or mailer campaigns. Everyone needs flashlights in their daily lives and when it comes with the added advantage of a keychain, the popularity will go up manifold.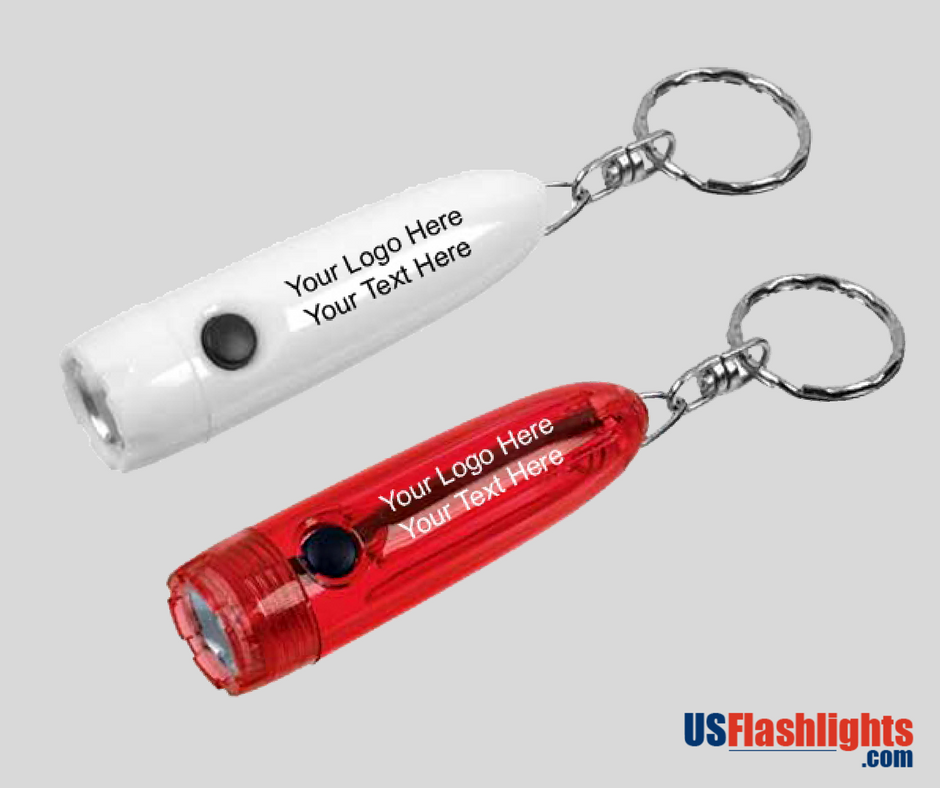 Keychain flashlights are well suited for home, car or camping grounds thanks to its small size and handy design. These LED flashlights are brighter, long lasting and available in a range of attractive colors and shapes, which will give you yet another reason to use these logo items. Personalize these with your brand and message to make it a handy gift item for the holiday season and the outdoor fun events that come with it.
Budget friendly and easy to distribute, these custom flashlights make great corporate gifts as well. The full color imprint will never fail to grab the attention of people around. Flashlight keychains have become one of the most popular models in promotional flashlights. Get started right here by shopping for these best selling models and see how your brand becomes the favorite among your audience.
Galaxy Keychain Flashlights: Offered in four fabulous color choices, custom galaxy keychain flashlights will make a great value for your investment. Long lasting and popular, these logo keychains are well suited for marketing events, travel shows, road shows and carnival among others. Personalize these with your brand and message and see how these logo items will get your message out in style.
Screwdriver Flashlight Keychains: These logo items that offer the triple advantage of a keychain, flashlights and a utility kit possess a high shelf life than most other gifts handed over by marketers over the years. This utility kit features double-ended screw bits fit inside the case, secured key ring and a bright LED light. Customize it to use as promotional items, tradeshow handouts or corporate gifts and enjoy the benefit of undivided attention of your audience.
Good Value Keylight with Whistle and Compass: Customized Good Value keylights with whistles and compasses will make a perfect holiday gift for the outdoorsy clients as it will double up as safety gadgets during camping and adventure trips. Put your brand and message on and see how these logo items will make your brand the favorite among your audience.
Aluminum LED Light and Lantern with Key Clip: This extra bright LED flashlight that can be turned into a lantern by pulling the tip of the body can be used to hang keys to be easily tucked into pocket, belt loop, and bag packs. It makes a great holiday season gift for your patrons.
Guitar Shaped Flashlights: Unique shapes and brilliant colors draw easy attention of everyone and these guitar shaped flashlights make a smart choice to rock any promotional event. Offered in a range of colors, these logo items are well suited for church events, concerts, night clubs, music stores and more. These quirky flashlights will grab easy attention of anyone who sees it.
Need more? Make sure to browse our collection of custom flashlight keychains and choose a model that matches your brand.