Flashlight Keychains- The Best In Promotional Items
The best promotional items are the ones that are highly practical and functional. Handouts that people can use regularly in their daily lives will always get the maximum patronage from your recipients. Light weight and small, custom flashlight keychains are well suited for business events and tradeshows.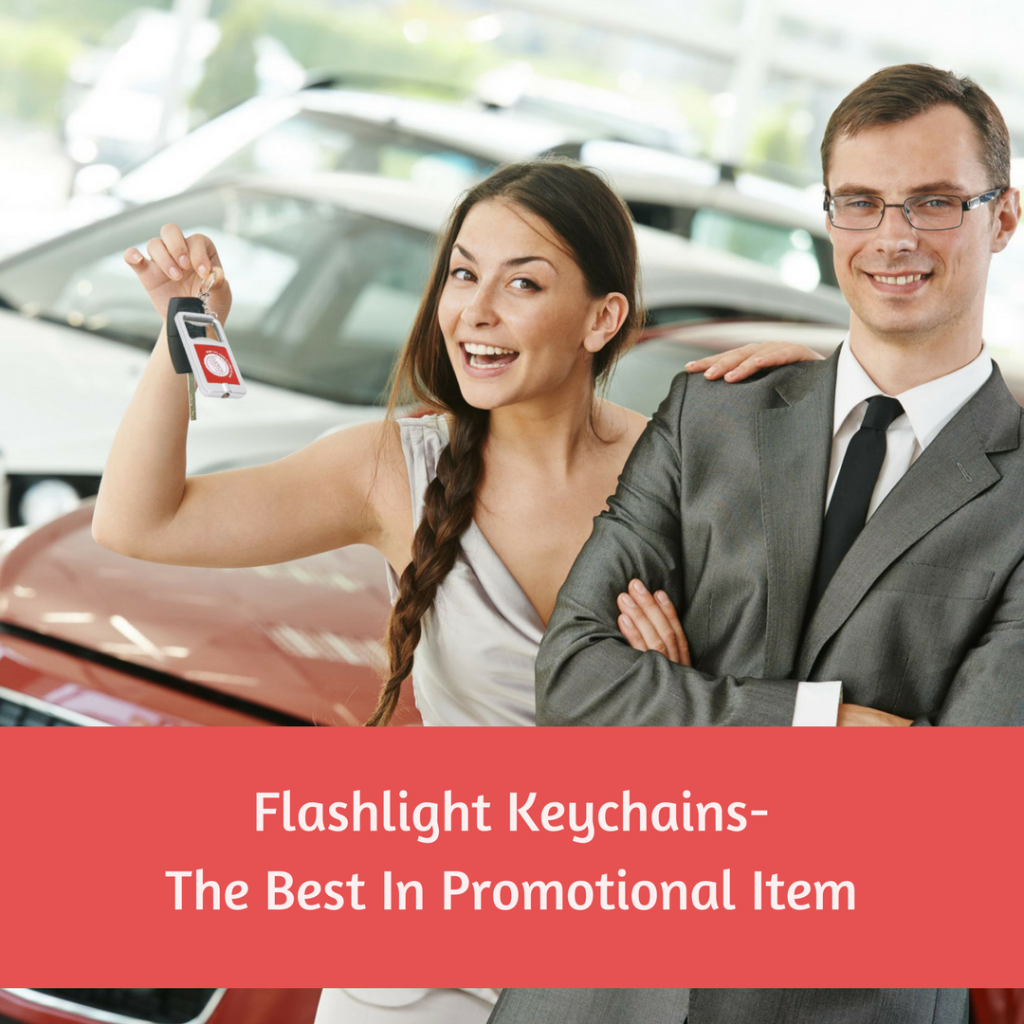 Flashlights have become important objects in our everyday lives. Be it at cars, camping grounds or homes, these flashlight keychains will not just ensure a quick source of light for your recipients but will also make them feel well assured and confident. These are something that we use every single day. When you attach a light to these keychains, it will make a great gift for your customers
Keychain flashlights have become the latest fad in today's world because it will allow people to see in the dark without having to carry around a hefty flashlight. Just think of the countless ways we can use these handy sources of light. You can see in the dark, see the back of the closet, find the keyhole at night or better still, read a book at night. Add to it the big plus that these custom items are something that your recipients can use for years and years.
Another big plus of keychain lights is that these are budget friendly ways for you to promote your brand and message. Choose from a range of colors and models to pick an item that suits your theme and turn on to bring light to your night.
A keychain light makes a highly functional item that will keep on giving for both you and your customer. Apart from a reliable keychain to organize your keys, your recipients will have an easy access to a reliable source of light. Every time your recipients use these logo items, more and more people will come back to you for business.
Promoting your brand among your customers is not always easy. Often marketers think outside the box and come up with some quirky gift ideas that will put their brand ahead in the competition. By providing something useful to your customers like a flashlight keychain that will allow them to see in the dark and organize their keys all at once you can advertise your company and create loyalty among the customers. From a promotional standpoint, a flashlight keychain will make a great gift for your customers and a perfect way to advertise your company.
Here are some of the popular flashlight keychain models that you will find interesting
Dual Function Laser Pointer with 6 Colors: This dual function laser pointer flashlight keychains will draw attention of your audience towards the brand. The laser pointer is powered by environment friendly lithium batteries, which in turn will make them perfect gifts for green themed promotions as well.
Slim Rectangular Flashlight with 8 Colors: One of the best selling models in flashlight keychains, these slim flashlights offered in a range of colors will make a great custom gift for all types of business promotions.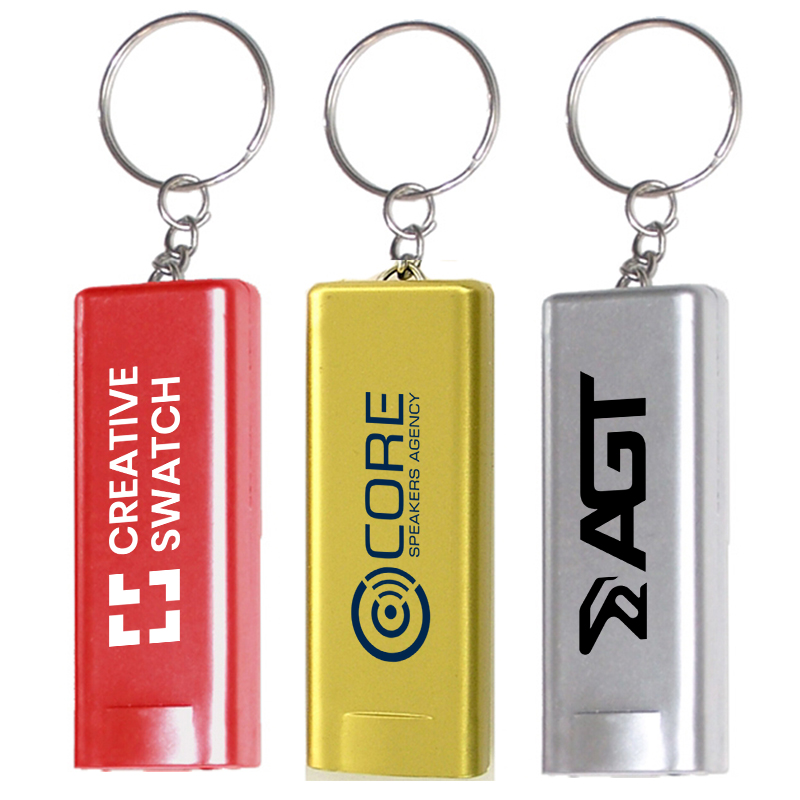 Mini Rectangular Flashlight: These light weight plastic flashlight will make it easier for advertisers to match them with their brand themes. It makes a great budget friendly handout for mass promotions and events.
Need more? Browse our collection or call us for suggestions.