Wow Your Customers And Get Your Message Out With Flashlight Keychains
Custom keychain flashlights have become a fad around North America and thousands of people get these devices to not just find their way in the dark but also as novelty accessories. Turn the incredible mass popularity enjoyed by these items into promotional power. Spread the word and build up a buzz for your brand while handing out a highly useful logo item for your customers. Promotional gifts like flashlights are a true win-win situation as these are both popular and functional. Marketers can't wrong with these logo items for sure.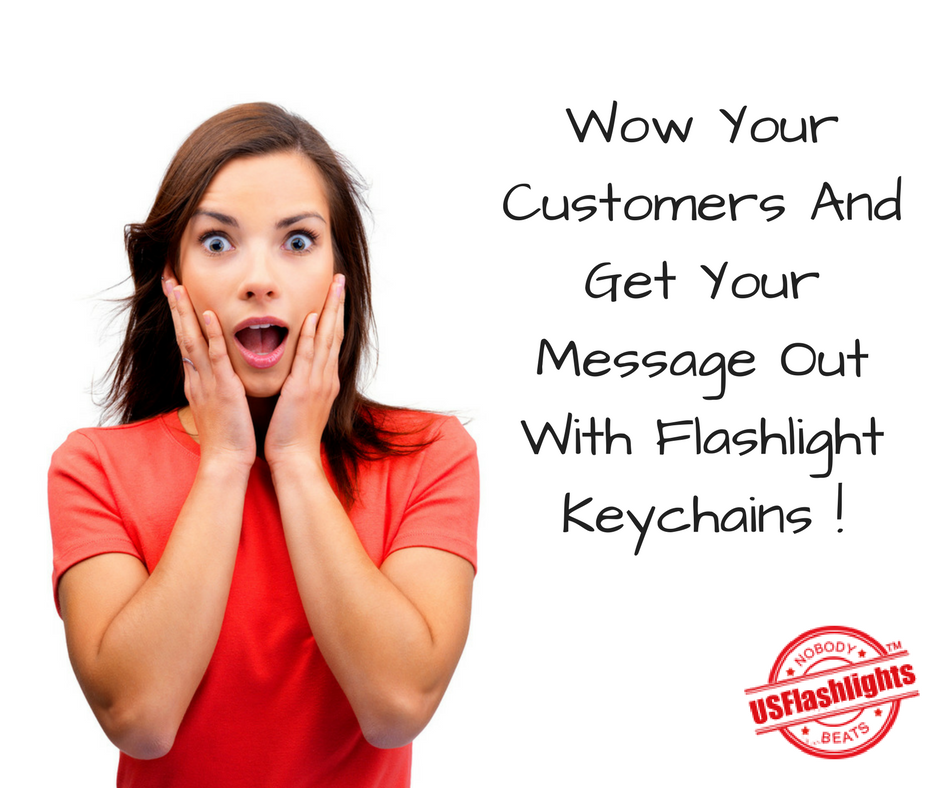 Every time your recipients use these attractive flashlights to open their car door or to light up the dark passage, these logo items will attract a lot of attention from everyone around. Your customer will only be happy to talk about the brand that gave them this amazing gift item thereby building up word of mouth publicity.
Flashlight keychains are available in a range of attractive colors that you can easily find a model in your brand color. These promotional items that bring together a lot of options and functionality together make the go-getter in custom items. If you thought only high value gifts can turn the tides in your favor, these budget friendly flashlights will make you change your thoughts. Low in cost yet high in usability and popularity, flashlight keychains make great promo items for mass events like tradeshows or mailer campaigns. Light weight and compact, these flashlight models are easy to store and distribute as well.
Here are some of the popular models that will help you jumpstart your promotions.
Dual Function Laser Pointer with 6 Colors: Offered in 6 colors, these dual function laser pointer flashlights will make a great corporate gift in any season. The bright light LED and the swivel design will make these environment friendly flashlights a rage in promotional circuits. Choose from a palette of colors.
Flashing Car Keychains: Quirky shapes and flashing lights of these logo items will grab easy attention and your brand on it will get a fair share of attention as well. Your recipients will love to use it as toys, flashlights or keychains. Offered in a range of brilliant colors, these car shaped keychains will make great handouts for promoting auto stores, community programs and more.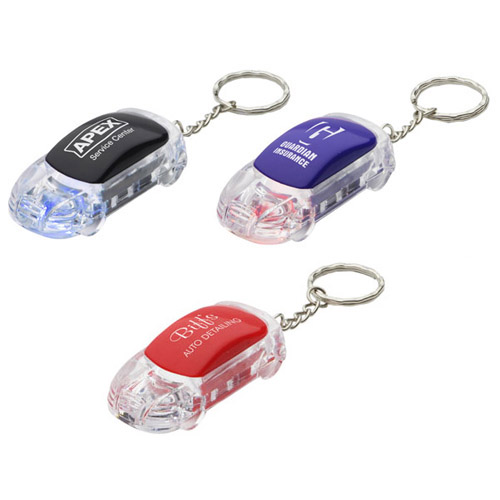 Slim Rectangular Flashlight with 8 Colors: Offered in 8 brilliant colors, custom slim rectangular flashlights enjoy an impressive fan following because of its trendy shape. Every time your recipients use these logo items, they will be reminded of your brand and message. These dual LED flashlights will be for key ring, key chain, camping and travel.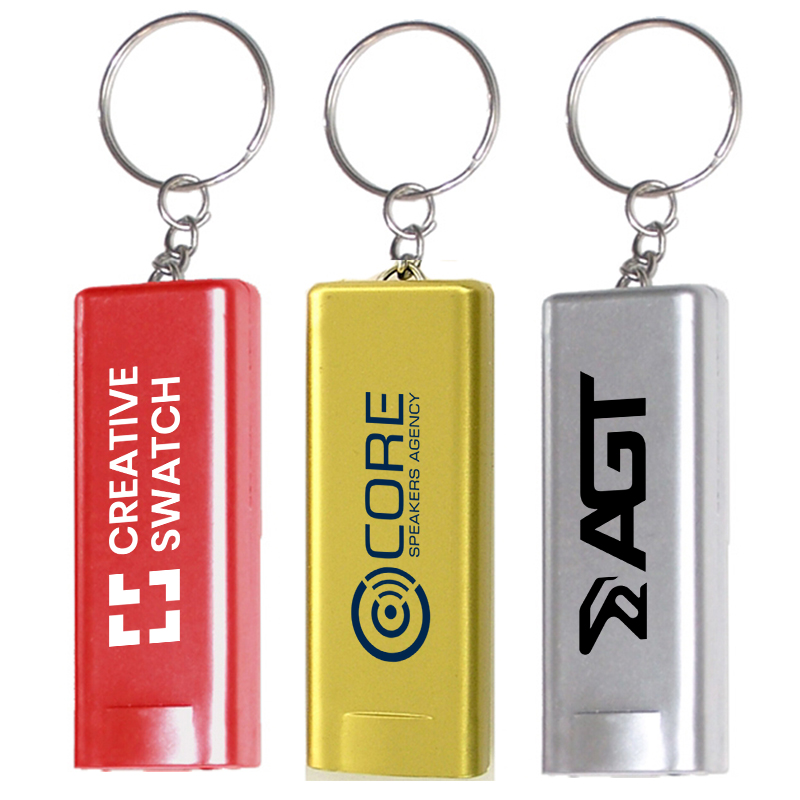 Round Simple Touch LED Keychains: The pocket-size, simple touch LED flashlight will make a popular gift idea for mass promotions. The attractive shape and color choices will make it an appealing gift for every genre of customers. Anyone who receives this will love to talk about these smart gifts, which will make a handy light source and a keychain alike.
Browse our collection for more options and do share your experiences of using these logo items in your promotions.