Custom LED Flashlights Make Excellent Handouts For Outdoor Promotions
Marketers looking for a perfect handout to promote outdoor holidays and camping sites may not find a better custom gift than custom LED flashlights. Offered in a range of interesting models and price points, you can find something that matches your promotional needs.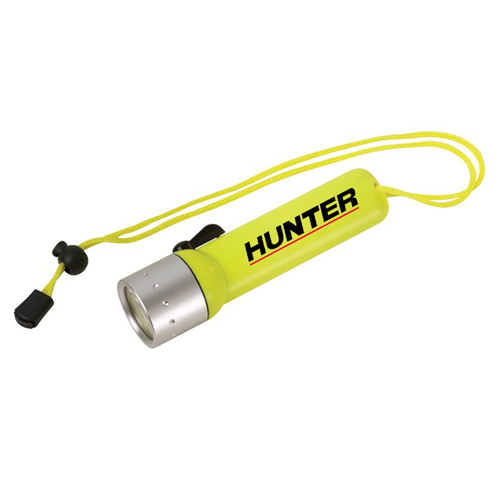 Let's be frank about it! Durable LED flashlights have evolved to be the standard equipment for outdoorsmen. The serious campers have a highly reliable flashlight that will give away in the midst of their holiday. With no filament, LED lights do not leave behind carbon imprints and make an environment friendly custom gift. LED flash lights last long and will offer a bright stream of light, which makes it a great choice for police personnel , security officials and outdoorsy people who may have to brave inclement weather elements.
Shock resistant and water resistant, flash light models like Maglites are great for outdoor adventure, hunting trips and more. We even have submersible Waterproof Flashlights  that are great for underwater explorations, scuba diving and in natural calamities like floods. Made of ABS plastic, these long lasting flashlights feature specialized rubber gaskets. Rated IP68, these flashlights are capable of going up and down inside clear water (80 feet deep with up to 32 foot beam range).
We have a lot more handy models in LED flashlights that make it easy for marketers to choose a model that matches their theme and price points. Still thinking?
Here are some unbeatable benefits of LED flashlights that will make it easy for you to make a well informed decision.
Better Lighting: LED flashlights ensure a brighter and stronger light than incandescent flashlight and can reach a far distance. The beam that can be adjusted to a fine point or a wide light beam will make it easy for the users to stay focused.
Power Efficient: LED flashlight consumes only five to ten percent of the power than conventional flashlights  thereby saving you considerable amount of money. It makes an environment friendly choice as well as LED flashlights will not produce tons of expended batteries that will end up in landfills.
Durable: Shock proof and weather resistant, these sturdy flashlights are designed to bear the rough handling and the rugged outdoor elements with a wide grin. Even if the users drop these flashlights down or use it in rain or frost, these will continue to perform. An incandescent flashlight cannot offer the same resistance to the elements.
Light weight and handy: It is easy to carry these small yet powerful custom LED flashlights in the backpacks. Forget about the trouble of carrying a foot long flashlight weighing five pounds or more when a six ounce LED flashlight can do the job better. Flashlights occupy very less space in the backpacks, which makes it easy for people to pack their other camping gear in style.
Choices galore: There are different convenient models to consider. For instance models like LED lantern flashlights  that are shaped like propane lantern that can be hung on tree branches or poles are convenient for fishing holidays or for campsites.  Hands free models like Gommer headlamps   will offer a reliable source of light to the users wherever they go. With a headband light, beams can be positioned to point in the direction that you want it to go. Explore our collection to find a model that you find interesting
Have you used custom LED flashlights as your promotional swag? Share your ideas and experiences at the comments section to join our conversation.