What Makes Custom Metal Flashlights Popular Logo Gifts
Have you ever wondered what makes custom flashlights such incredibly popular in gift circuits? Firstly, flashlights are something everyone needs in their daily lives. Versatile, gender neutral and above all highly practical, flashlights will get a high retention among your recipients. Metal flashlights make a perfect choice as corporate gifts, incentives, holiday gifts and as awareness campaign handouts. Customize these with your brand and message and see how logo flashlights will make your brand highly portable and visible.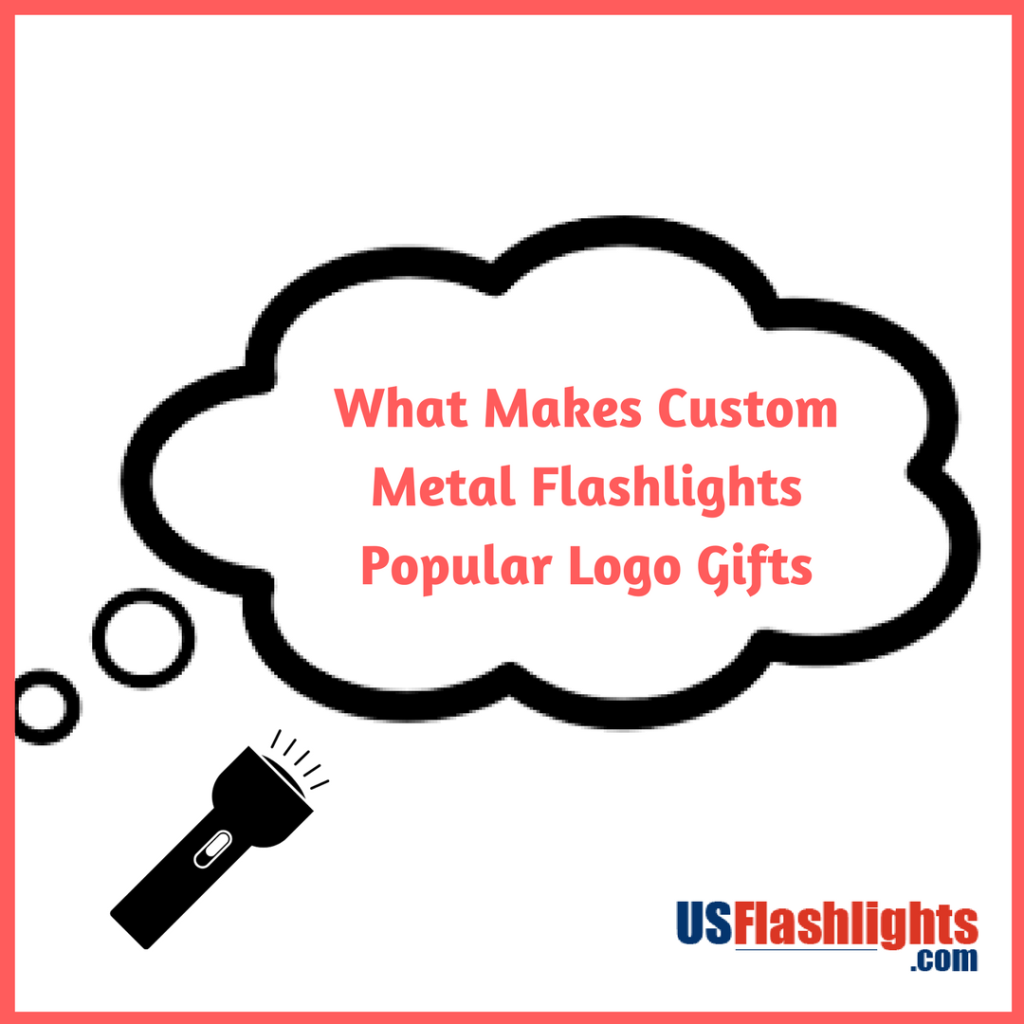 Promotional flashlights make handy tools that can be used in work and personal life or as part of safety kit at home or car. Everytime your clients use these flashlights with your logo, they will naturally associate your brand with reliability! By putting your brand on popular models like keychain flashlights your customers will take your logo with them wherever they go! Metal flashlights are made to last long and look great and will get your message across in style.
Everyone needs flashlights in their daily lives to stay safe and feel reassured. Be it to retrieve your keys that dropped in a dark parking area or to explore the attic for last year's Christmas décor, everyone will go through less than ideal situations where they may need a reliable lighting option in place. The mere thought of finding a flashlight at the end of our arms will make us all feel very confident.
Here are some popular metal flashlights that you will find interesting
Aluminum LED Flashlight with Strap: Made of alloy aluminum, these brilliantly colored flashlights will win hands down as holiday gifts and corporate gifts, which will also double pull as safety items. There can't be many other custom gifts that will match the versatility and functionality of these metal flashlights.
Bottle Opener Keychain Flashlights: It is perfect for gifting all round the year because it is not just a flashlight but also a bottle opener that comes handy 365 days a year. This trendy second light will always be welcomed by people and will make an interesting banter topic in party circuits. Your customers will surely be thrilled to get these novelty flashlights that are born crowd pleasers.
Metal Carabiner Keychain Flashlights: Designed to carry over backpack straps or bags your brand on these carabiner keychain flashlights will get a lot of attention from everyone around. Offer a hands free lighting option to your audience and put your brand under spotlight!
Becker Flashlights: Sleek and fashion forward, these metal flashlights will make perfect promotional items to light up your brand. Go for it!
Small Stubby LED Flashlights: Light weight and compact, these lights can be carried even in bags, or purses, which makes it a popular choice among every genre of customers.
Looking for more in custom metal flashlights? Browse our exclusive section and choose your favorite models at the best rates ever!