The Best And The Latest In Custom Rubber Flashlights
Rubber flashlights made of weatherproof TPE rubber material are made to last long and look great. Ideal for the rugged outdoors, these flashlights are light weight and easy to carry. The attractive color choices and interesting models will make these logo items a great promotional item. Offered in a range of price points, these daily use items are well suited for all types of promotions and to reach out to every genre of audience.
Here are some of the best selling rubber flashlights that will make a perfect item in the marketing mix
Universal Work Light with 5 Colors: A perfect light for all emergency situations or while on the move, these promotional flashlights help users with their different kinds of applications. These logo printed work lights are equipped with 3W flashlight head which can be tilted up to 90 degrees while the folding clip makes it easier to hang the flashlight while working. It can also be stuck to any metal surface with its magnetic base.
Magnetic 36 LED Work Lights : Another interesting model in worklights, Magnetic 36 LED Work Lights are equipped with 36 LED and 0.5 watt flashlight at its top. There is a 7 position magnetic pivot stand, a non slip grip and three AA batteries and a pivoting hook. It will make a great custom gift to promote campsites and adventure holidays and for promoting maintenance services.
28 LED Rubberized ABS Flashlights: The rubberized ABS construction will make these flashlights ideal for your next tradeshow giveaway. It will make a great tradeshow swag, corporate gift or branding tool. Customize these attractive flashlights with your brand and message to make it look unique.
Duo LED Lantern with 4 Panel It will make a great flashlight for the outdoors that produce 360o lighting with two brightness modes – 30 LEDs or 60 LEDs. The foldaway carry handles with sturdy "no tip" base design makes them easy to carry during the travel. These custom flashlights are great in locations with harsh weather conditions and for adventure travelers. Put your brand on and get ready to get spotted.
Lazer Lantern with Remote: A great choice for outdoor areas such as camping site or picnic spot because it is equipped with a remote for on/off and high/low function that will light up to 70 feet from source! The hanging hook and a compass will further enhance its functionality as a flashlight for the wild and the wicked outdoors.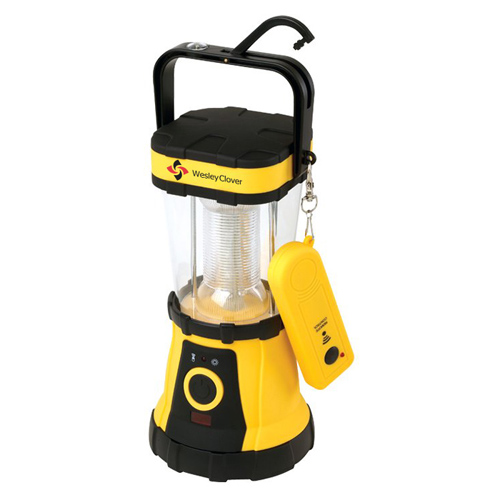 Need more? Explore our section of rubber flashlights that include the best and the trending models in town.