A Quick Guide On How To Choose The Right Custom Flashlight
A reliable source of light can make us feel safe and well assured and having the right type of lighting for home, office or for their cars can save the day and keep them safe. Now that the outdoor season is fully on, people will be busy planning camping, trekking and adventure activities where they stretch their limits of endurance and go all out to make their holidays truly special. Marketers who wish to keep their brand right in front of their audience can consider gifts like custom flashlights, which will enjoy a warm welcome and long retention.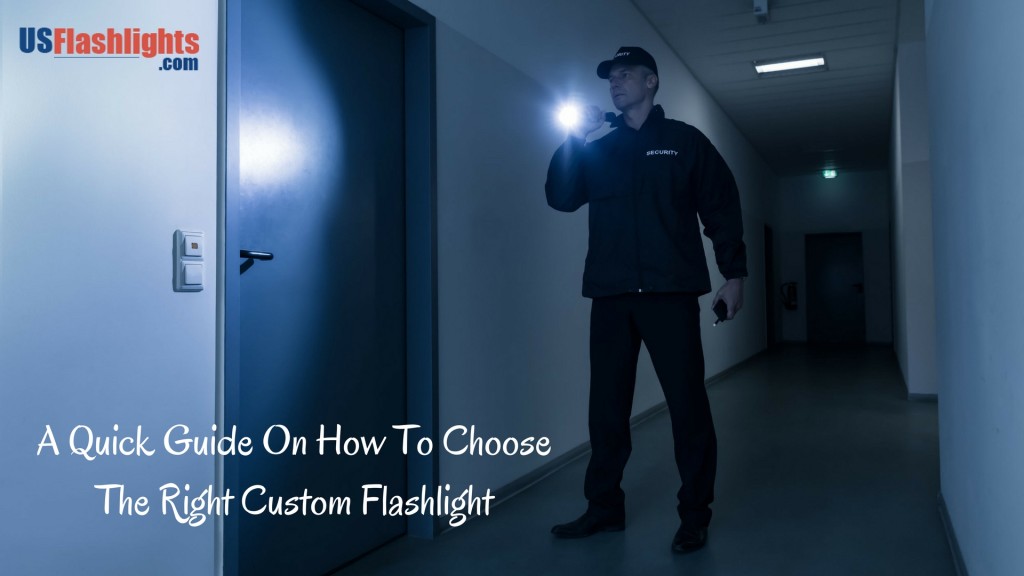 Here are some tips on choosing the most appropriate flashlights as promotional gifts. Choosing an appropriate model will go a long way in making the gifts popular among the recipients. So, make sure you have found a custom flashlight model that your recipients will surely love
LED Lights for the Home
On an average, there will be 4-5 flashlights in a home and it could go up depending on the number of members and the area of the home. LED flashlights are brighter and long lasting than traditional models. The compact and trendy designs will make these custom flashlights great gift items and even collectibles that your recipients will love to treasure. Put your brand and message on these flashlights to enjoy consistent brand exposure and better recall. It has been proven that functional gift items enjoy a long retention and will have assured ROI compared to novelty items and flashlights that will score a few brownie points in this department easily.
Some of the flashlight models that can be considered include multi tool projects for all the handy man jobs and DIY tasks that everyone will have in their mind. A hands free LED lamp will be another good option for homes as it makes a quick grab on the go light source.
Safety kits
Every home will have a safety kit packed with all the essential items that they may need in an emergency. LED flashlights will make a must to have item in any emergency kit as these are long lasting and requires little maintenance.
For the car
At a time when people travel more than what they used to a decade earlier, no car can go without these essential items like flashlights. Multitool flashlights will be a smart choice as it takes care of the emergencies on the road apart from being a handy source of light. For most people vehicles have become even a cozy abode to live considering the popularity of wagons and motorhomes!
For the holidays
Outdoor holiday season is right here and everyone out there are planning their fishing, hiking and camping holidays. LED flashlight make a basic emergency item in any travel bag that nobody can overlook. Portable and functional, these are easy to pack, store and carry. Marketers can put their promotional message on these to ensure a high visibility for their brand. The best part is that everyone around will be keen to take a closer look at these daily essentials, which means that your brand will reach more people beyond the target audience.
Do you have any other suggestions on flashlight models? Share your thoughts at the comments section.