Custom Maglites – Make The World's Most Indestructible Flashlight Your Promotional Gift
Maglite holds a lot of rare credentials that not many other flashlights can boast. 100% made in USA, these flashlights are often touted as world's most indestructible flashlight. It has been featured on the coveted Travel Channel program, "Made in America TV, which features iconic American made products. Marketers who are looking for functional and reliable custom flashlights can place their bets on maglites, the ultimate work horses among flashlights!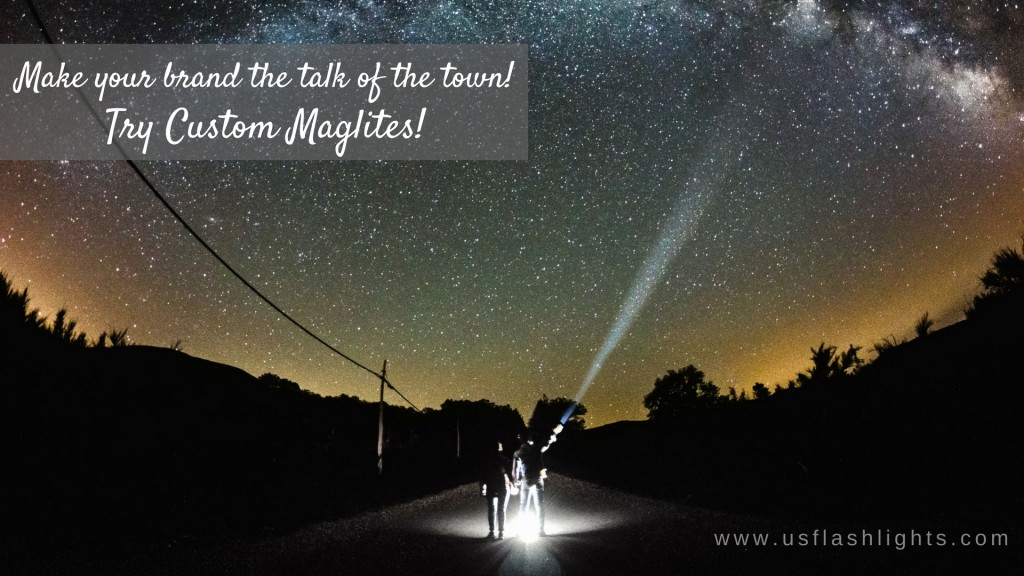 Each Maglight is the product of more than two decades of careful research and development, which has turned the erstwhile one-man machine shop into one of the most trusted enterprises in the country. Be it as employee gifts, store promotional items or loyalty gifts, these premium products are a great way to get your message out. Personalize these with your brand and message and see how these logo items will draw plenty of attention.
Your recipients will carry these practical gift items for a very long time and get your brand the much desired portability and exposure. Patented and manufactured in the United States, these iconic American products will proudly carry your brand for a long time to come.
To help you get started we have listed a few of our top selling models
MagLite Mini
Great for home and office use, Maglite Mini is distinguished by its aluminum case and attractive color choices. These can send out a powerful beam (spot to flood) to 40 feet in distance and have a corrosion resistant anodized construction. Custom maglite mini is well suited to promote all types of brands and events. Place your bulk orders and avail the best discounts.
Mag-Lite Solitaire Flashlights
Mag-Lite Solitaire Flashlights make ever popular gift items that your recipients will love to get at all times. These will easily fit into pockets, bags or backpacks and will ensure a reliable source of light everytime they need. These made in USA promotional flashlights are ideal for promoting light services, technology or any other business. Order today!
S2D Mag-Lite 2D Flashlights
These custom printed S2D Mag-Lite 2D Flashlights are made of durable 10" metal barrel and available in several attractive colors of your choice. Logo printed 2D flashlights make great promotional gifts for late shift employees, maintenance workers, night shift workers and anyone working in a basement office.
K3A Mag-Lite Solitaire flashlights
K3A Mag-Lite Solitaire Flashlights have become the synonyms of functional excellence and beauty. The slim and compact design will be readily appreciated by your customers while the lanyard makes it easy to carry around. Personalize with your brand and message and see how these logo items will make your brand the talk of the town!
Maglites represent commitment and product quality and will support the cause of generating jobs in America. So, which of the above models are you planning to make your promotional swag? Tell us your thoughts at the comments section.