Custom Mini Maglite Flashlights Make Perfect Independence Day Gifts
Independence Day is one of the most important and popular celebration in the country, second only to Christmas. Apart from being a perfect day for Americans to show their patriotic pride, July 4th also makes a great time to plan some great American style holidays with cookouts, barbecue parties and more. For marketers too, it makes a busy time to plan their promotions and hand out some interesting star and stripe themed logo gifts that will grab easy attention. Studies show that functional gifts will enjoy a better retention than business gifts that are pure novel. So, if you want to put your brand on something that your recipients will love to use even after the July 4th festivities are over, consider this superb gift choice of flag themed Mini maglites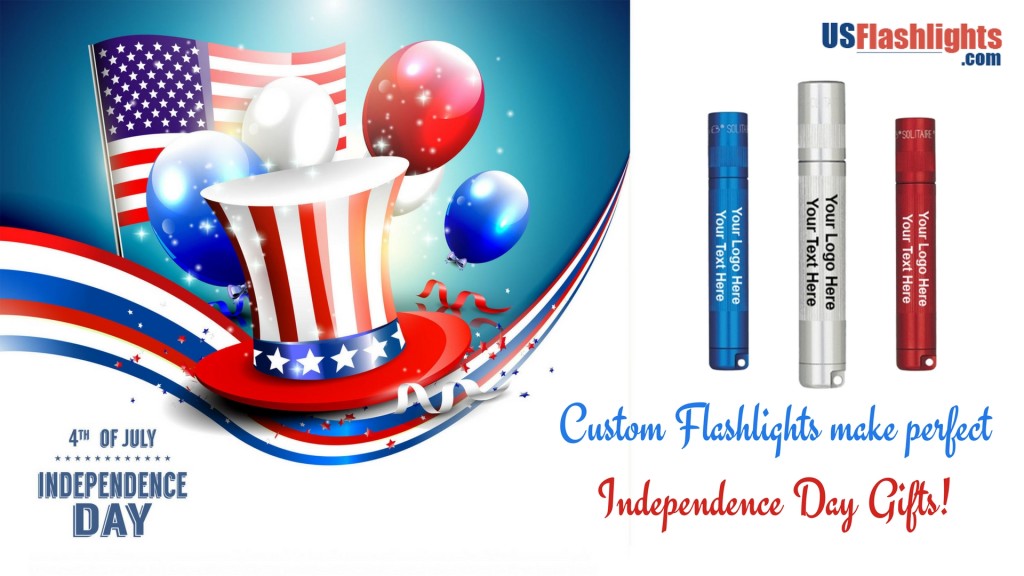 Custom flashlights offer a win- win situation for both the users and the retailers alike. While your recipients get a gift item that is functional and long lasting, marketers are assured of consistent brand impressions for a very long time. Promotional FLAG Mini Mag-Lite flashlights are one of the most loved promotional gifts that marketers around the USA have been seeking year after year. Ideal to promote all types of brands and services, these small and compact flashlights that are 100% made in USA will make perfect symbols of quality and workmanship. The adjustable light beam that can be changed from flood to a tight spot and the spare lamp included in the tail cap are the special features of these products. Offered in a black gift box with two AA alkaline batteries, these maglites make a perfect Independence Day gift that will leave your recipients truly delighted.
Maglites are the toughest flashlights around and are offered in a variety of styles, sizes and colors. Apart from being a thoughtful Independence Day gift item, these make great sales recognition awards, corporate gifts and even groomsmen gifts! Approved for use in the police and military operations, maglites are one of the most sturdy and reliable flashlights. Ideal for even the most rugged outdoor conditions and activities like hiking, camping, rescue operations or combat operations, these are water and shock resistant and are built to last long. Maglite also sells different colored lenses for your flashlights for actual combat zones.
Mini Maglite Flashlights make excellent tokens of solid engineering and quality standards, which have set new paradigms in the world of flashlights. Highly user friendly, maglites enjoy an impressive fan following while the impressive flag design of these maglites will make it a perfect gift item for patriotic holidays and events.
As some of you might be aware, LED flashlights are power efficient, reliable and vibration proof, making it a perfect flashlight for all situations. The long life batteries will make sure that the users are not left in the lurch in emergencies.
These US made iconic flashlights will make a brilliant gift idea to celebrate Independence Day. Be it as party favors, promotional gifts or loyalty gifts, these maglites bring together form and functionality at its best. Customize them with your laser engraved brand logo to leave a lasting impression and enjoy the raves that follow!