Check Out These Irresistible Special Offers On Custom Flashlights
Flashlights are something everyone needs in their daily lives. Be it to find their way in the dark, to retrieve those lost keys in the car park or to bring home the naughty poodle in the garden at night- flashlights relate to countless basic needs of humans . However, these functional items have undergone a lot of evolution in recent times. From being just a reliable source of light to multi tools and adorable style icons, flashlights don't even look like what they used to a decade back!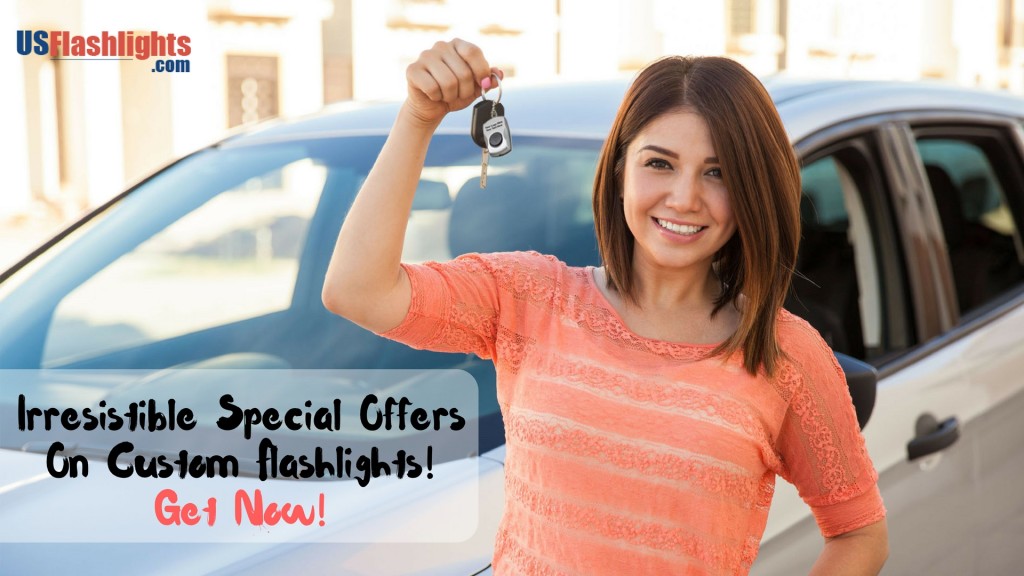 Custom flashlights are not just popular promotional gifts but make great fund raising items, awareness event handouts or corporate gifts as well. Low in cost yet high in popularity, custom flashlights will make versatile gift items to promote all types of brands and to reach out to all genres of audience.
We are pleased to unveil our latest special offers on promotional flashlights to help you get started.
Keylight Magnetic Phaser: This combo gift item features both a flashlight and a magnetic keychain. Coming with two super-strong magnets, these keychains can hold up 7-10 keys and has a bright red or blue LED light. With this sturdy custodian of keys in hand, losing keys will become a thing of the past. Personalize these with your brand and message and see how these keylights will keep reminding your audience of the brand that helped them in their time of need.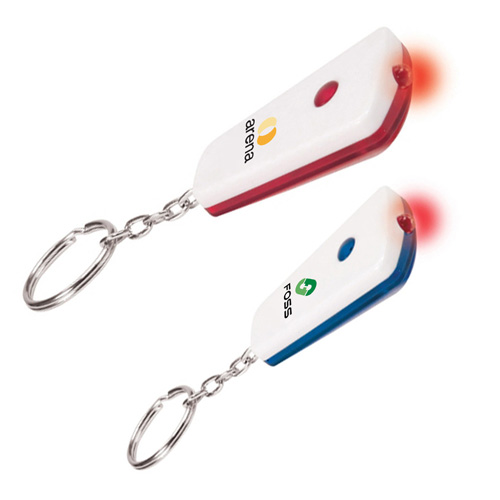 Fusion Flashlights: These custom flashlights stand out for its simple design and ease of use. It has a handy design that features a single white LED light and durable metal clips that will make it easy to clip them to pockets and belt holes. Advertisers who wish to make the most of their custom gifts can place their bets on these ever popular custom gifts.
Button Key Tag Promotional Flashlights: These custom flashlights are a rage as tradeshow handouts thanks to its attractive design and light weight and compact design. Easy to hold in pockets of clothing or in vehicles, these flashlights will enjoy a high level of portability and exposure and your brand on this will never fail to grab the spotlight.
Rectangular Flashlight keychains: The neat and sleek design of these flashlight keychains will earn them a few brownie points easily. Available in a range of 6 attractive colors, these flashlights double pull as keychains and feature a split ring for managing keys.
Metal Carabiner Keychain Flashlights Custom Metal carabiner keychain flashlights come with strap and can be easily worn around the neck or hanged from belts. The handy design will ensure the users hands free convenience while using their flashlights. Engrave or screen print your brand and message on these attractive keychain flashlights to turn these into effective party favors, promotional gifts or tradeshow swag.
We have a lot more special deal offers lying in wait for you. Hurry! Our custom flashlights are getting sold off like hot cakes.