Plastic Flashlights – The Cool And Casual Gifts To Promote Your Brand
Reports show that the most popular in business gifts are the ones that people find useful and simple to use. Personalized plastic flashlights will make a powerful marketing choice for advertisers who are working on a low budget. Versatile, colorful and simple, plastic flashlights will infuse a casual vibe to even a low key campaign. The best part is that everyone will love these practical gifts and hence can be used to promote all types of brands.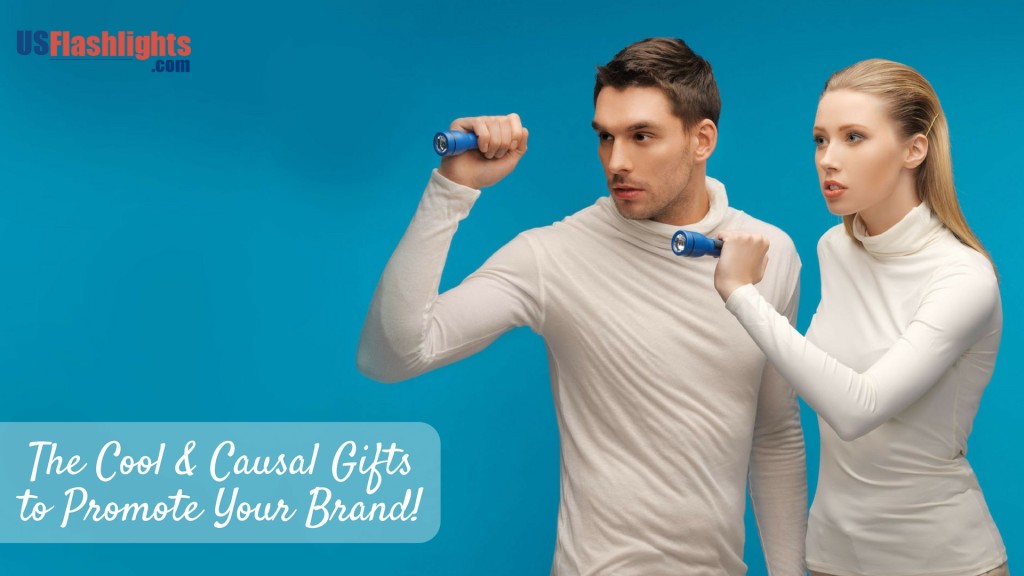 So, here we have some of the most popular models in custom plastic flashlights that you will surely find interesting
Flashlight with Light-Up Pen: Personalized flashlight with light up pen makes a delightful gift choice for marketers on a budget. Simple slide switch operation and break-away neck chord enhances its popularity and functional ease.
Slim Dual Flashlights Gray: Custom printed slim dual flashlights that double pull as a lantern or a flashlight will make a popular gift option. Apart from being an emergency kit item, these can be used during picnics and concerts to fire up the mood and fun. Customize these with your brand and message and see how these logo items will grab the attention of everyone around.
Dynamo Multi-Function Flashlights: At a time when multitasking has become the equation of a successful life style can there be a better gift idea these Dynamo multi function flashlights? These custom flashlights come with a emergency siren, FM scan radio, and possess LED flashlight, which are run on power generated by turning a crank. These are great options to promote adventure activities and outdoor holiday packages among others.
Flashlight and Siren Pedometer: A handy source of light with a pedometer, this combo gift will make a great gift item to consider all round the year. These flashlights and siren pedometers are great to promote fitness centers and health care clinics. As your recipients keep track of their steps your brand visibility will get stronger by the day!
Solstice Wind-Up Flashlights: Light up your brand with these cute custom solstice wind-up flashlights. Just wind up the handle and slide on position to activate 3 LED lights while the wrist wrap allows the recipients to carry it around their wrists. It is perfect for use in homes, cars, offices and outdoors.
Reflector and Flasher: Reflector and flasher make a great choice for school safety programs and awareness events. The clip attachment on this flasher makes it easier to tuck it over backpacks, jackets, bicycles pets, zippers and belts. The flasher/reflector comes with a handy on/off push button on its back.
Need more? Browse our collection of custom plastic flashlights and choose a model that suits your needs. Did you find this post informative? Do let us know in our comments section and feel free to join the conversation.