What Makes Custom Maglites Great Promotional Items
Maglites are truly unique as these are designed, patented and manufactured in the U.S.A. Apart from being a functional daily use item for home, office or cars, it will make an effective promotional gift or a delightful way to celebrate the national pride. Maglites have a precision machined high-strength aluminum alloy case, which makes it well suited for the rough and tumble of outdoor use while the anodized construction make it corrosion resistant and durable. Mag Lite Flashlights are water and shock resistant and above all comes with a high-intensity adjustable spot-to-flood beam with a flick of the wrist.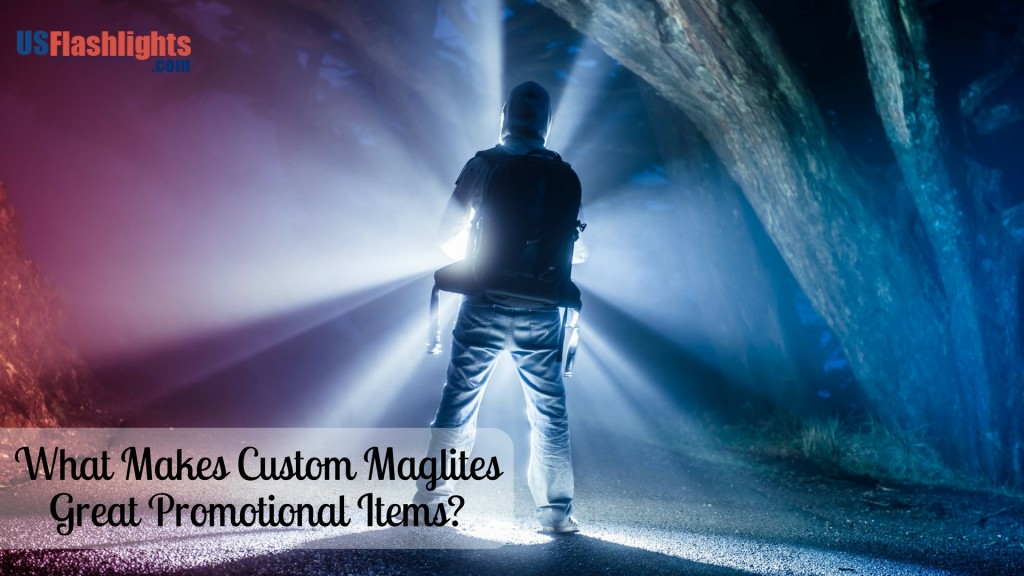 Custom maglites are widely preferred by professionals worldwide to enhance their brand and message as nobody can resist these highly functional flashlights that will ensure a trouble free service for a very long time.
Let us be frank about it! Flashlights make top priority item for everyone and are as important as fire alarms or fire extinguishers. On an average, most families will have atleast 3-4 flashlights in their home for power outage and other emergencies – In the emergency kit, by the bedside table, at the basement, in the kitchen area, at the car dash boards and more.
Flashlights will keep everyone well prepared for any unforeseen emergencies. However, there are countless reasons to have a flashlight in your home apart from the safety reasons. Be it to light up the way , to carry out home repairs in tight dark areas, search for a misplaced item at the attic or to take the dog on a walk through the ill lit country roads- you can list out many such daily life instances when the first thing we all reach out to will be flashlights. The best thing is that every member of the family will be able to operate the flashlight without any problem as these are simple and safe to operate for everyone including kids and does not involve any sharp objects or complex mechanism
There are a variety of flashlights available in the market. However if reliability is your key, then look no further than maglites- the working horses in flashlights. Available in various models that range from the basic models to the more advanced, we have it all and more. Custom maglites will make perfect choices as corporate gifts, holiday season gifts, tradeshow handouts, loyalty gifts or even party favors.
Here are some of the maglite models that you will find interesting
Mag-Lite Solitaire Flashlights: One of the popular models in Maglites, these handy models are easy to carry around in pockets or bags. These Promotional Mag-Lite Solitaire Flashlights packaged in a black gift box will make a perfect tradeshow giveaway or corporate gift. The attached nylon lanyard will make it easy to carry around. These made in USA promotional flashlights are ideal for promoting light services, technology or any other business.
M3A Mini Mag-Lite Flashlight: These promotional M3A Mini Mag-Lite Flashlights measure 5" in length and equipped with a pocket clip. Driven by 2 AAA batteries these can be converted to free standing candle mode. Laserengrave your name and message to make it a long lasting promotional gift that your recipients will love for sure.
K3A Mag-Lite Solitaire and Multi-Function Tools : These Promotional K3A Mag-Lite solitaire and multi-function tools feature a spare bulb in the tail cap and is equipped with a 2.5" multi tool, a lanyard, 1 AAA battery, 3 -3/16" flashlight and is offered within a black gift box. Your brand logo will attract attention from over the multi tool and Mag-lite. It makes great corporate giveaways, winter preparedness gifts and more.
Choose a model that is handy, weather proof and heavy duty, which makes it ideal for both home and for outdoor use through harsh conditions. For more ideas, browse our collection of custom maglite flashlights .