Unveiling Our Best Selling Custom Keychain Flashlights For Everyone Who Look For Nothing But The Best
Everyone uses flashlights in their daily lives to light up their way and stay safe. From the hand held flames of the past to the grand dad's favorite model of the hefty 8 cell battery metal torches to the trendy combo flashlight models that double pull as keychains, multitools and more, flashlights have come a long way since its humble origin. So, if you have been planning to include flashlights into your promotional gift bag, make sure to check out some of these most popular models from US Flashlights that will fit the needs of the spring season night time leisure activities, camping fun and barbecue parties of your audience.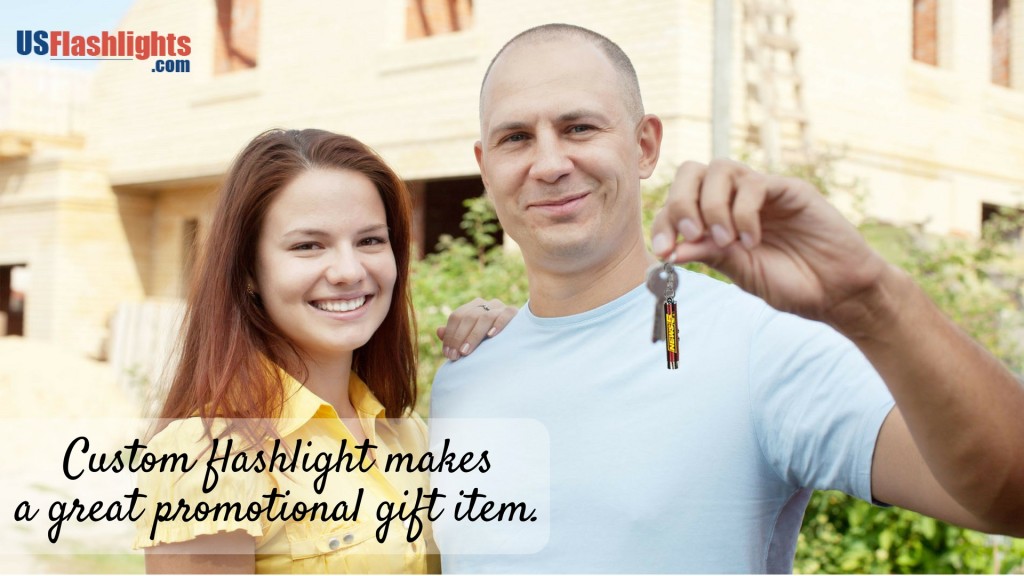 Mini Rectangular Flashlight with 6 Colors: Cute, colorful and lightweight, these custom mini rectangular flashlights will make a great promotional gift item that can be matched with the brand themes of the marketers. A great value added gift on a budget!
Dual Function Laser Pointer with 6 Colors Offered in 6 attractive colors, these flashlights with a laser pointer and a swivel keychain will make a great gift item to consider. Any outdoorsy people will love these flashlights and the laser pointer, the wavelength of which is about 650 NM/500 yards.
Ultra Thin Flashlight with 6 Colors: Gone are the days when flashlights used to be bulky and space consuming. Check out these ultra thin flashlights that serve both as a lighting source and bottle opener. This ultra thin flashlight that possesses rectangular body with LED's encrypted in it and deluxe swivel split key ring will make a great gift during cocktail parties, safety programs and brand promos among others.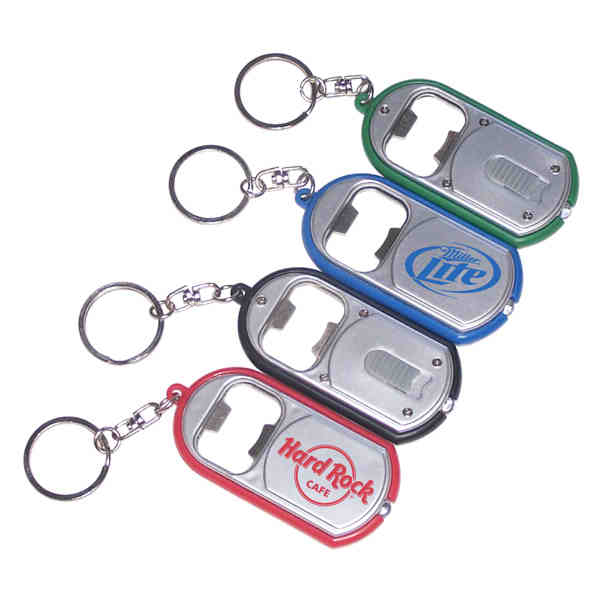 LED Opener Keychains: A bottle opener is as useful as a flashlight, for the party loving crowd that loves to hang out late into the night. The attractive features of these flashlight keychains such as three LED lights, split ring swivel keychain and bottle opener will enhance the popularity of these keychains during road trips, school, office and even at home.
Credit Card Size LED Flashlight: Flashlights can't get any better than these custom credit card size LED flashlight that can be carried in pockets. Powered by nature friendly replaceable lithium batteries these flashlights will make a perfect handout during trade fairs, carnivals, local festivals, and birthday parties among others.
Screwdriver Flashlight Keychains A well retained custom gift favored by marketers over the years, these flashlights will double up as handy tools with its double-ended screw bits fit inside the case. The light is powered with 4 button cell batteries, which are inserted into it. A logo imprinted promotional screwdriver flashlight keychain is most often chosen for gifting by advertisers during promotional events such as corporate meetings, corporate events, and other social or family events.
It is indeed interesting to follow the timeline of the evolution of flashlights that have undergone a smart metamorphosis over a period of time. Check it out right away!