Promotional Flashlights Earn Consistent Brand Impression At Easy Rates
Custom flashlights are a bright idea to put your brand right into the hands of your recipients. Functional and something everyone uses on a daily basis, flashlights make versatile gift ideas that will never fail to impress the recipients. Studies show that functional gifts enjoy the longest retention and popularity among the recipients. Great for promoting nearly any industry, custom flashlights make great hand outs during trade shows, safety seminars, fund raising events and more.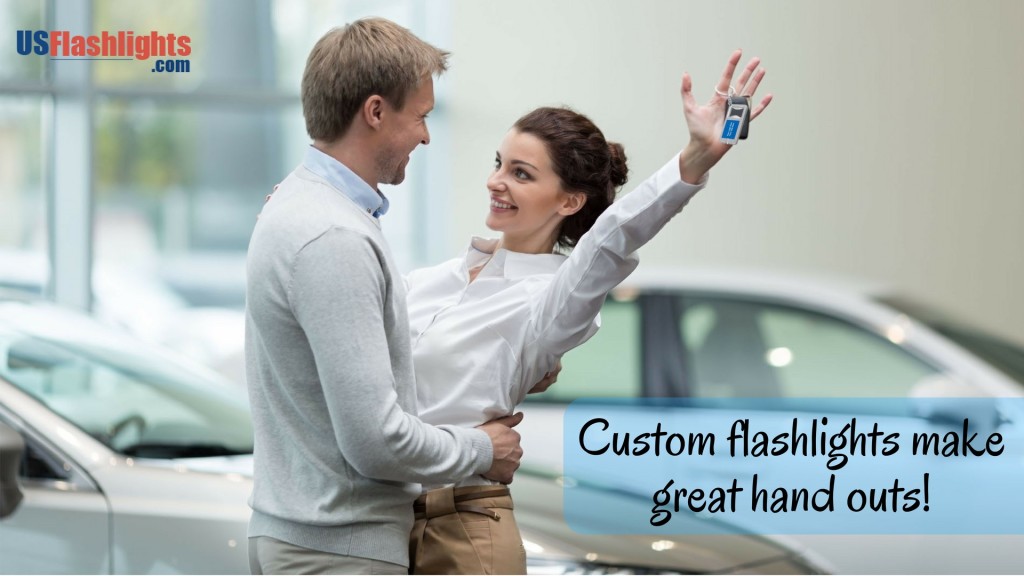 We have an impressive collection of customized flashlights that come handy during power outages or emergencies so everyone can be prepared. Choose from a range of models including flashlight keychains ,multitool flashlights, maglite flashlights and a lot more. Offered in many sizes, shapes, colors and price rates, flashlights are something people will never get enough of! Every household on an average will have a minimum of 3 or 4 flashlights for all their rooms, car, attic and more.
Here are some of our best selling custom flashlights that will help you get started.
Folding Booklights: A welcome addition to the travel bag of all your travelling executives and people on the move these folding booklights will make a handy source of light for the bookworms who cannot survive without their favorite novels and books. It allows people to continue reading in car, plane or anywhere whenever they wish without disturbing others and are great to promote libraries, schools and book stores among others.
MagLite Mini: The ultimate name in durability, US made magites are great for the outdoors and the rough and tumble of daily lives. Great for both home and office use, this Maglite is distinguished by its aluminum case and powerful Maglite that sends out powerful beam (spot to flood) to 40 feet in distance and an anodized corrosion proof exterior.
Bottle Opener Keychain Flashlights: Make sure that your recipients never fail to carry their flashlights whenever they go out with these bottle opener keychain flashlights that also make handy bottle openers during all those impromptu party hours. Available in a range of colors, these light weight and cost effective keychains are great for mass mailer campaigns and tradeshows.
Pop Up Lantern with Flashlight: Gearing up for an outdoor themed spring season promotions? Look no further than these retro style Pop Up Lantern with Flashlight that stands out for its old fashioned lanterns design. Great for promoting camping holidays, fishing days and adventure clubs, these flashlights are equipped with three LED lights powered with AAA batteries and feature a pop up hanger to use it as lantern.
Screwdriver Metal Flashlights: In an age of multitasking, multitools make the most sensible gift ideas to consider. Check out these screwdriver metal flashlight possess 6 screwdriver bits (2 Philips-head, 2 flathead, and 2 hex) and is illuminated through single white LED, which will easily earn regular impressions.
Flashlights are something that will never fail to impress your audience. Shop right away from our fabulous collection of custom flashlights and flash a light on your message.