4 Sound Reasons Why You Should Invest In Promotional Maglites
Happy customers make the bedrock of any business and the best way to make your clients and employees happy would be to make them feel well appreciated with custom gifts. Handing out a personalized gift will leave a lasting impression in the minds of your recipients and will encourage them to be brand loyal. A happy customer will naturally set off word of mouth promotions as they will love to talk about the special gift they got from a brand among their friends and social circles. The ripple effect of these small gestures can drive up the brand visibility manifold.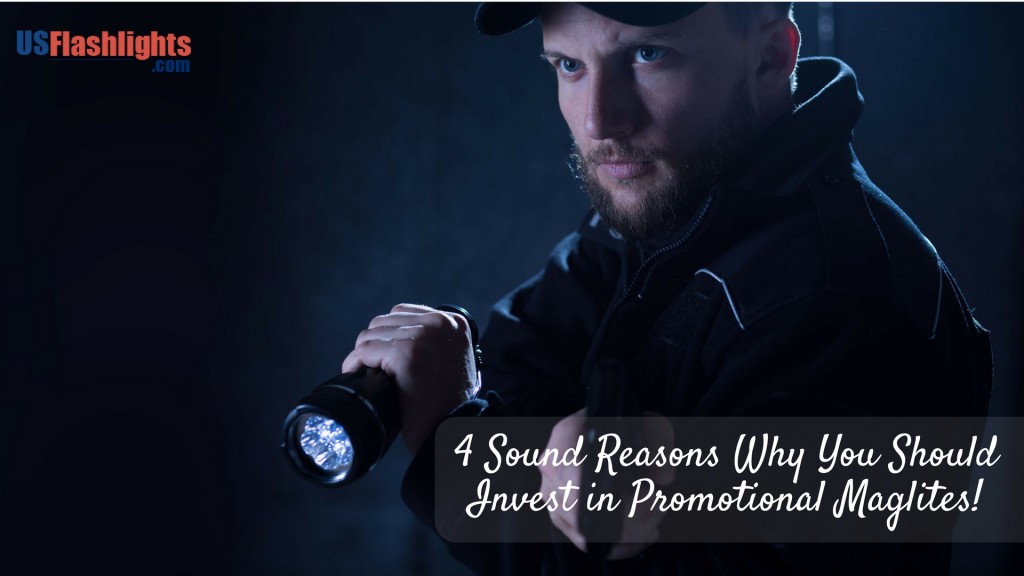 So, if you have been looking for a gift item that will make your customers happy, look no further than custom maglites. Not sure? Check out these four sound reasons that will make maglites one of the choicest gift items.
#1 Maglites are world famous
Maglites are known all over the world and most importantly are made in the USA. Designed to endure the harsh outdoor conditions with ease, these dark horses of promotional flashlights will never fail to impress. Maglites make useful, long lasting and well appreciated gift items that nobody can resist.
#2 Easy to customize
Maglites are easy to customize as these can be laser engraved with your corporate logo to make a perfect business gift. These flashlights make perfect gifts throughout the year because it is extremely popular with the masses as well as marketers and your brand on it will grab easy attention.
#3 Long lasting
Most Maglites are conceptualized, designed, manufactured and patented in USA and are designed for a life time usability. These last forever and come with a limited lifetime warranty. Designed for the challenging outdoors, maglites are well known for its sturdy design, shock resistant features and powerful light.
#4 Versatile
Maglite flashlights are one of the toughest flashlights available in the market that are appreciated by both men and women. So, if you have been wracking that perfect business gift that will impress a mixed audience, maglites could well be the best choice.
Some of the maglite models that can be considered for your marketing mix include the following
Mag-Lite Solitaire Flashlight with Lanyard / Keyring: A budget friendly yet superior quality gift item that offers hands free convenience for the users. The durable aluminum construction and high intensity generating and adjustable light source are the most popular features of these reliable light sources.
MagLite Mini: Small and compact, Custom Maglite Mini is great for home and office use. It has an adjustable light beam (spot to flood) to 40 feet in distance.
9 Inch Custom 2C MagLite Flashlights: These generate high intensity beam which can be adjusted from a sharp point to a scattered flood. The Maglite possess ring, which makes is shock and water absorbent. These will be a great gift idea for outdoor enthusiasts and those who work in remote locations.
Did you find these models interesting? Leave your feedback in the comments section and do join our conversation.