Custom Carabiner Flashlights – Go Hands Free!
Spring season is in its glory and for most people it is time to plan a camping holiday or activities like hiking or fishing that will give them their share of adrenalin spurt! For marketers too it makes a great time to promote their brands and to make their message part of their adventurous outdoor holidays. Custom carabiner flashlights will make a great gift to reach out to all those outdoorsy clients on their holidays as these offer the ultimate hands free convenience for the users while they are on their hiking or biking trails. Ensure the best of both the worlds of a handy source of light and a carabiner all at once with these limited edition gifts that will make a perfect way to make your customers enlightened about your brand.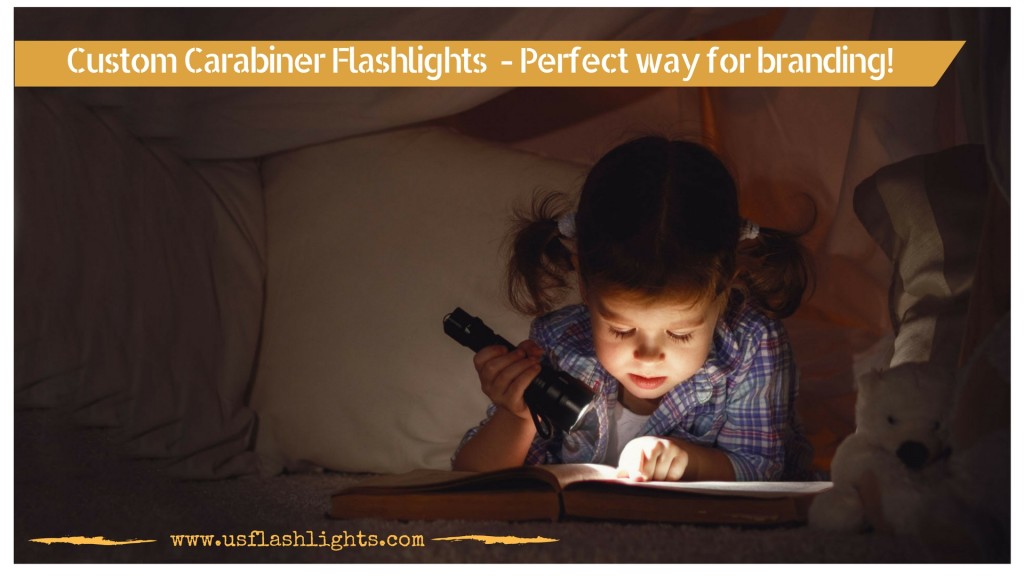 Bright Shine LED Keychains: These custom flashlights will make a high voltage promotional gift that nobody can miss out. This pocket-size aluminum flashlight features three bright shine LED lights, which are powered with three replaceable AG13 button cell batteries and a metal carabiner clip key chain. Apart from keeping the keychains, identity cards or light weight water bottles hooked up, the carabiners will ensure the hands free convenience for the users.
Carabiner Flashlight with 6 Colors: These flashlights bring together form and functionality in equal measures. Offered in 6 attractive colors, these flashlights are far beyond the superlatives that you can think of! The sturdy metallic aluminum body, super bright LED bulb, bottle holder, and strong nylon strap are the highlights of this flashlight. Personalize these with your brand and message and see how these logo gifts will make a perfect gift for your customers who may be planning camping, hiking, biking, adventure travel, jungle safari, etc. It can be used within homes and offices too.
Imprinted Bag Holder with Flashlights: Spring season is a perfect time for most pet lovers to enjoy a fun outing with their furry friends. These bone shaped bag holders fitted with flashlight will make a perfect choice for the pet owners who may be taking out their pets in dark. These make perfect promotional giveaways for veterinarians, animal shelters, animal boarding services, pet stores and more. The generous imprint area will make a high visibility billboards for you to place your brand.
Dome LED Clip Light with Carabiner Compact, bright and affordable, these attractive clip lights can be used as keychain light, backpack light, book light and more. Made of anodized aircraft grade aluminum water resistant material, these flashlights are perfect choices for outdoor holidays and adventure trips. The LUMO possess a white top which is actually a diffuser dome, which evenly spreads the light to create a more omnidirectional light.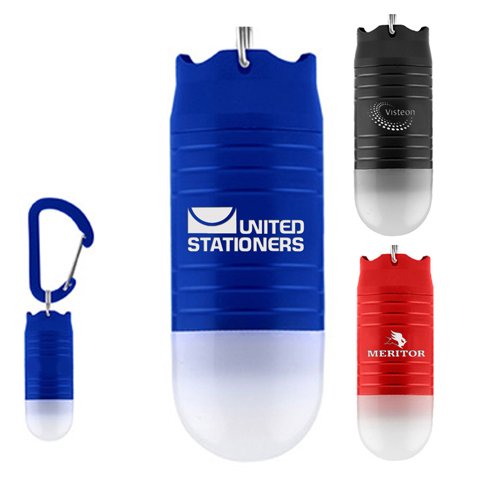 Carabiner flashlights will not just make a handy source of light but also a style statement and a useful accessory to tug along various items like keychains, identity cards or more. So, if you have been thinking of a functional gift that will never fail to work for your brand, look no further than custom carabiner flashlights.