Custom Flashlights – A Functional Gift To Reach Out To Every genre of customers
Choosing a custom item that the customers will actually use is easier said than done. Have you ever thought how many of your customers will actually use a seat cushion with your logo on it or the golf balls? Not many. So, if you have been looking for a logo item that everyone will surely find useful, then you can't go wrong with custom imprinted flashlights.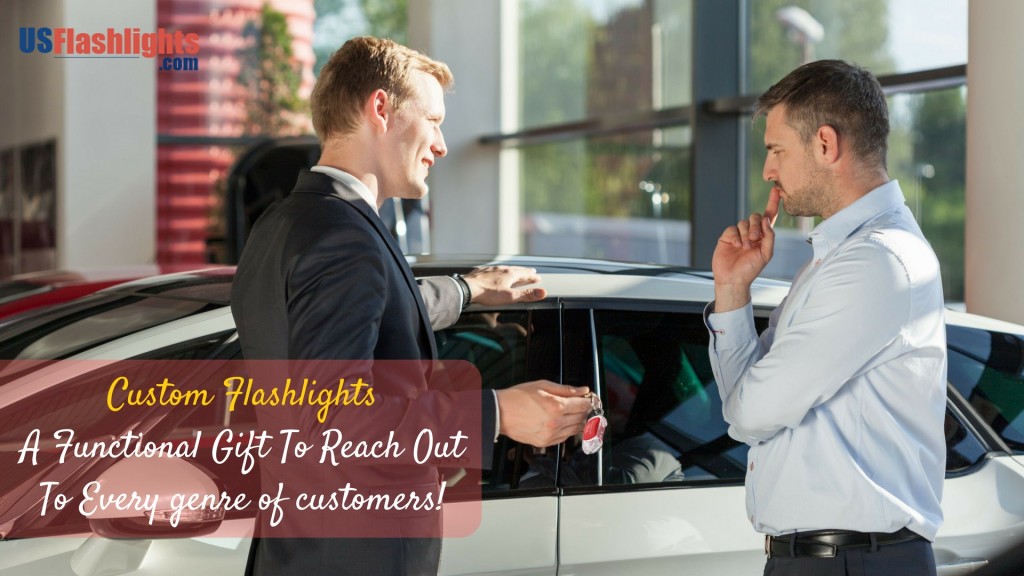 Flashlights will make a must to have item in every home, car, work place and in the safety kits. These are available in various sizes that range from the pint sized keychain flashlights to the mighty Maglites and everything that falls in between. The best thing is that whenever your recipients use it or see someone using it, they will see your brand and message.
Let's be frank about it! Having a flashlight in hand will keep everyone feel safe and well assured. Be it to light up their way, to find the keyhole in the dark or to retrieve a lost item from the ill lit car parking lot or more, everyone will use flashlights in countless occasions. Apart from being functional, flashlights also make great style statements these days. A trendy flashlight will set off an interesting conversation among your clients and this in turn will take your message to a much wider audience than what you might have envisaged.
Offered in a range of colors and models, you can easily choose a flashlight model that matches the theme of your promotions that too within your budget. To help you get started, we have listed a few top selling models that will light up your message easily.
Keychain flashlights
Custom  key chain flashlights are a rage among Americans. Apart from being a novelty item and attention grabbing keychain, these will make a handy source of light to find their way in the dark. While spreading the message of your company, these logo items will also generate some word of mouth buzz too, to make a win-win situation for both you and your customer. While businesses get a low cost promotional handout, your customer gets a useful free gift.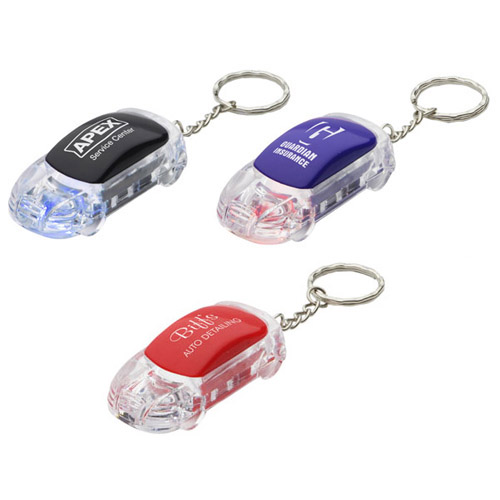 Plastic flashlights
Lightweight, colorful and casual, plastic flashlights will make a great way to shed light on your brand. Ideal to promote concerts , events and more, nothing imprinted on these light sources will escape the attention of your recipients.
Multi tool flashlights
A flashlight that double up as a tape measure, a screwdriver or a knife! If you thought we are kidding, just check out these highly functional multi tool flashlights, which your recipients will love to carry wherever they go out even in broad day light! It will make a clever way for brands to make their recipients use these logo items more often, which in turn will enhance their brand recall.
We have a lot more; make sure to browse our exhaustive collection to choose a flashlight model that suits your promotional needs.