How Custom Flash Lights Will Make A Perfect Fund Raising Item For Memorial Day
Memorial Day is a perfect time for all to remember the sacrifices made by the brave soldiers and to honor the fallen heroes who laid down their lives to safeguard the freedom of the nation. For businesses, it is a great time to make their brand part of this great day by handing out themed gifts announcing special deals or raising funds for the families of the soldiers.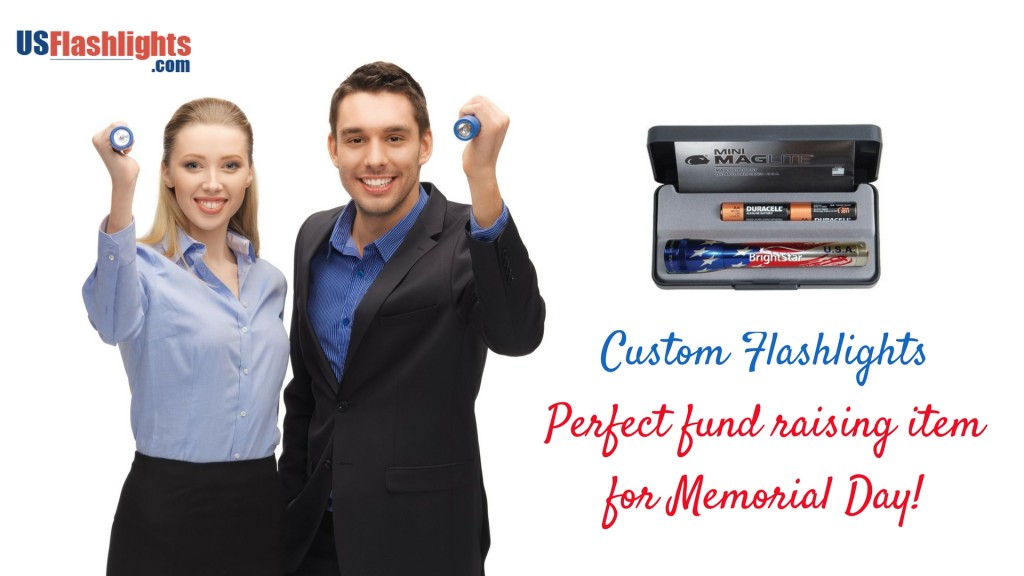 Memorial Day will give us a perfect opportunity for us to thank and honor the selfless services made by the brave soldiers for the sake of the freedom we treasure. If you are planning a Memorial Day event or parades, these US flag themed flashlights will make a great choice. Custom flashlights will make a perfect fund raising gift for the families of soldiers that might be going through financial as well as emotional loss.
The Memorial Day weekend will double up as the starting of summer holiday for most people when they plan camping holidays, cook outs and barbecue among others. Flashlights are something that everyone needs in their home, office, car or emergency kit. A reliable flashlight will keep people safe and reassured and will come handy in countless "just in case moments" that life throws at them. By adopting a thoughtful branding you can put your brand right into the hands of your audience and promote the Memorial Day message all at once.
FLAG Mini Mag-Lite Flashlights will make a perfect fund raising item that businesses can consider. Non- profit organizations working for the welfare of the army personnel can consider this daily use item. Promotional FLAG Mini Mag-Lite flashlights are one of the most loved promotional gifts that marketers around the USA have been seeking year after year. Handy yet power packed, these flashlights that are made in USA are well sought for its brilliant light that can be adjusted from flood to a tight spot. Offered in a black gift box with two AA alkaline batteries, these flashlights will enjoy a long retention among customers and will make a hot selling fun raising item that will easily generate income for your cause.
The star and stripe design of this flashlight will also make a great keepsake for anyone who has a military background. Sleek and stylish, these flashlights are well suited for the rugged outdoors and the rough and tumble of daily use. By putting your brand on these useful everyday objects you can make sure that the Memorial Day message will remain right at the end of the finger tips for a very long time. Every time they use these flashlights to light up their way or to get back to their camping tents, they will be reminded of not just your brand but your social commitment of being involved with the Memorial Day promotion.
No matter whether your recipients attend a memorial service or the fireworks and cheer on a parade, these custom gifts will remind them of the importance of this day in its right sense. Shop right away.