Custom Flashlights – The Perfect Father's Day Gifts For The Outdoorsy Dads
Father's Day is almost here and it is time for kids to shop for the best gifts in town for their doting dads. Sock, Ties. Golf balls… If you think you are done with most of the custom gift ideas, it is high time to turn your gaze towards these daily use items of personalized flashlights that will surely brighten up things for every dad. Be it an outdoorsy and adventure loving dad or the home birds, we have something special for every personality and every need. To make matters easy, we have even rounded up few of our favorite lights that will help you narrow down your gifts this holiday.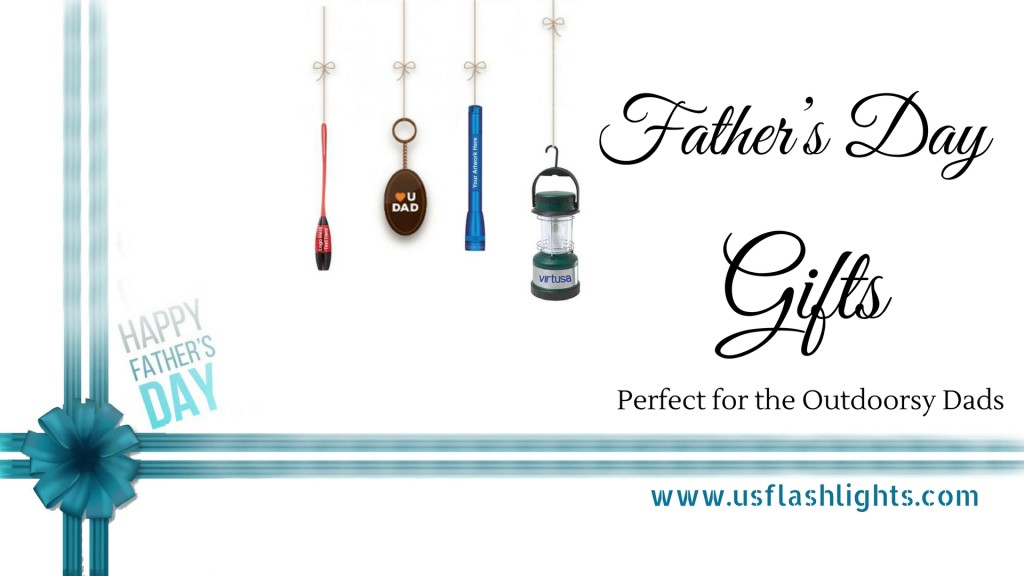 Quirky and unusual for the hard to please dads
Looking for something interesting to spring up a surprise for your dad and all the father like figures in your list? Look no further than these Tadpole LED Flashlights that feature a single LED light, a durable silicone strap for wrapping around the wrist or bag straps . These will be a great choice for all the outdoorsy and active dads. Personalize these with a nice message or artwork to make it truly special and personalized. Did we say that it will make a great promotional item for businesses too that wish to reach out to all the proud fathers in their customer list. The interesting color choices and the tadpole shape will make these flashlight real head turners.
Another fabulous model to consider will be these 9 LED Elbow Flashlights. The smooth curved deign and the brilliant metallic colors are the main highlights of these trendy highlights. It will make a great Father's Day gift item for anyone who wishes to explore things and have fun outdoors apart from being a reliable source of light.
For the classic Dads
As they say, habits die hard and for those who are looking for a classic flash light model that will readily impress the traditional dads, place your bets on Maglite flashlights. The synonym of reliability and class, these 100% made in USA flashlights are something that most people have grown up with. Bring alive the nostalgic memories of their past with these custom flashlights and see how these classic light sources will bring a beaming smile on to their faces!
For the outdoorsy dads
Dads who love camping, fishing holidays and outdoor fun will surely love these custom lantern flashlights These can light up a large area and can be hung from tree branches or mounted on a tripod to enjoy hands free convenience while on the outdoor holidays. 20 LED RC Lantern is another handy model to consider when someone needs continuous lighting. There is a handle to carry this light source around, a hook for hanging, a remote control and four D batteries. Every dad will be proud to get gifts that are as fashionable and function as these.
We have a lot more trending models to consider. Just browse along and make your pick. Should you need any tips or assistance, we are only a call away!
Share and Enjoy