Custom Flashlights -Excellent Halloween Safety Promotional Items Worth Trying
Halloween is a day to dress up in creepy costumes and to go out and have fun. But unfortunately Halloween also accounts for one of the highest fatalities and accidents as some people use it as an excuse to create mayhem. Reports suggest that crime-related insurance claims go up by more than 24 percent on Halloween with incidents of theft and vandalism on the rise. Marketers looking for a functional gift item to wish a safe and happy Halloween for their recipients will find custom flashlights a perfect choice.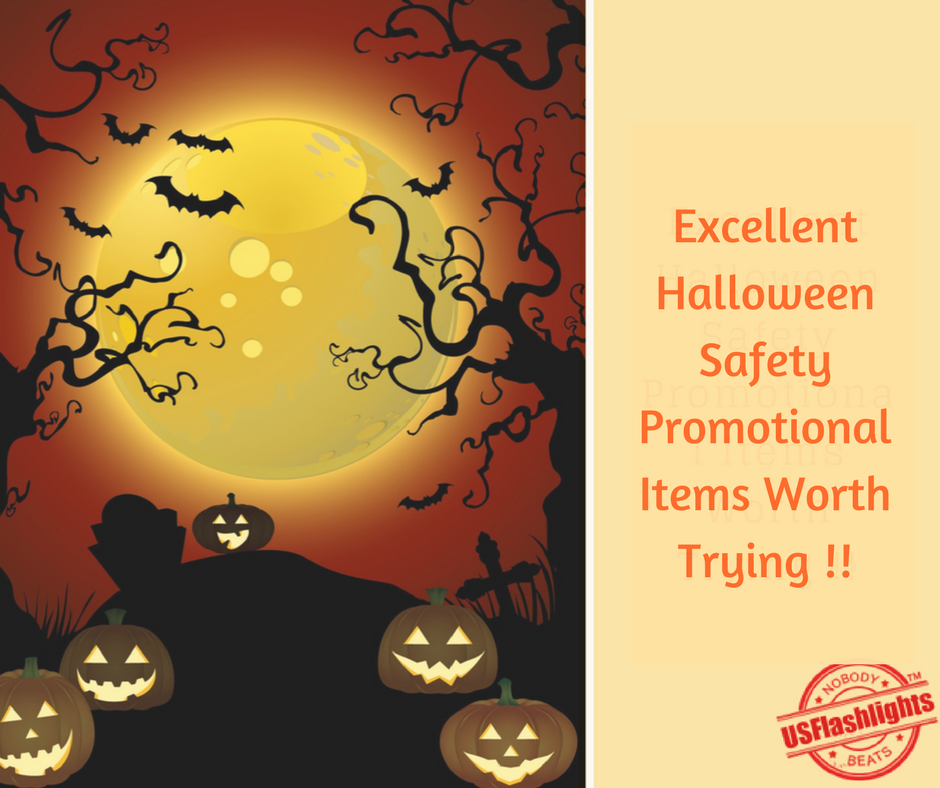 A handy flashlight will keep your recipients safe and well assured and your message on this will leave a lasting impression in their minds. The best part is that these functional items get used many times a day at homes, office or on the move and make great safety kit items. Custom flashlights will get used for a very long time even after the pumpkin lanterns are put out after the Halloween celebrations.
Here are some flashlight models that will make excellent Halloween day gifts that will keep them safe and happy without compromising on the fun factor.
Keychain flashlights: Small and handy, keychain flashlights make a perfect choice for trick or treat bags. Offered in a range of quirky shapes like credit cards, cars, rectangles and more, these keychain flashlights that double pull as keytags and flashlights will make a great choice this year. Choose from a range of interesting models like LED Opener Keychains, Dual Function Laser Pointer with 6 Colors and Simple Touch LED Keychains among others.
Carabiner flashlights: Offer the ultimate hands free convenience for your recipients with these custom carabiner flashlights. These can be easily attached to belt loops, purses and backpack straps. Your recipients can enjoy a hassle free trick or treating when they have these handy flashlights that will light up their way and keep their hands free! Some of the models that can be considered include Carabiner Screwdriver with Flashlight that double up as a screw driver and flashlight alike. Carabiner Swivel Light and Pen and Flashlight Carabiner with Strap are equally interesting models to consider. Browse our complete line of custom carabiner flashlights to choose a model that suits your needs.
Plastic flashlights
Light weight and colorful, plastic flashlights double up as delightful fun toys at times. These will make great Halloween safety items and trick or treat gift bag items alike. Budget friendly and highly functional, these logo items will never fail to impress your audience and your brand and message on these will have a long lasting impression even beyond the Halloween festivities. Some of our favorite models in this category include Emergency LED Glow Whistles which has a LED flashlight and a whistle. Pull-Lite LED Keychains and Star Flashing Lights will easily tug the hearts of the Halloween revelers for sure.
Need more? We have a complete line of flashlights in every possible price. Make your Halloween promotions extra special with these highly useful functional items and do let us know your valuable feedbacks and comments.