Custom Flashlights- Promotional Gifts That Give Back
If you have been on the lookout for a custom gift that your recipients can use at home, car, outdoors or emergencies, your search will lead you to custom flashlights! A gift that gives back, custom flashlights continue to make impressions without any second effort or investment. Flashlights light up your brand and give a handy item for your recipients that they can use in their daily lives.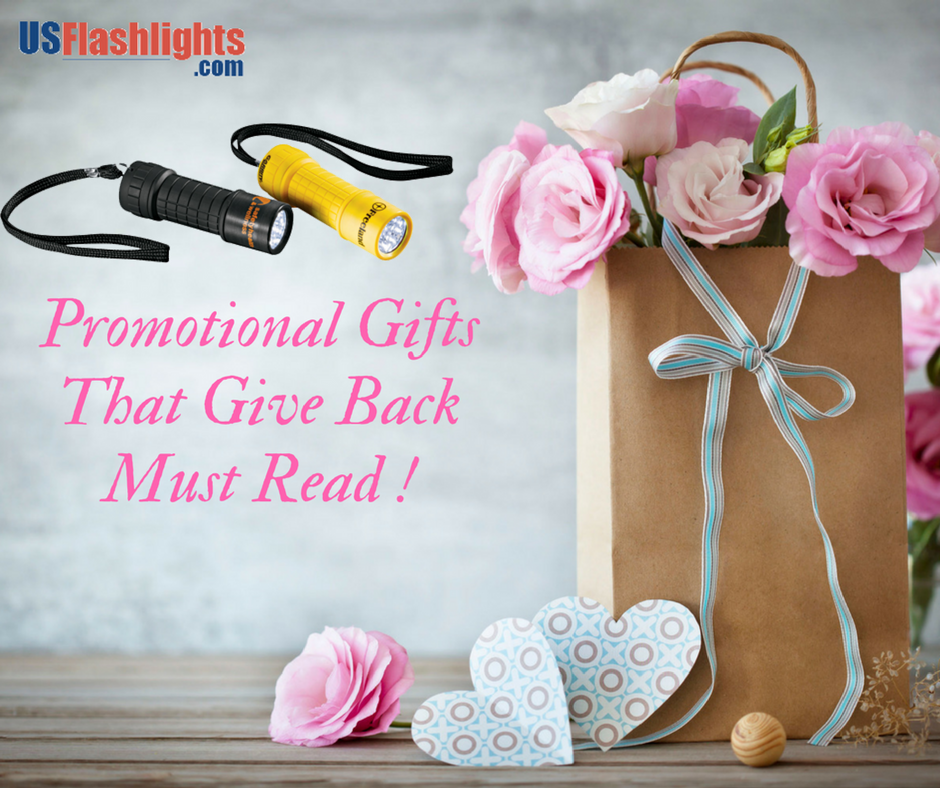 From the cute little keychain flashlights to light up the door lock to the highly functional carabiner flashlights for the outdoorsy clients and flashlights for camping holidays or emergencies, there is something special for everyone. Reports show that functional gifts enjoy a longer retention than novelty gifts. So, put your logo on these highly functional items to enjoy the much desired portability and exposure for your brand.
Here are some suggestions that you will find useful while selecting custom promotional flashlights.
Maglites
Synonyms of reliability and durability, custom maglites will make a great way to get your message out. Originally designed for the police and the security forces to be used during outdoor operations and rescue missions, maglites that are fully made in USA will make tokens of national pride for every American. Ideal for outdoor activities and camping, these flashlights made of strong metal are shock and moisture resistant. The powerful light beam that can be adjusted in various dimensions right from a spot to a wide beam will make a thoughtful gift to consider for your employees during winter season. Personalize these with your brand and message and see how these logo items turn heads.
Rubber flashlights
Rubber flashlights are weather and shock proof, light weight yet sturdy, which will make it a perfect choice for outdoor trips. Handy and easy to carry, these logo items fit into any glove compartment, backpack, tackle box or pockets. Choose from various models including outdoor pop up lanterns that can be hung from branches or tents during camping or fishing holidays.
Multitool flashlights
Flashlights that double up as combat weapons, multitool flashlights are great for adventure trips and fishing holidays. Choose from a range of models including Pinto 3In1 Pocket Knives. These versatile multi tool flashlights can be used as safety items (with flashlight and pocket knife), party ware (with pocket knife and bottle opener) and a reliable lighting source all at once.
Carabiner flashlights
Ensure the ultimate hands free convenience for your recipients with these carabiner flashlights that make a perfect choice for cyclists, adventure travelers or hikers among others. The convenient carabiner feature will make it possible for the users to hang it over their belt loops or backpacks strap. Customize these with your brand and message and see how these logo items will go a long way in promoting your brand.
Which of these custom flashlights are you planning to use in your promotions? Tell us in the comments section and join the conversation.
Share and Enjoy