Flashlights Make Popular Promotional Gifts That Are Too Good To Overlook
Promotional items like flashlights generate greater impressions to make more sales, more attention and more referrals that keep businesses grow. Custom gifts are not just an option but an inevitable part of the marketing strategy for businesses these days to keep their brand under spotlight. Custom gifts ensure the best ROI and keep giving back in terms of brand recall and popularity. These are also the most cost effective methods of marketing for businesses in comparison to billboards, flyers or TV ads.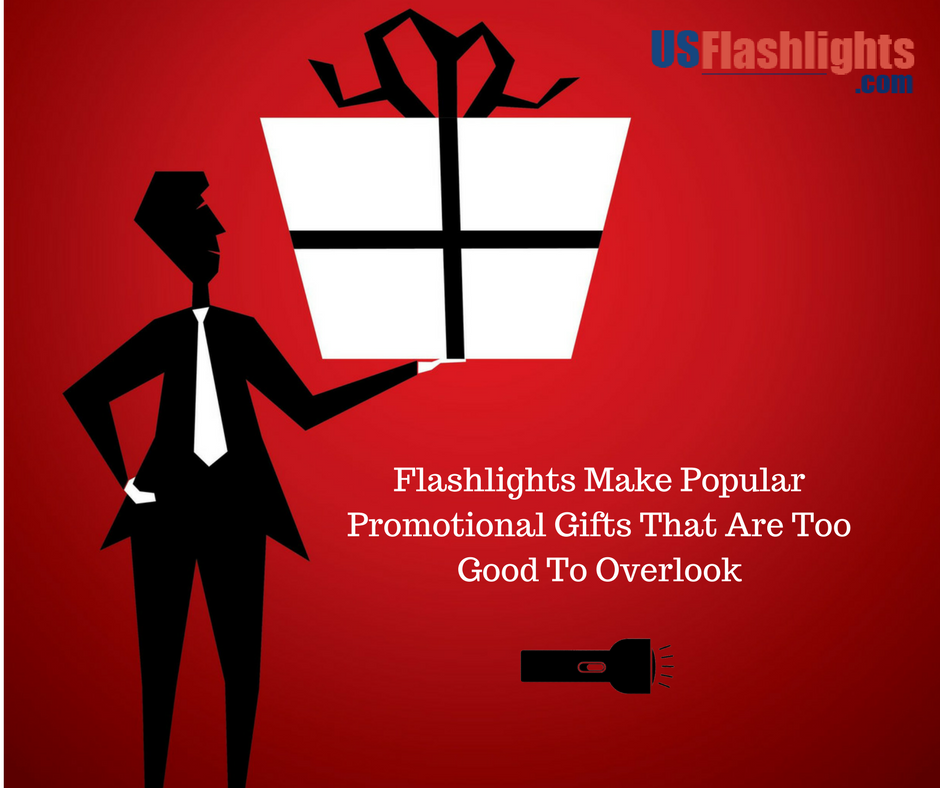 Are you wondering how to find the most popular promo gifts in town? Reports suggest that the more useful the promotional gifts are the more popular it will be among your audience. Choose gifts such as imprinted flashlights that your customers can actually use in their daily lives. Flashlights come handy in homes, offices or cars during power outage or during emergencies like storm.
Flashlights can make people safe and reassured and most people feel confident at night when they have a flashlight at easy access or under their pillows! Interestingly, we all tend to take flashlights for granted that we hardly buy one for ourselves. This is what enhances the value of custom flashlights as free gifts. From being daily use items at home, flashlights make great emergency kit items and home security gadgets that will keep people safe and secure. Apart from lighting up the way, flashlights can ward off wild animals and dangerous pests during camping and other outdoor adventure activities. They can even be used as an impromptu signaling system to grab easy attention of others in times of distress. It is no exaggeration to say that a flashlight can save your life at times.
For the benefit of marketers planning to use custom flashlights as their marketing swag, we have listed out a few of the best selling models in flashlights.
Maglites: First things first! The middle name of reliability and style, these American flashlights are tailor made for the rugged outdoor conditions. Designed to bear the challenges of the outdoors with a grin, maglites are shock and moisture resistant and can emit a highly powerful light that can be adjusted from a point to a wide beam.
Plastic flashlights: Colorful and casual plastic flashlights exude a toy like charm and brilliant color choices. If you are looking for a budget friendly gift item to reach out to a mass audience keep your bets on plastic flashlights. Did you just say tradeshow gifts? This is the best gift option for that too!
Multitool flashlights: To cater to the outdoorsy clients, you need nothing but these multitool flashlights that come with the added advantage of other handy gadgets like safety whistles or screw driver sets, which will make it a great option for winter season.
Keychain Flashlights: A flashlight right at the tip of a keychains! Custom flashlights can't get any better and simple than this for sure. Imprint your brand and message on these and see how these pint sized logo gifts will light up your brand.
Share and Enjoy