Promotional Flashlights Are Perfect Business Branding Tools
Promotional products play an important role in making brands popular and well acclaimed. Custom products generate more sales and numerous referrals that are essential for the growth of businesses. Promotional gifts are marketing strategies that work. Apart from being a cost effective and popular method to get the message out, these logo items will get your message into your target audience with pin point precision.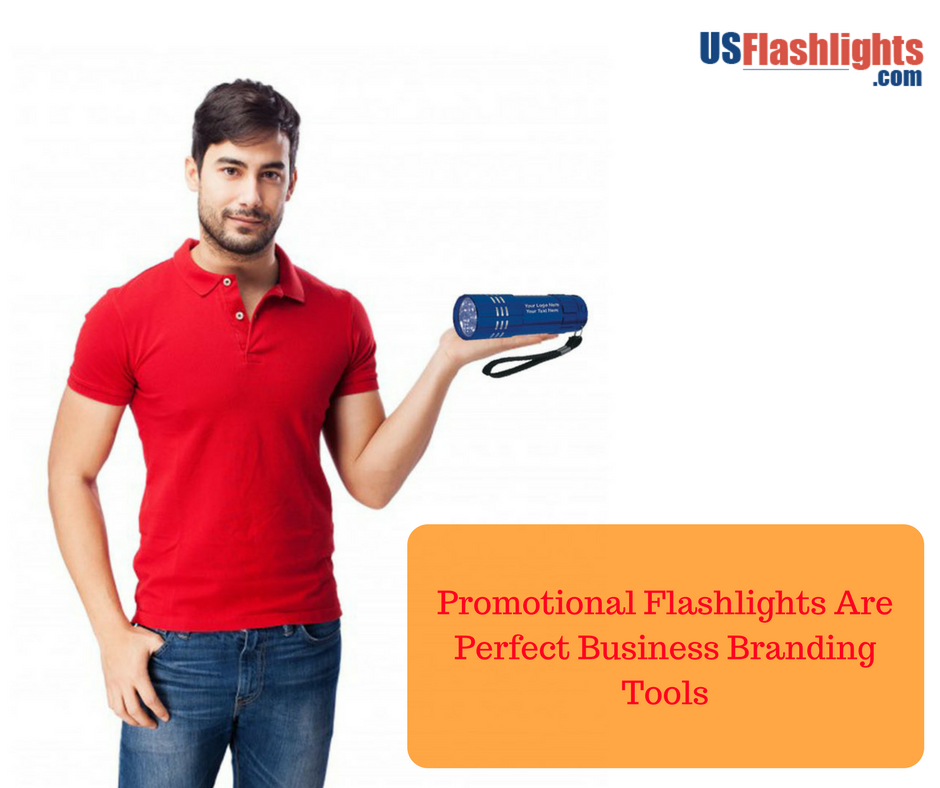 Most conventional advertisements like billboards and newspapers are highly expensive that make it beyond the reach of small and medium businesses. The low shelf life of these advertisements might make it effective in the long run. However by investing in promotional products you can get more value for your money.
Custom flashlights are available in dime a dozen models and price rates, which makes it easy for you to pick a model that matches your branding needs. Flashlights have always been one of our top sellers. These can be used at home, office or on the move. Be it a power outage, storms or bad weather, these logo items will come to the aid of your recipients and will make them feel safe and reassured.
We are sharing the three top ways how you can use custom flashlights.
To say thank you
Highly useful gifts like flashlights will make a great way to express thanks to your patrons. Freebies are a great way to show your gratitude and appreciation to your customers. You can also use these logo gifts as appreciation gifts for your employees during company anniversaries and corporate golf weekends. Your team will love to take home these thoughtful gifts as brand tokens, which will make them loyal to your brand.
To make leads
It takes something interesting to impress the audience in large business events like tradeshows. While other businesses hand out the same old business cards that get trashed immediately, you can try handing out small and handy gifts like keychain flashlights or carabiner flashlights. These logo items will be seen all over the trade show throughout the day gathering a lot of interest among the audience, which in turn will make new leads. The best part is that nobody will trash these cute freebies that double up as business cards for you!
As loyalty builders
Customer loyalty makes the corner stone of every successful business because when you have loyal customers you don't have to worry about striving to make new leads as referrals and word of mouth publicity will take care of this. Happy customers will love to talk about your brand in their social circles thereby generating fresh leads. Commemorating the loyal customers who have been with you the longest will go a long way in adding new leads into your fold. Flashlights will make a thoughtful loyalty gift as these are long lasting and practical gifts that everyone will need in their daily lives.
Now for some top selling flashlight models
Keychain flashlights: These flashlights that double up as keychains will keep your brand well displayed for a longer time.
Maglite flashlights: The icon of American technology, these long lasting flashlights will turn the outdoorsy holidays safe and hassle free
Multitool flashlights: Offer the best of both the worlds of a reliable source of light and a set of multi tools with these custom gifts.
Have you used custom flashlights as promotional items so far? If yes, share your experiences with us at the comments section.
Share and Enjoy