Custom Maglites – The Truly American Way Of Getting Your Message Across
MagLites that are designed, patented and manufactured in the United States will make a great custom gift to spread your promotional message. A classic icon of fine American design, these logo imprinted flashlights will make a perfect choice as custom gifts and personal gifts alike.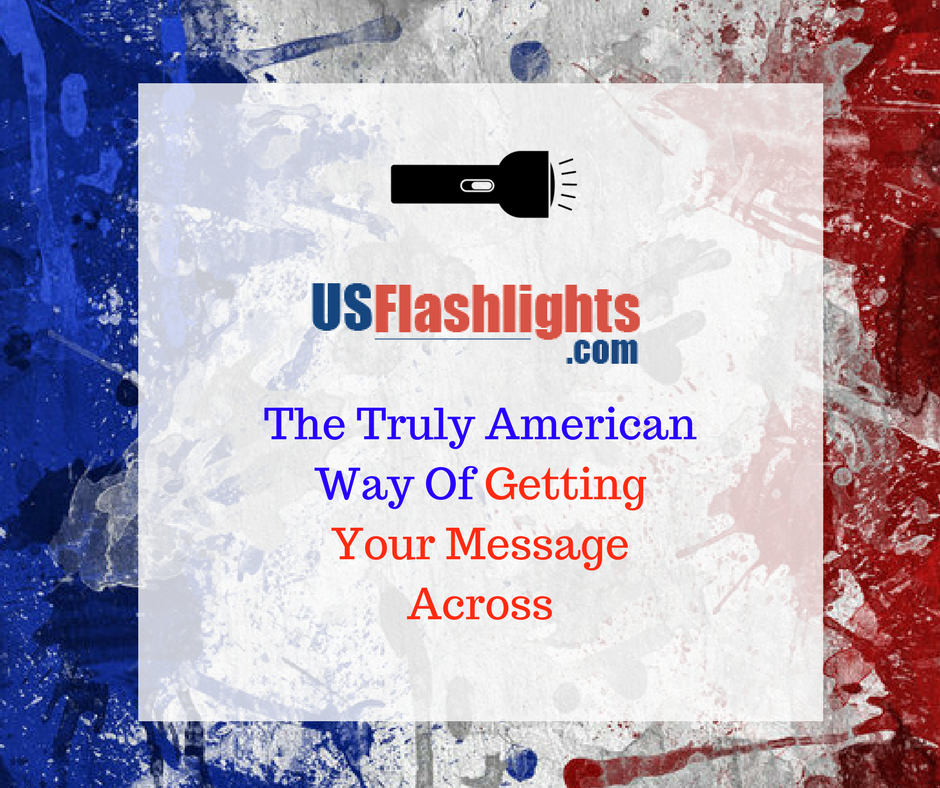 Who doesn't like freebies afterall? When someone happens to get a highly practical item like flashlights, their appreciation for you will go up manifold. Designed to take even the most grueling outdoor conditions with ease, these logo items will enjoy long term retention and your brand on it will enjoy a wide angle display for a very long time as well. Handy and incredibly functional, maglite flashlights will keep your brand under spotlight for a very long time.
LED 2 AA Mini Mag-Lite Flashlights : Businesses can ensure customer loyalty in today's competitive business world by handing out these custom LED 2 AA Mini Mag-Lite flashlights. Offered in a range of colors, these logo flashlights offered in an attractive gift box will make a great corporate gift. It is ideal to promote all types of brand and businesses because nobody can resist these masterpieces for sure.
ST3 Mag-Lite LED 3D Flashlights One of the most trusted models in Maglite, these highly resilient custom flashlights will never fail to impress people. Every time they use it during outdoorsy activities or power outage your brand on these will grab a lot of attention.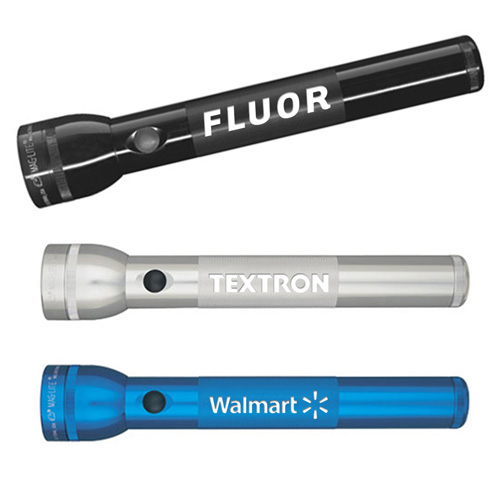 K3A Mag-Lite Solitaire and Multi-Function Tools: get the maglite advantage coupled with the 2.5" multi tool to give your promotional campaign an added thrust. Manufactured, designed and crafted in the USA, these multi function maglites will make great corporate giveaways, winter preparedness gifts and safety kit items among others.
AA Mini MagLite with Leatherman Micra Tool: Custom AA Mini Maglite when combined with Leatherman Micra tool makes a unique gift. Maglite produces a high intensity krypton beam that can be changed from a spot to flood with just a ½ turn of torch while the Leatherman Micra tools include daily use items like scissor, nail file, knife blade, etc.
Mini MagLite with Alpine Knife: Custom Mini Maglite makes a perfect lighting source while the Alpine knife that includes elements such as scissor, blade and nail file will make a great safety item. These make great gift items to promote hunting lodges, camping grounds and more. Your logo imprint and message on these will get a lot of attention on these for sure.
2AA Mini MagLite with Swiss Army Knife: Get the best of two essential outdoor staples of a reliable high quality flashlight and a Swiss army knife all at once with this combo items. Imprint your brand and message on these and see how these logo items will make your brand the talk of the town literally!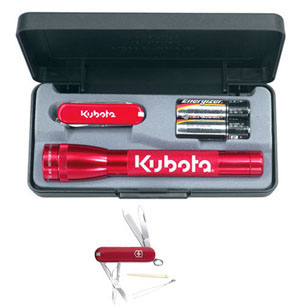 Have you used custom maglites in your promotions before? Do share your experiences with us at the comments section.