Multi Tool Flashlights Are The Biggest Fad Among Promotional Items
Multi functional gift items appeal to everyone because it will complement their fast paced modern life styles and will earn them a lot of attention. So, if you have been looking for a custom gift that will never fail to impress your audience, place your bets on these combo flashlights that can function in many other ways than just a flashlight.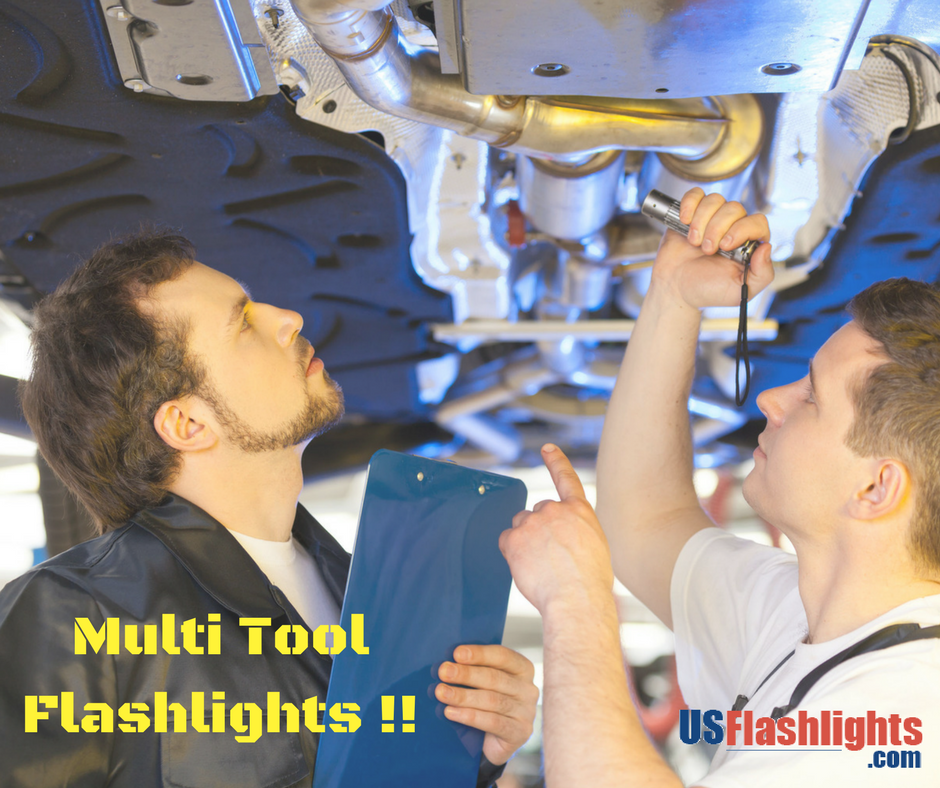 Let's be frank about it! Everyone likes gadgets that are multifunctional. For instance a couch that turns into a bed or a butcher block that doubles as a pantry will all be great solutions for anyone. The same is the case with promotional gifts. People will love multifunctional freebies that will come handy in countless occasions in their life. The more the usability the more will be your brand exposure.
Promotional flashlights make a highly functional promo gift that nobody can resist. Apart from getting your message across, these logo items will make a great way to say how much you care for their safety and wellbeing. Every time they use these flashlights your recipients will be reminded of your brand and message.
Here are some multi functional flashlights that will give multiple features at the cost of an ordinary flashlight!
Keychain flashlights: Let your clients carry their flashlights right at their finger tips with these logo items that double up as trendy keychains as well. These LED flashlights will make a bright source of light and a smart way to organize the keys for your recipients.
Bottle opener flashlights: Why settle for an ordinary flashlight as your promotional gift when you can have the triple advantage of a flashlight, a bottle opener and a keychain in these multi functional gifts.
Swivel Key-Light with Stylus: Cater to the techno savvy audience of yours by handing out these swivel keylight with stylus. Every time they light up their way, write on their smart screens or use it as keychains, your message will remain fresh in their minds. These multi functional promotional gifts will grab easy attention and will make the hottest talking topic in town.
Clip-On Pocket Screwdriver Flashlights: It is a flashlight that can double pull as a screwdriver that has 3 flathead bits & 3 Philips bits. It makes a great promotional choice during corporate meetings, tradeshows etc. Your recipients will surely have one more reason to remember your brand when they get these gifts.
Flashlight and Siren Pedometer: Make the early morning work outs of your recipients safe and secure with these custom gifts that bring together the functionality of a flashlight along with a siren pedometers. It makes a good gift idea for marketers working in healthcare sector.
Interested in more multi tool flashlights? Browse our extensive collection and choose a model that matches your needs and budget.
Share and Enjoy