How Custom Flashlights Will Pack More Punch To Your Promotions
Flashlights have always been popular promotional gifts with staying power for marketers simply because everyone needs flashlights everyday! We at US Flashlights have a range of custom flashlights in all possible models and price rates that can enhance your brand visibility and customer attention. Promotional flashlights will help you to engage your recipients with your brand as everyone uses flashlights in their office , home or on the move. You can choose from a range of imprint options like laser engraving or imprinting to match your promotional themes and need.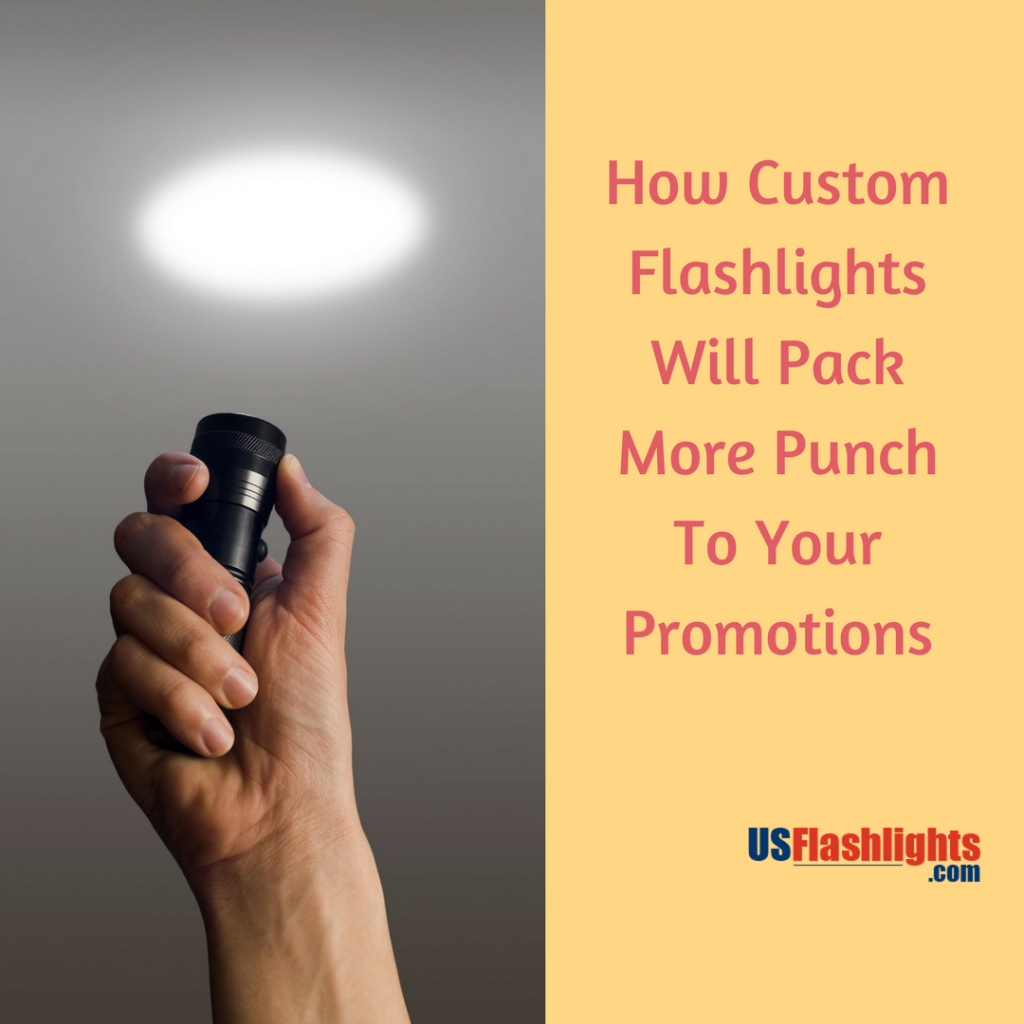 Here are a few popular flashlight models that will ensure your brand a lasting impression
Maglites
Maglites are one of the most durable and reliable promotional items that anyone can ask for. These made in USA flashlights are designed for the rugged outdoors and rough use. Moisture resistant and powerful, these flashlights offer the convenience of adjusting the light beam span as well. If you have a modest promotional budget, these logo promotional items will make great choices as flashlights are available in various models that it is not hard to find a model that suits your budget and needs.
We have various models like Maglite Solitaire Flashlight and Mini Maglite Flashlight among many others to suit your requirement.
Flashlights come to aid not just during power outages but also during emergency situations and accidents. Safe to use for everyone, flashlights make your recipients feel safe and empowered at nights and your brand will leave an indelible mark in their minds. Shock and water-resistant, these custom flashlights are ideal for outdoorsy clients, Scouts and camping enthusiasts among others. The LED technology has made flashlights more long lasting and eco-friendly, which will give you yet another reason for you to consider these practical gift ideas.
Looking for a perfect tradeshow gift? Check out these logo Solitaire flashlights, which are easy to carry around for your recipients and are durable and powerful.
Keychain Flashlights: Keep your keys and flashlights together with these keychain flashlights. Your recipients will surely thank you for this practical gift that is trendy too. Often people forget to take their keys and flashlights when they leave from home and these promotional gifts will make sure that they have both these basic essentials at one go. Giving out a flashlight can impress your clients without upsetting your budget. Available in a range of colors and shapes, these logo items will let your brand grow to the next level.
Multitool flashlights
Flashlights that come with other tools like bottle openers, USB, or screwdriver make really useful gear for emergency situations. By personalizing these practical items, marketers can create brand loyalty and goodwill.
Browse our collection and we bet it will be impossible for you to settle for one.