Promotional Flashlights Will Keep Your Logo Lit Up In Your Customer's Minds
Winter is on and it is the time of the year when sun goes down early to leave everyone groping in the dark! So, can there be a better promotional gift than custom flashlights for your recipients who might be starting their day on a difficult note. Here are some of the top selling models that are sure to be a big hit with your customers! Read on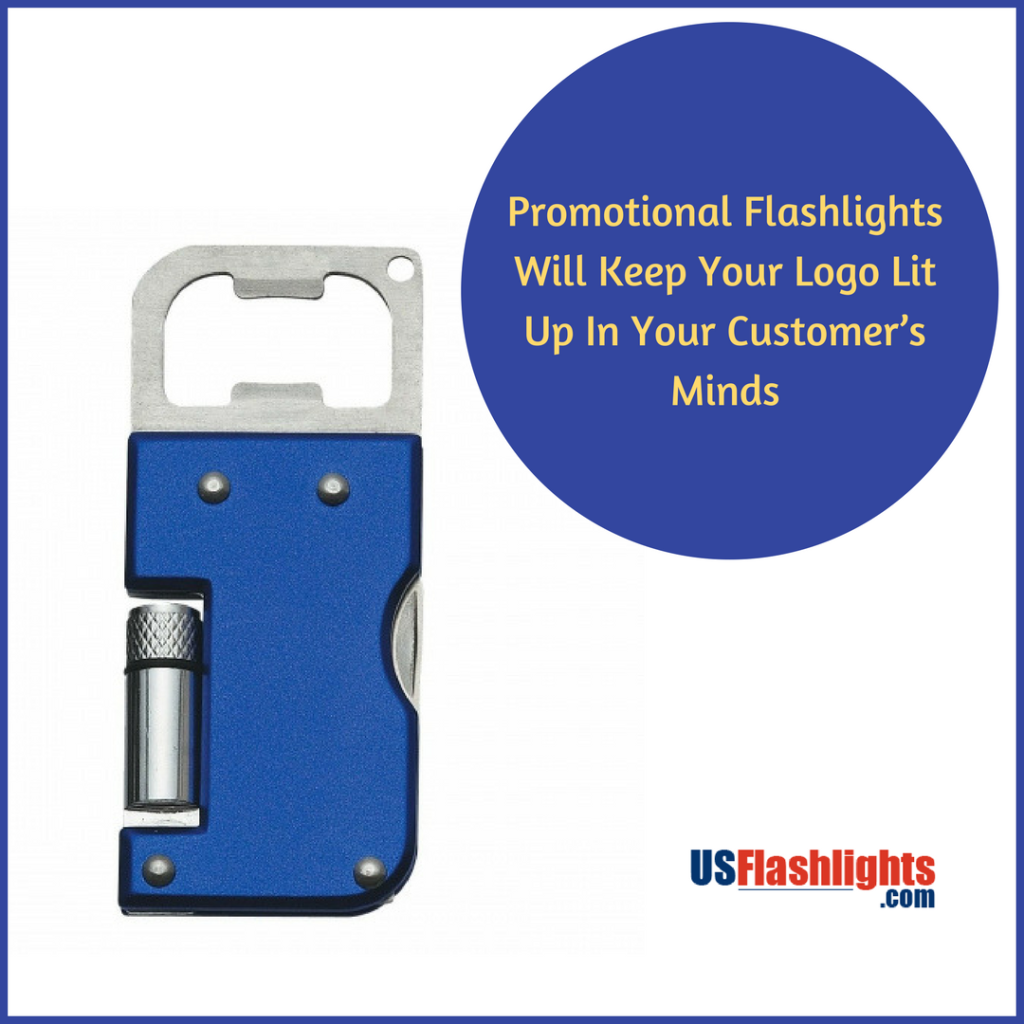 Maglite flashlights : Time tested and reliable, these logo flashlights will never fail to leave a brilliant streak among your recipients. Designed for the rough and tumble of outdoor life and bad weather conditions, these flashlights will make the lives of your recipients a lot simpler. Every time they see your logo and message on these, they will be reminded of your business and message.
Multitool flashlights : When a simple flashlight can notch up your goodwill and brand exposure to this extent can you imagine how popular these multitool flashlights will be! Choose from a range of models like flashlights with whistles, screw drivers or tape measures that make these gifts a lot more functional. Every time they use these items, your logo and message will grab their attention. Flashlights are something that everyone needs daily, which means that your brand will enjoy a wide angle display all round the year.
 Keychain Flashlight : Small enough to carry in their pocket, yet effective as both flashlight and keychains, these will make super popular gift ideas for all types of businesses. Light weight and budget friendly, these can also be employed as tradeshow handouts, awareness campaign gifts and mass mailer items. This bright little flashlight is great for cars in case of emergencies or can be used as a nightlight during power outages.
Here are some of the other benefits of custom flashlights that you might not have even thought about.
Custom flashlights with LED technology are eco-friendly and can be employed in go green campaigns and awareness events in schools.
These ecofriendly flashlights will not just promote your logo but also your social commitment
Flashlights are practical items that everyone needs in their daily lives, which means that your message and logo will enjoy regular impressions.
Portable and easy to store, logo flashlights make a veritable item in home and auto emergency kits.
Budget friendly and extremely popular, flashlights make promotional merchandise that can be considered even on a low advertising budget.
Flash lights can be used during both indoor and outdoor activities.
Custom flash lights are available in various models and a variety of materials.
Browse our collection of logo flashlights and pick up the best model that go well with your promotional theme and budget.